Harnessing The Power of a Truck for Less Money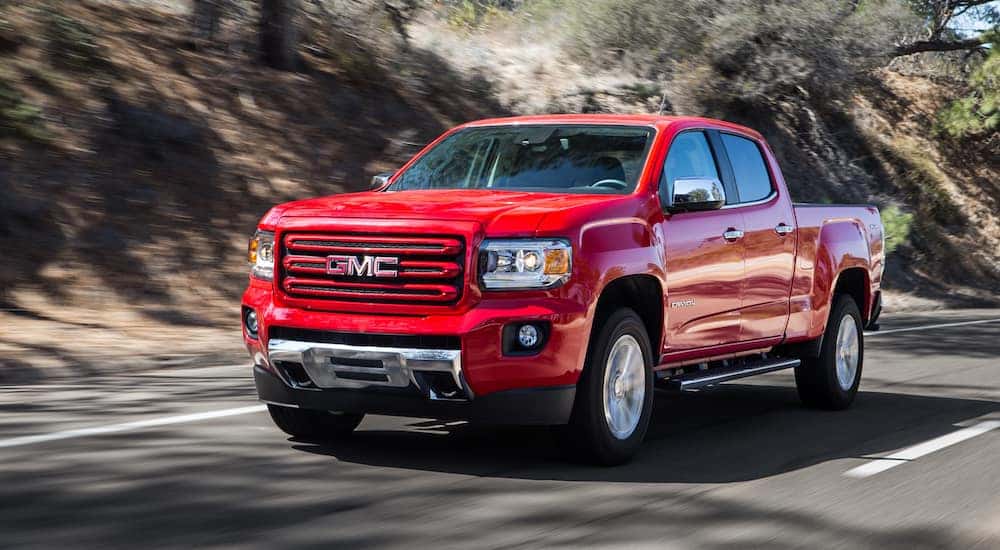 Trucks are classic vehicles, whether you need one for daily commuting or heavy hauling. They can make your life easier in so many ways. And who doesn't love that feeling of buying a brand new truck? There's no doubt we would all love to drive something fresh off the assembly line, but the ugly truth is that new trucks can get pricey, even if you're sticking with a base model. And if you want to add in the extras, you can quickly see the price jump to a point where it may be far outside your budget. Fortunately, not all hope is lost. Used trucks for sale are always an option for those looking to save money.
All vehicles, including trucks, are built better than ever these days and are designed to last a long time. Even trucks with high mileage will continue to perform well as long as it's been getting the regular maintenance it needs. What this means for the used truck buyer is that you can still get an excellent vehicle with features and specs that you are looking for, but at a price you can afford.
However, there are some important factors to keep in mind when researching and shopping for a used truck. Below, we will take a look at a couple of the things you need to know, as well as some of the best value models for your money.
Check the History
When buying a new truck, you can be assured that you're getting a vehicle that's free of problems. This isn't always the case with a used truck. It's had a previous life (or more) before you, and you're going to want to know all the details to avoid any surprises.
The best way to do this is by getting a Carfax report for the vehicle. This will detail everything that's been published under its VIN, including regular maintenance and accidents. Be sure to be on the lookout for anything out of the ordinary. Typical maintenance records will be normal, but anything related to an accident or major mechanical issues should give you pause.
Also keep an eye out for any auction activity, which could mean the vehicle was salvaged or damaged at some point. Most of the time, auctions are just another way to sell a vehicle and are harmless, but you want to be sure.
Give the Truck a Thorough Inspection
Before purchase, you'll also want to make sure everything is running smoothly from a mechanical perspective. A complete inspection will provide valuable information regarding engine, drivetrain, and suspension that will determine if it's worth buying.
If you are automotive-savvy, you might be comfortable doing this yourself. Ask the dealership to take a look under the hood and also get down under the vehicle to check the suspension and drivetrain, while also looking for anybody issues like rot or rust. You also have the option of taking the truck to a qualified mechanic for a complete once-over, inside and out. Most dealers will agree to this condition if they are truly serious about selling it to an interested buyer.
Regardless of either approach, definitely arrange to take the truck for a test drive to put it through its paces. Listen for any abnormal sounds or vibrations, drive it on city streets as well as the highway, and test that all the various controls are working correctly. If you encounter any issues, it may be worth considering moving on to a different vehicle.
What are Some Great Used Trucks?
2016 Chevy Silverado 1500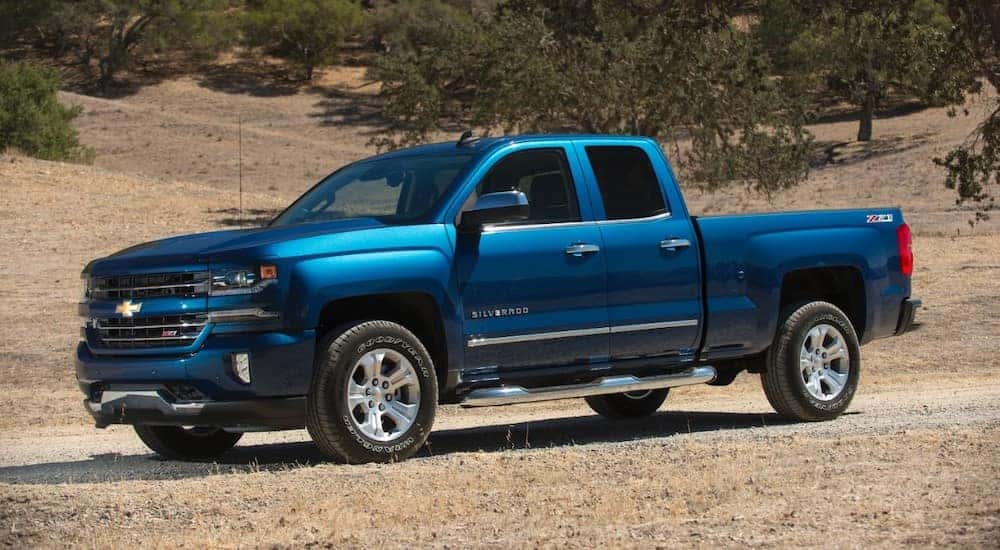 This model provides a similar experience to the 2018 version at a lower price, perfect for buyers looking a used truck that's still on the newer side. There is plenty of power and performance available for carrying a heavy payload or hauling a trailer, thanks to a V8 engine and towing capacity of up to 9,600 lbs. The Silverado is also balanced with innovative tech features like a 7-inch touchscreen display, GPS navigation, Bluetooth, keyless entry, OnStar, and a six-speaker audio system. These are all contained within a comfortable cabin which includes split rear seating and leather-wrapped steering wheel. Both driver and passengers can also ride with assistance knowing that advanced safety features like stability control, brake assist, and traction control are also included.
2007 Chevy Avalanche 1500
If you're looking to save even more money and are willing to go back even further, this older Chevy still offers excellent value for the money. It's also equipped with a powerful V8 engine and can tow up to 7,200 lbs. Despite being an older vehicle, it's still impressively stocked with standard tech features like a premium seven-speaker Bose audio system, remote keyless entry, power sunroof, and a trip computer. The Avalanche will suit you well no matter if you need it for a tough workday or just a weekend away.
2012 GMC Canyon
A twin of the Chevy Colorado, the Canyon comes in a variety of cab styles and trim levels which will appeal to most buyers. Three engine options were available on the Canyon – a 4 and 5-cylinder, and a V8, capable of towing up to 5,500 lbs. Like the Frontier below, the Canyon is on the smaller side for a pickup, which may be more appealing and useful than a larger truck.
2014 Ford F-150
Often cited as the best selling vehicle in America, Ford's trucks are well known for its rugged durability. The F-150 is a staple of Ford's lineup, available in several various cab, bed and power train configurations. It can tow up to an astounding 11,300 lbs. and comes in a variety of trim levels, so buyers will want to thoroughly research the 2014 options to see which one best suits their needs. Another great selling point is that the 2014 four-wheel drive models don't have the issues that affected those manufactured before 2010.
2015 Toyota Tacoma
For decades, buyers have looked to Toyota for a truck that's both reliable and durable. The Tacoma fits the bill with a slightly larger size than previous models and an array of engine options. Off-road enthusiasts may want to dig deeper for the TRD model, which is outfitted with special equipment designed exclusively for venturing off the pavement. You'll be hard-pressed to kill a Tacoma, so even with a used version you'll be getting a vehicle that will perform well for many years to come.
2012 Nissan Frontier
Bigger than Chevy's offerings but smaller than the Tacoma, the size of the Frontier might make it just right for a lot of buyers. It's available in either an extended or crew cab style with a choice of trim levels, including the PRO-4X model, which is suited for off-road travel. A V6 engine combines balances performance and fuel economy, while still offering enough strength to tow up to 6,500 lbs. The Frontier is rugged in appearance and construction and has developed a reputation as one of the best-used trucks you can buy.
Buying Used Trucks from McCluskey Auto
With the tips presented above, along with some recommended vehicle choices, we hope this provides some helpful information as you seek out your next used truck. If you still have questions, the skilled professionals at McCluskey Auto in Cincinnati, Ohio, are here to help. Our wide selection offers plenty of choices for used truck buyers, and we offer top-notch customer service all the way through the purchasing process, from research to financing to maintenance. Call or visit our showroom to learn more about how McCluskey Auto can make the process of purchasing a used truck as efficient as possible.