Getting The Most Bang for Your Buck with Used Cars in Dayton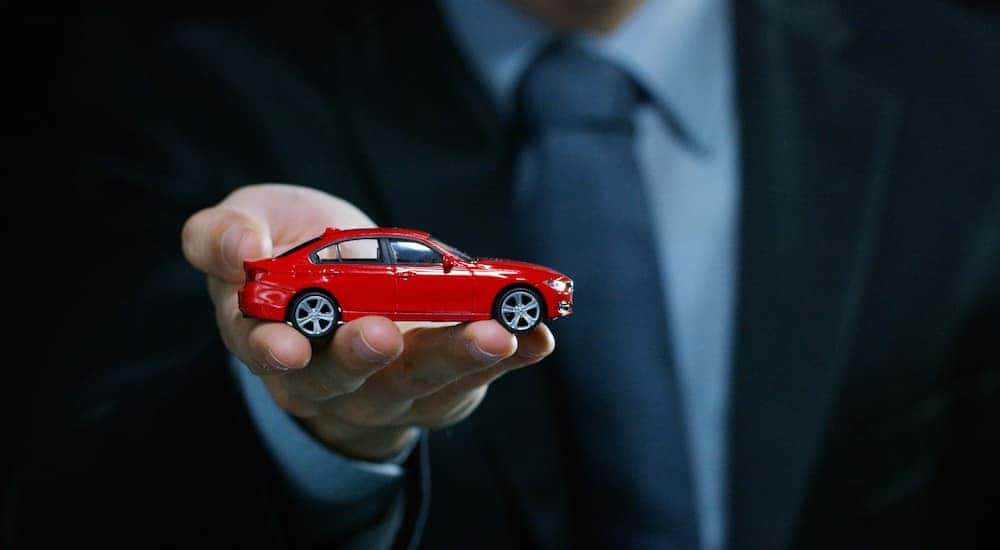 When it comes to buying an automobile, the one thing every driver needs to be thinking about is how to get the best possible value from their vehicle. There really is no simple answer to this questions, since many factors apply when estimating vehicle value, but if you insist on the cliff notes version, the answer to this is investing in a used car. Used cars in Dayton, OH are everywhere and come it all styles, quality levels, and price points, and if you learn to understand and bring out their true value, you will always be getting the most bang for your buck.
Investment Types
Before doing anything, when it comes to vehicle investments, it is first important to understand your options. There are four main investment types when it comes to acquiring a vehicle, each with their own list of advantages and disadvantages.
Used
If you aren't made of money, which most everyday drivers are not, then you will want to invest in a vehicle that offers the best overall value possible for not only the short term but long term. Used vehicles take up a vast majority of the automotive world, and that is honestly a great thing that drivers should be taking advantage of. A vehicle that has had previous owners is clearly more affordable in a number of ways and can feel like a treasure hunt where you sort through the "fool's gold" to find the gem. Here are some pros and cons of used vehicles:
Pros
Lower sticker price
Insurance and interest are more financially forgiving
Slower depreciation rate
Large variety of vehicles from all years
Problems with the vehicle are generally pointed out and fixed for selling purposes
Cons
Won't last as long as new and mileage may be high
You must do intensive research and Inspections to avoid a lemon
Customizability is limited to what you can find or add later
The latest features may not be available
Lacks that new car freshness
New
New vehicles are clearly the ideal option for anyone who has money to spare and is not a fan of compromising what they want in their vehicle. While it's true that nothing beats that new car smell and having the best features on the market, a new car is a hefty investment that may not be worth the extra cash you will have to put out. Here are some pros and cons of new cars:
Pros
Latest and greatest everything
Low mileage with many years left in it
Complete customization
Everything looks feels and smells fresh
Quality mostly guaranteed
Cons
Generally, overprice starting value
Insanely fast depreciation rate within the first year
High insurance costs
Limited to current years models
Ratings are still up in the air
Certified Pre-Owned
Somewhere in-between new and used are certified pre-owned vehicles, also known as CPO vehicles. CPO vehicles are newer models that have been lightly used by a previous owner and are then tested for quality assurance from the manufacturer or dealership. These vehicles offer the reassurance of a new vehicle with the cost efficiency of a used vehicle. Here are some pros and cons of a CPO vehicle:
Pros
Hardly used
Quality tested
lower priced
Cons
The vehicles has had previous owner(s)
The cost will reflect the like-new quality
The market for them can feel limited

Leased
Leasing is that options you choose if you just have this deep desire to jump from vehicle to vehicle every few years without having to worry about what to do with the last one. Leasing is when you sign a contract that allows you the freedom to drive a car you do not own for a low monthly cost. Majority of leased vehicles are brand new, and the contracts generally last up to three or so years. Leasing contracts will also have restraints on how many miles it can be driven, and what condition the vehicle must come back in. When the lease is up you will have to return it, but you can also choose to buy it for a depreciated value or even renew the lease for a couple more years. Financially speaking though, this is probably one of the least appealing options since it is just cash leaving your hand and never returning. Here are some pros and cons of leasing:
Pros
New vehicle for low payments
Warranty assured
No worries about what to do with the vehicle afterwards
Cons
Limited mileage
You must keep it clean
No return on investment or trade-in value since you do not own it
So Why Used?
When you invest in a used car, you are investing in your future. While their mileage has taken a hit, used and CPO vehicles are going to be saving you a ton of money in other aspects of financing. While the clearest way is through the depreciated value marked on the sticker price, it is actually the rate of depreciation that you should be paying attention to.  New cars have an extremely fast rate of deprecations during their first year, but eventually, that starts to slow down. This means that when you buy a used car, someone else has taken the biggest hit to the vehicle's value for you and that you can feel secure in knowing the value won't be taking any major drops if left undamaged. Additionally used cars will have lower interest rates and insurance fees due to their already depreciated worth. Basically, the stigma that all used cars are damaged goods will work in your favor most of the time. Add all this together, and it is clear to see that when it comes to money you just have to go used if you want the most bang for your buck.
Avoiding a Bad Deal
While used cars in Dayton Ohio are the best, there is always a level of risk when it comes to buying something that someone else has already had ownership of. This is why it is important to do the following things in order to assure you are getting a good deal:
Research like you are an automotive fanatic
Keep your needs as simple as possible
Inspect every inch of the vehicle until you are satisfied no matter what kind of pressure you are under
Take all the time you need to feel secure before signing anything
Never buy "as-is."
Make sure to brush up on lemon laws
Getting the Best Value
Just as there are ways to avoid a bad deal, there are ways to secure the best value possible. Here are a few things to keep in mind when buying and owning a used car in Dayton, Ohio:
Try to save in advance to put in as much as you can at the start
Try to invest in a used car that is high on resilience and fuel efficiency
Make small cosmetic or tech upgrades a couple of times a year
Keep your vehicle clean inside and out
Have a strict maintenance schedule inspired by the owner's manual
Where Your Dollar Will Stretch the Farthest
At McCluskey Auto, we make your life easier by providing quality and affordable used cars to the drivers of Dayton Ohio. We at McCuskey Auto want to make sure our community gets the best value possible on all their investments, so we take the time to listen to your needs and lead you through the process with no hassle at all. So next time you want to get the biggest bang for your buck, just stop by and speak with our friendly and informed representatives.