Follow These Steps for the Optimal Used-Car-Buying Experience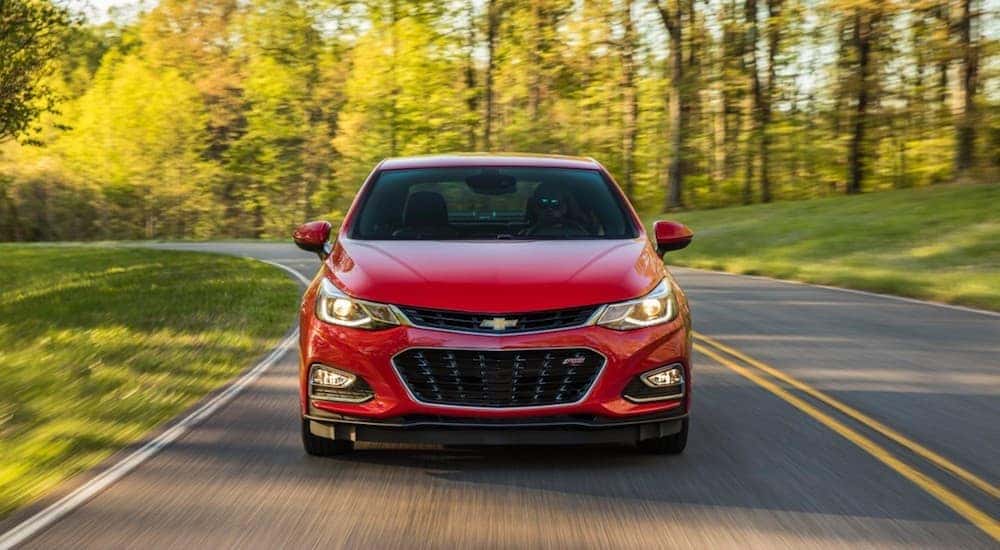 Just because you've decided to opt for used cars for sale, that doesn't mean there's anything to worry about. Typically, many car buyers find that they're particularly apprehensive about an impending used-car-buying process, but you can make the entire ordeal a whole lot easier if you follow our advice below.
While we've tailored these tips for those pursuing a used Chevy, the advice really should apply to any potential buyer. Take a look at the steps you should be following before you make your used car purchase. That way, you'll be fully prepared when it's time to finally make that transaction.
Research
We'd always suggest doing some time-consuming research, regardless of whether you're opting for a used vehicle or a brand-new ride. However, the fact of the matter is that it's much easier to shop for a new vehicle. All of the accompanying specs are accurate and consistent, and customers don't have to consider the mileage or reliability. Further, the price tag will be relatively consistent and transparent, allowing you to better plan your budget.
Of course, these factors shouldn't dissuade you from opting for a used vehicle. Rather, you should just anticipate that you're going to have to put in a bit of work during your shopping experience.
For instance, it's not as easy as heading into a local dealership and choosing one of their available used cars. Instead, if you want to be assured that you're opting for the best possible deal, you'll want to explore these dealerships' inventories before you even leave the house. Fortunately, many of these businesses list their vast inventory on their website, providing you with plenty of clarity right away. So, for example, if you understand that you want to pursue a Chevy, but you're uncertain of what model you should end up opting for, you'll have all of this clarity before you even step foot inside of a building.
So what factors should you be considering as you're shopping for a used car? For starters, you want to make sure that you're opting for a brand and/or nameplate that's known for reliability. There's nothing more frustrating than opting for a used vehicle and watching as the vehicle fails after only a few months on the road. Further, you should be keeping an eye on the odometer; while a high-mileage vehicle will understandably be more affordable than their lesser-mileage counterparts, this also means that they're closer to their final ride.
Most importantly, you want to make sure that your targeted used vehicle fits within your preset budget. While you may want to dig into your bank account in order to afford that desirable used ride, it might not make the most sense financially. You're presumably opting for a used vehicle because of your budget; why would you want to exasperate the problem?
Once you've settled on a particular used model, there are still a number of additional factors and tasks you should be considering. We've detailed all of these below.
Self Inspection
Nowadays, dealerships put their used vehicles through the ringer, assuring that customers are receiving the best possible version of their used purchase. Still, there are some issues that may go unnoticed, or you might find that you're dealing with an unrepeatable (and untrustworthy) seller. While we're not suggesting that you should be paranoid during your shopping experience, it helps to give a targeted car a self-inspection.
What does this entail? For starters, you'll want to explore the exterior and identify any cosmetic issues. While dents and chipped paint aren't necessarily indicative of a more serious problem, they could be a sign of an unreported accident. If this is the case, it's better to move on from the vehicle altogether.
You'll also want to extend this personal inspection to the interior. Initially, you should be keeping an eye on the cleanliness of the interior. If the car is littered with dirt and grime, then it's clear the previous driver didn't have a whole lot of respect for the car. If the previous owner couldn't take the time to care for their interior, there's a good chance that they also weren't willing to take the time to care for the vehicle's mechanical aspects.
Furthermore, you should also be looking for any water damage. This issue is especially prevalent in vehicles, but it's egregiously under-reported. If the vehicle had gone through some water damage, then there's a good chance that the engine suffered as a result. How can you tell if the vehicle has seen any water damage?
Well, take a look at the consistency of the upholstery; if the materials don't match, there's a good chance that the seller is attempting to hide water stains. Additionally, look out for any mold; while this is worrisome from a mechanical perspective, it also serves as a hazardous health risk.
Otherwise, look for any issues both inside and outside the vehicle. For instance, if the tires look like they're on their final leg, you might be able to deduct the cost of new tires from the overall price of the car. It's important to remember that most dealerships will do everything in their power to assure that their used offerings (especially used Chevys) are up to par, meaning you really shouldn't be overly concerned.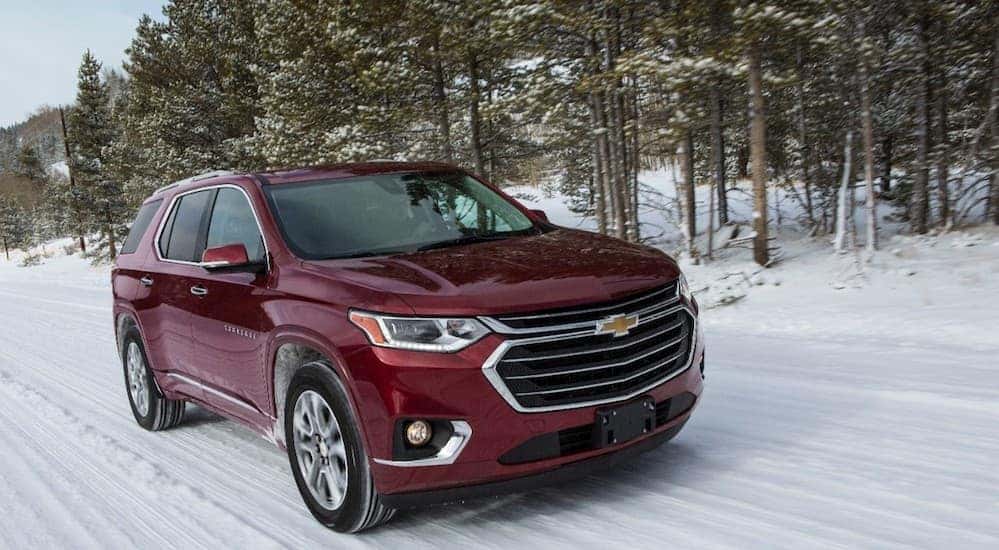 Test Drive
Besides a self-inspection, it's especially important that you take the targeted used car for a test drive before you commit to a purchase. There are two major reasons why you should be taking the car for a loop around the block: you'll want to determine fit and you'll want to identify any driving issues.
For starters, you'd never want to dish out money on a vehicle (no matter how inexpensive it may be) to subsequently learn that the vehicle isn't a proper fit. For instance, maybe you struggle to get comfortable in the used ride, or maybe the acceleration isn't to your liking. Regardless of your issues with the targeted used car, you'll want to identify these problems before you complete the transaction.
Additionally, a test drive will help you identify any issues that might be hiding under the surface. Do you notice an odd sound when you're operating the vehicle? Do the listed specs appear to be a bit too lofty? In these instances, there's clearly something wrong from a mechanical standpoint. While the seller may be willing to fix up these problems, there's also a chance they'll be selling the car "as is." In this scenario, it might be a better idea to shift your focus to another car.
Conclusion
Finally, if you're familiar with Chevy vehicles, you should understand the feel of the models. In other words, if the vehicle doesn't provide you with an incredible driving experience, there's clearly something going on under the hood.
Now that you're fully prepared to go shopping for your used Chevy, it's time to head to a dealership! Well, if you live in the Cincinnati, Ohio area, there's no better place to make that purchase than McCluskey!
The dealership provides it all: unbeatable prices, a vast inventory, an array of helpful services, and a transparent and helpful sales team. If you're wary of the car-buying process, there's nothing to worry about with McCluskey Chevy – they're focused on providing you with the best buying experience.
So, if you're ready to go shopping for a used Chevy, then head out to McCluskey today. After you give your only little self-inspection, you could be driving off in your used purchase.