Entrepreneurs Who Should Consider Shopping for Used Trucks for Sale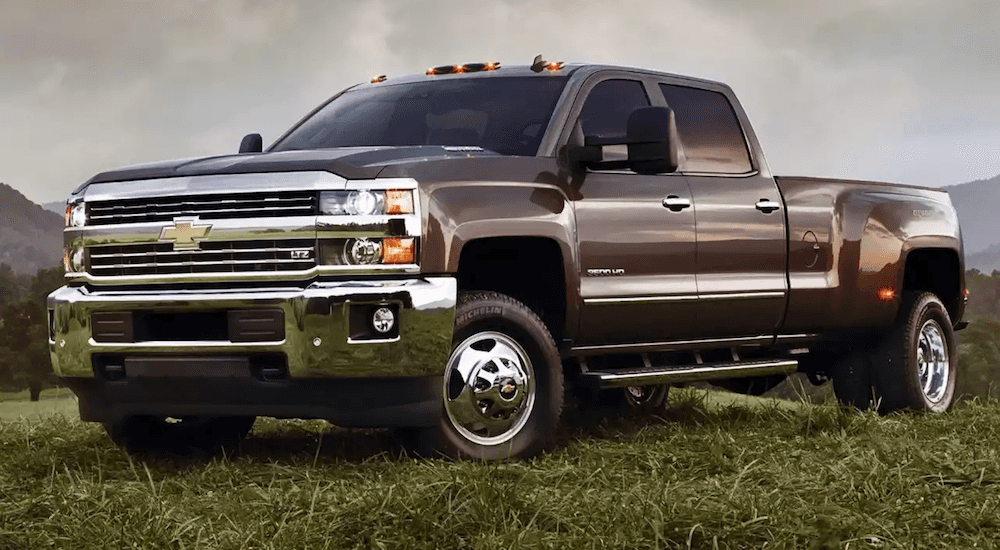 You're no slouch. You're a business founder with a start-up idea in mind. All you need are the right tools and equipment, and you're ready to start selling your products or services.
Be sure you make a used truck one of those must-haves if you're in certain industries.
Trucks can be essential "fleet" vehicles for many types of entrepreneurial ventures. Look through the list below and see if you should be looking for used trucks for sale right away.
Construction and Contractor Work
Are you finally putting your DIYer leanings to work? Has family encouraged you to stop giving away your remodeling talents for free? As a contractor, you'll be able to decide which projects to work on and when. But you'll need a reliable truck to get you from one client's structure to the next.
When you're shopping for used trucks, be sure to look for ones with spray-in (or, if you can't find one, drop-in) bed liners. A bed liner is essential to protecting the exposed metal in the back of any truck. You'll feel much less concerned about denting or destroying your new-to-you truck if you make sure it has a bed.
Housecleaning
You're a neat freak and have been since you came out of the womb and wiped off the nurse's dingy glasses. Is it any wonder that you've decided to make a few coins out of tidying up houses and offices?
A truck will allow you to more conveniently get all your tools of the trade to homes. Haul that vacuum without any fuss. And grab those cleaning supplies. Be sure to get a truck bed cover for the days when Mother Nature decides to play dirty tricks.
Lawn Mowing and Landscaping
Trucks were absolutely made for the kind of cargo that you'll need as a lawn mowing or landscaping expert. Take all the clippers and mowers and edgers and blowers you need to wow your client base. Your truck can haul everything!
Why try to fit everything in your car or purchase a small trailer to fit on the back of your family's old SUV? Having a truck that is only used for your job is a tax write-off. It's also a way to brand yourself if you wrap a portion of the side with your logo, slogan, number, and website URL.
Snow Removal
Okay, while you probably don't want to rely on a used truck for snow removal if you're planning to make snow removing your full-time gig, it's possible to use a truck for a side hustle.
Just be sure that you do some investigation on the best trucks to use for snow plowing purposes. Remember that diesels will be your friend, so be sure to check your preferred Chevy or Ford truck's engine type before buying any vehicle to bring down snow and ice.
Hauling
Where do people go when they don't have trucks but need larger items, such as furniture, hauled from place to place? If you're an entrepreneur who wants to haul things to make a little extra dough, you hope consumers call you!
Pick-up trucks were made for hauling. From the earliest Ford F-Series models to the techno-savvy trucks of the 21st century, hauling is in the truck's blood. However, do think about the average size load you plan to haul for your clientele. Then, you can choose from used trucks that have a capacity that's substantially higher to give you some wiggle room.
Delivery Business
Do you plan to deliver items from one business to another? Or from a business to a consumer… or perhaps vice versa? You can always use a car or SUV, but a truck is far easier.
With a truck, you can simply organize all the things that you're delivering from front to back in the bed. Add-on, after-market accessories are available to help keep your cargo in place and from sliding around the bed floor. Of course, this is another instance in which you'll absolutely need to invest in a bed cover. You can't afford to get your clients' deliveries soaked on the way to their final destinations!
Plumbing or Electric Work
When you were a kid, you loved to get your hands dirty. When your mom came into your bedroom, she was surprised to learn that you'd taken apart your lamp — and then put it back together perfectly. At the same time, you weren't the little sister putting things down the toilet. No, you were the one more interested in how the toilet and other plumbing fixtures worked.
In other words, you came into this world with a mechanical mindset, and you're now thrilled to bring your talents to help those in need of plumbing or electrical work. That's where a truck comes into play. Your customers will feel much better about hiring you if you look the part, so a truck with your company name is a must.
Tech Repair
Even with all the big box stores getting into the tech repair world, some consumers feel much better about working with a solo owner. However, not every job can be done in a person's home. Sometimes, you'll want to take items back to your shop, office, or home basement to tinker and solve problems in quiet.
Sure, you can do all the back-breaking work of shoving computers, laptops, towers, and other electronics into a tiny car. But why should you risk damaging them if they shift or clink against each other in the process? Show your customers that you have their investment in mind by carefully storing any tech items to be repaired in your truck bed. You'll give clients peace of mind, and you'll have it, too!
Go Out and Kick Your Venture Into High Gear
The time for dreaming is over. Your mission isn't to talk any longer but to finally do what you've wanted. Go out there, get a used truck for sale, and start building your brand. You never know how much you can do until you begin.