Buying Used Cars: It's Not about Being Cheap, it's About Being Smart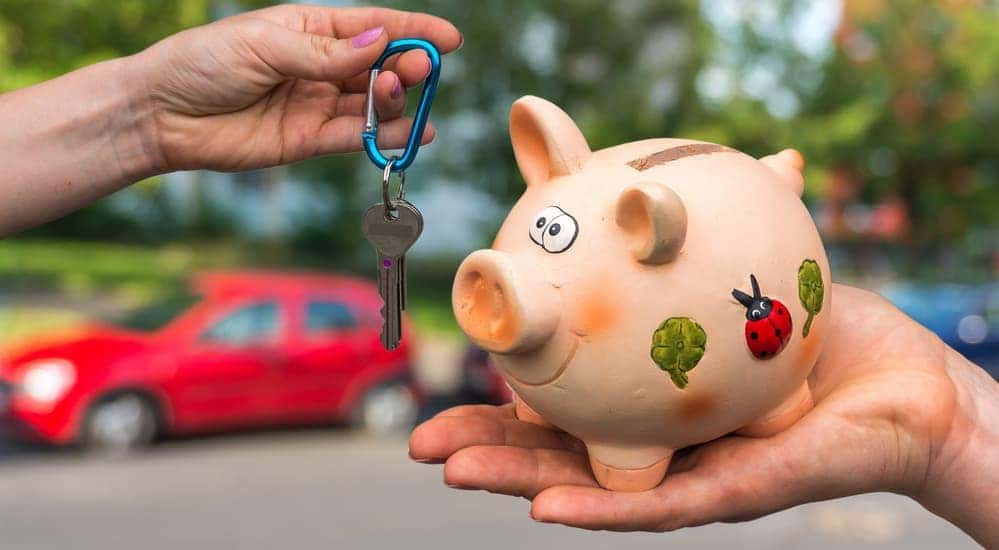 When it comes to buying used cars, many assume it's simply because they are cheap, and while the affordability is clearly the most appealing factor, the reasons behind going used go much deeper. While there are other options to choose from when investing in a car, such as leasing and buying new, buying used is without question the most reasonable from nearly all angles. While new cars have that nice smell, used cars have everything else at a discount. So when investing in used cars in Dayton, Ohio it's not about being cheap, it's about being smart when it comes to your automotive decisions.
What Makes Buying Used Smart?
Entering the complicated world of automobiles it can leave a lot of people with a bruised ego for not understanding all the lingo, but if you wanted to feel smart and satisfied all you have to remember is to invest in a used car. Why? Well the reasons are vast, but here are a few of the best:
Multi-Dimensional Affordability
Yes, the best and brightest reason to buy a used car will always be the price. Not only do used cars cut costs when it comes to the starting price, but it also comes with lower insurance rates and a much slower depreciation rate. You can also use them as a way to slowly elevate the quality of vehicle you own over time through the process of saving, selling, and upgrading. Financially speaking, used cars are some of the most finically forgiving investments you will make in your life.
Flexibility and Variety
While many are pleased by the shiny customization options offered by new models, they still won't be able to outweigh the number of cars on the used car lot.  Used car shopping in Dayton, Ohio is like searching through a treasure trove to find the best and brightest gem. You never truly know what you might find as you search online for your next used car, but you can be sure that the variety will seem endless, and those looking for something truly one-of-a-kind will also be most happy on a used car lot. There is also a lot more freedom and flexibility when it comes to investigating.
It's All about Research
While some may find this a flaw of buying used, being able to do intensive research actually leads to greater satisfaction than just investing in something new. With new vehicles, you hardly take the time to see if it lives up to your standards of quality, but with a used car you will have to be 100% before investing even a dollar.
Smart Tips for Used Car Buyers
While there are many reasons to buy used cars in Dayton Ohio, it can also be risky if you don't know how. So, here are some tips for making a smart used car investment:
Make a Priority List
When investing in a used car, it is important to always start by making a list of your priorities. You would be surprised by how many drivers lose themselves in the process and end up forgetting the items they actually need. Fancy features are always fun but never let them distract you from the more important categories such as storage space, mileage, and safety features. Write down what you need from top priority to least, and then make a list of wants for if, and only if, you can manage them afterward.
Do Your Vehicle Research
Investing in a used car takes a lot of research. Not only do you have to know what kind of car you want, but you also need to find it and make sure that it has a clean history. Luckily the internet is exploding with endless resources to help you navigate this research as easily and quickly as possible. Just stay focused on your budget and your needs and the rest should fall into place.
Do Your Financing Research
One mistake many drivers make is not treating their financial research the same as their vehicle research. Shopping for a loan should be exactly the same as shopping for the car itself. Take your time to really understand your personal budget and what loan providers can offer. Hardly any people regret waiting, but a lot regret jumping into a financial investment too hard too soon.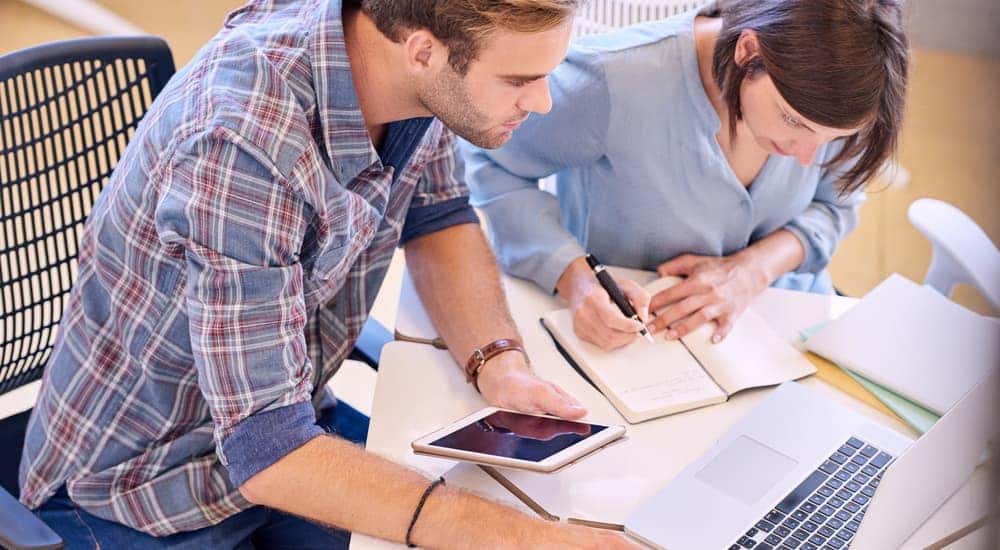 Look into Certified Pre-owned Cars if Reliability is Key
If reliability is one of your biggest concerns then first attempt to look at the vehicles labeled "certified pre-owned". These vehicles are newer and have been tested for quality assurance, but still have been marked down for having a prior owner. They are not as easy to find as regular used vehicles, but there are plenty out there, and they usually lead to very satisfied drivers. Just always be sure to double check whether it was dealership or manufacturer tested in order to know exactly what was done to the vehicle to assure its quality.
Look at High Millage Used Cars if Affordability is Key
While a vehicle with high mileage can definitely be a scary sight, you need to realize that cars are machines and with proper care and attention, they can often thrive way beyond their expectations. Mileage is one of the biggest factors in how used car dealerships price their vehicles, so if you get it inspected and nothing seems wrong, it just may be the deal you were looking for.
Imagine You Are Buying From an Independent Seller
Sometimes the intimidation of being on a large used car lot can cause a lack of critical thinking when it comes to finding a vehicle and negotiating its price. Some people find it helpful to simply imagine this is a private seller from down that street in order to shake some of those nerves. Take your time to thoroughly inspect the vehicle inside and out with a test drive, and simply make a fair offer afterward, just like you would if you were looking at your friend's old car.
Be Forceful About Having an Unbiased Mechanic Do an Inspection
While many dealerships may make you believe that getting the vehicle inspected by an outside party is unacceptable, you as a buyer have the right to make that request. If the dealer refuses to allow you to take it to a mechanic even after agreeing to leave behind your identification, then that may just be a big red flag telling you to walk away. Used cars have risks, and there is no need to increase that risk by not getting the vehicle checked out by someone you trust.
McCluskey Auto
At McCluskey Auto, we encourage drivers to really think about their choices. No matter how badly we want a sale, satisfaction always comes first. This is why we do everything we can to ensure satisfaction in every driver who trusts us to sell them new and used cars in Dayton Ohio. So, feel free to test our quality new and used vehicles with the most detailed inspections, and make sure to test our staff with the most difficult questions you can come up with about our inventory, because if that is what it takes to assure that you find the right car for you, the pleasure will always be ours.