Buy Here Pay Here vs. Bad Credit Car Loans: What's the Difference?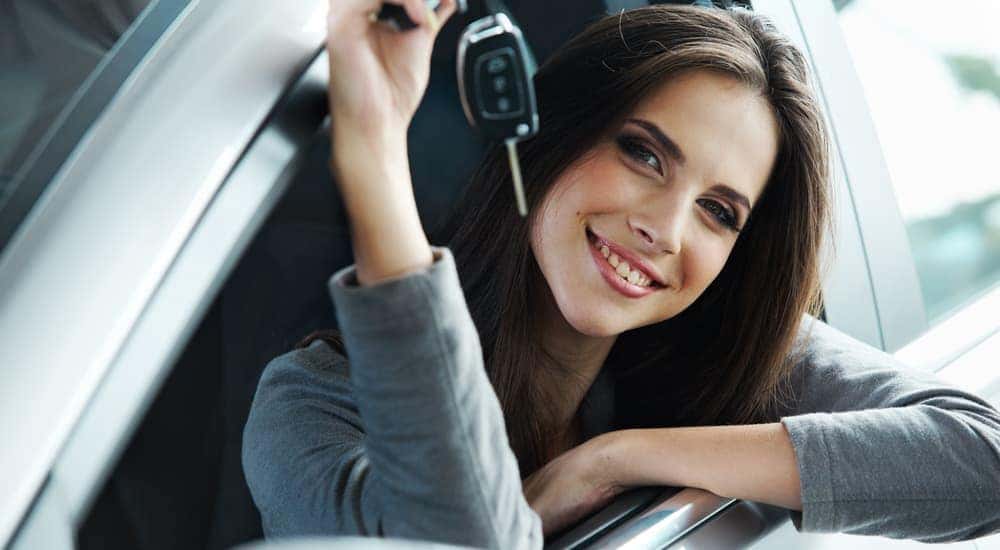 If you have poor credit, then it can feel like life is stacked against you. Oftentimes, however, poor credit can come about due to simple mistakes or even things beyond your control: youthful recklessness with spending, a period of unemployment, lack of opportunities, and even identity theft can all mess up your credit in an unfair way. The good news is that bad credit is not an unfixable problem, and there are a number of things you can do to repair it. In the meantime, however, you're sure to need a vehicle and how to get decent financing with bad credit.
When looking at your financing options with poor credit, you're going to see two major choices: a Buy Here Pay Here (BHPH) dealership or a bad credit car loan from a traditional lender. Both of these options have their pros and cons, and the right one really comes down to your particular situation. Today, we're going to take you through both of these options, how they work, what they have to offer, and give you a sense of which one might be right for you. And if you still have questions, then give us a call at McCluskey Automotive, and one of our financing experts can help you out right now.
What Is Traditional Financing?
Before we get into all the details of BHPH financing or bad credit car loans, let's take a moment to look at "traditional financing." This term is typically used to refer to the old-fashioned way of paying for a vehicle: getting a loan from a lender. With traditional financing, you go to a dealership, look at vehicles until you find the one you like, and then find a lender to provide you with the funds you need to pay for it, typically a bank or similar institution. Interest on this loan would depend on your credit score, and you can find loan offers from various lenders and shop around to get the best rates.
This type of financing works well, but it's not for everyone. In cases where someone has poor credit or little credit history, finding a lender can be very difficult. That's where alternatives come into play.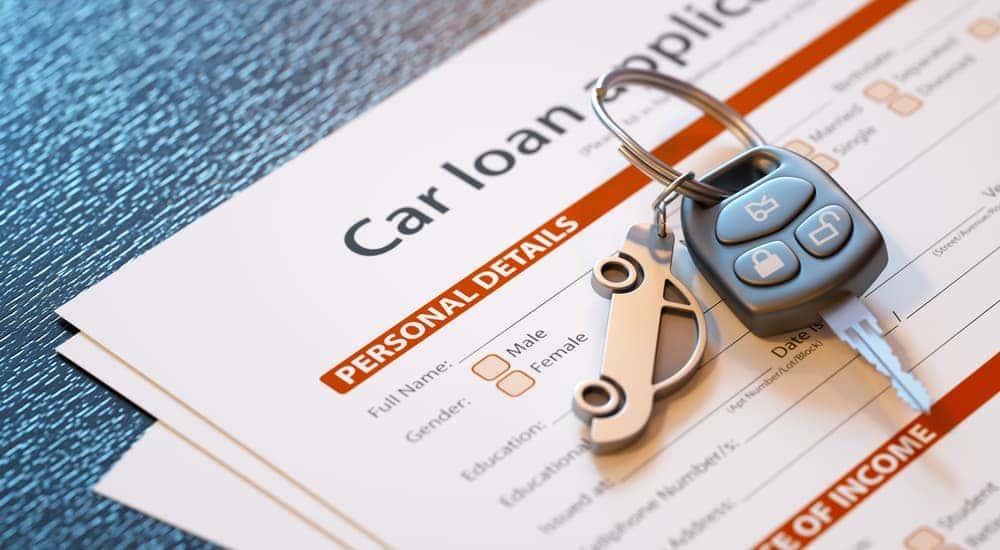 What is Buy Here Pay Here Financing?
Let's take a look at how Buy Here Pay Here financing works. When you go to a BHPH dealership, rather than look for a third-party lender like a bank to give you a loan for your car, the dealership actually provides the loan. It usually comes from a lender, but the lender is owned and operated by the dealership, so really, they're the ones helping you with financing.
So the name for this term makes sense: you go to a dealership and buy your vehicle there and also make your payments there in the future. Since the dealer is handling the loan, they can approve almost anyone, even people with poor credit. This also simplifies the process a bit because you don't have to try to get offers from other institutions; the dealer handles it all.
Pros and Cons of BHPH
There are some clear advantages to choosing a BHPH financing solution, such as:
Easy Approval – pretty much everyone with an address and proof of employment will be approved for a loan.
No Third-Party – you don't have to worry about a bank you don't know being involved with you getting a vehicle.
Better Trade-In Value – since the dealership tends to always be on the lookout for more vehicles to sell, they might offer you more for your trade.
Simple Buying Process – all you have to do is apply for financing, figure out what you can afford, and then shop from there, keeping your options focused.
Nothing's perfect, of course, so there are some drawbacks to BHPH financing too:
High Interest Rates – a BHPH loan will usually have higher interest than a conventional one due to the risk of a low-credit borrower.
Payment Requirements – some BHPH lenders will require that you make your payments in person every month or two weeks.
Restricted Selection – while shopping based on your approved financing can simplify the process, it also narrows down your choices.
Figuring out if a BHPH financing solution is right really depends on your situation, your options, and your budget. While the interest rate may be high, it would also be high with any traditional loan. Unfortunately, that's a major drawback of having poor credit that you won't be able to avoid. However, the payment requirements being strict are also designed to allow you to pay off your car quickly, and limited selection means that you also won't shop outside your means.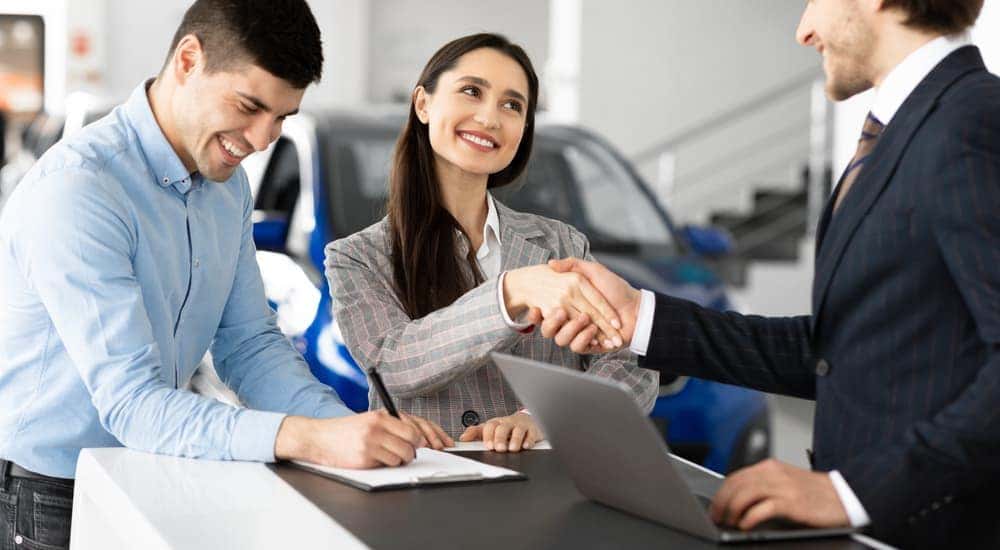 What Is a Bad Credit Car Loan?
While a Buy Here Pay Here financing solution is a very specific thing, the term "bad credit car loan" is more of a general idea. Essentially, any sort of loan that is offered to someone with poor credit would be considered a bad credit car loan. The reason it's worth discussing as its own thing is that the terms for these loans are usually a bit different from other conventional loans offered to people with good or excellent credit.
You might be able to find a bad credit car loan from a conventional lender, like a bank or credit union, but not all lenders are interested in offering these kinds of loans. There's some inherent risk in them, after all. Some lenders will specialize in offering bad credit car loans, while others might have loan terms available for a wide range of borrowers. There's a lot of variety in what you can find here, but there are some common aspects of such loans.
Pros and Cons of Bad Credit Car Loans
Just like with BHPH solutions, bad credit car loans have some advantages:
Opportunity for People With Poor Credit – this is certainly the biggest advantage and the main reason people will choose these loans.
Potentially Lower Interest Than BHPH – this is certainly not a guarantee, but these loans can have lower interest if you find the right lender.
There are also some disadvantages to going with a bad credit car loan too, such as:
High Interest Rates – compared to other traditional auto loans, those for people with bad credit are always going to have higher interest on them.
Hard to Find – while BHPH financing is pretty much guaranteed with dealerships that offer it, bad credit car loans from a third party can be hard to secure.
Few Options – there aren't as many companies that offer these loans as traditional car loans and even BHPH solutions.
High Down Payments – some bad credit car loans might require a higher down payment in order to demonstrate that you qualify for a loan.
Once again, figuring out if this kind of loan is right for you really depends on your particular solution. It's possible that you might be in a situation where both a BHPH solution and a bad credit car loan are available to you. At that point, looking at the specific terms of these options to see which best meets your needs is the way to go.
Let McCluskey Automotive Help You Figure Out Financing
As you can see, there are pros and cons to both Buy Here Pay Here financing and bad credit car loans, which is why it's so important to have a financial expert help you. Here at McCluskey Automotive, our focus is always on working with you to figure out the best solution for your situation, whether it's a matter of picking the right model or determining the most beneficial sort of financing. So call or come visit us at McCluskey Automotive and put us to work for you to get a great vehicle with financing that meets your needs.