Buy Here, Pay Here In-House Financing at McCluskey Automotive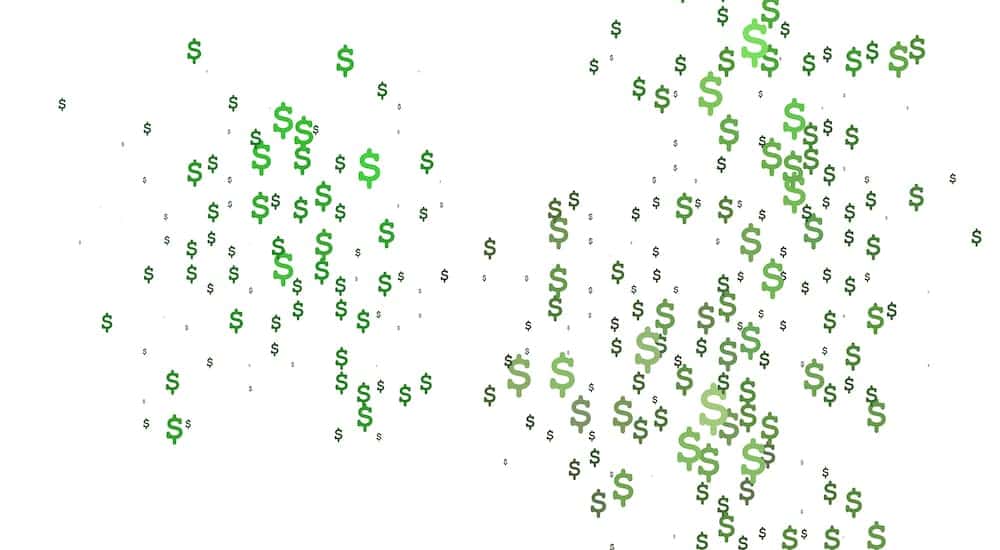 At McCluskey Automotive we are pleased to be a buy here, pay here auto dealership. As a premier dealership serving the tri-state area, we are happy to offer our valued customers the buy here, pay here option when they purchase a vehicle from us. If you have had trouble getting financing for a vehicle we can help. Our buy here, pay here option is a great way for customers with less than perfect credit in the Cincinnati, OH area to get behind the wheel of a safe and reliable vehicle quickly. Our dealers can assess your financial situation and evaluate how much in-house or BHPH financing is available to you. Once this is established we can offer you a selection of vehicles that will fit your financing and transportation needs.
Why Buy Here, Pay Here?
If you are researching buy here, pay here Columbus OH, you are in the right place. Buy here, pay here (BHPH) is a great option for customers who may have a less than perfect credit score. We believe that everyone should have access to a vehicle, even if they have credit challenges. Without a vehicle, everyday functions like getting to work, going to the grocery store, or getting to a doctor's appointment can be a serious challenge, maybe even impossible. We recognize that without the BHPH option some of our customers would not be able to purchase a vehicle in a more traditional way, and we are happy to provide them with this service.
How Does Buy Here, Pay Here work?
A buy here, pay here option allows customers to finance a car and make their payments at the dealership where they purchased their vehicle. It functions as a one-stop purchase as the dealership is also the financer. Unlike more traditional financing, credit decisions on financing is made by the BHPH dealer, so approval is almost always guaranteed.  Unlike traditional financing where the customer first chooses a vehicle and then moves into the financing process, a BHPH customer will first be qualified by the dealer to see what the available lending amount will be, and then vehicles that are appropriate for the financing amount will be shown to the customer. This streamlines the process so you don't waste time shopping in a pool of vehicles that will not likely be available to you for purchase with a buy here, pay here option.
Your payment plan will be weekly, semi-monthly, or monthly, depending on your paycheck schedule and the type of BHPH financing that is available to you.  Your BHPH dealer will work with you to set up your payments as close as possible to your paycheck dates so that payments are easier for you to make.
How Buy Here, Pay Here Can Help You
Aside from allowing customers with damaged credit purchase a vehicle, BHPH services at McCluskey Automotive can also help customers in other ways:
Credit Repair. Rebuilding credit is always tricky. Many people find it very difficult to break the cycle of, how can a person build their credit if they cannot get any credit? Buy here, pay here in Cincinnati, OH can help rebuild your credit. BHPH at McCluskey Automotive reports payments to the credit bureau so that your credit can begin to build back up. Financing with us is one of the fastest and best ways to improve your credit rating. As your credit improves you can apply for larger loans and better vehicles.
Better Quality Vehicles. The BHPH option allows customers with poor credit to use a down payment, as low as $500-$1,000 to finance a vehicle through our dealership. Without the BHPH option, customers may only have this much money to buy a car with a cash payment. The quality of vehicle that can be purchased with that amount of money does not usually provide a person with safe or reliable mode of transportation. Our buy here, pay here financing option allows customers to purchase a much safer and more reliable vehicle with the amount of money they have for a down payment with small, workable payments from their paychecks.
More Flexibility with Trade-Ins. Because we accept older vehicles as trade-ins, customers have more options when getting together money for a BHPH down payment.  We know it's important to know how much car you can afford when you come in to purchase a vehicle. Assessing your trade-in and calculating that amount with any cash down payment will open up your available vehicle purchase options when using BHPH in-house financing.
As providers of buy here, pay here in-house financing, we are obliged to hold strictly to the Truth in Lending Act which requires us to disclose any and all information that will help buyers make an informed decision.  Customers can be assured that our dealership holds itself to the highest standards of the dealer/customer relationship before, during, and after you shop for a vehicle with us.
Our Buy Here, Pay Here Promise
At McCluskey Automotive, we believe that everyone deserves to drive a quality, reliable vehicle, regardless of their credit situation. Many traditional lending methods make it impossible to acquire a much-needed vehicle that makes getting to work, running important errands, or even getting to doctor appointment possible. Our in-house financing not only helps put you in a reliable vehicle, it also helps to rebuild your credit by reporting your on-time payments to the credit bureau. By making timely payments in our BHPH financing program, your credit score will improve and you will become eligible for larger loans and have access to a broader range of vehicles.
By providing a buy here, pay here service to our customers we are supporting not only our valued customers and potential customers, but the community as a whole by helping everyone perform the duties they need to on a daily basis. If you have had trouble recently or in the past with traditional lenders, our buy here, pay here financing option at McCluskey Automotive can help get you behind the wheel of a safe, reliable vehicle today.