6 Reasons to Use Buy Here, Pay Here to Purchase Your Next Vehicle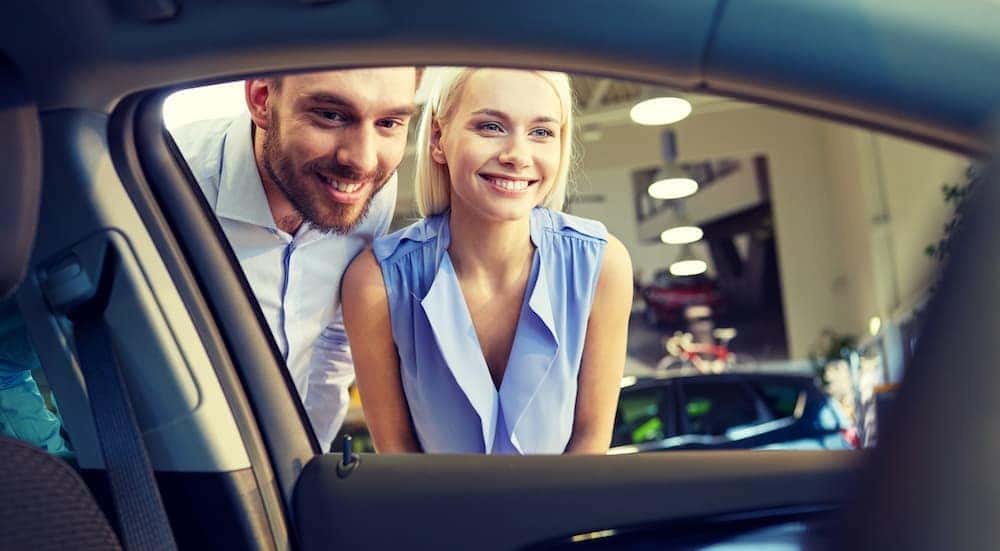 Is buy here, pay here (BHPH) really the right solution to your vehicular problems? For some people, BHPH financing can be the solution to figuring out how to pay for a vehicle – but is it always the best solution? Here at McCluskey Automotive, we're pleased to offer our BHPH program and our Guaranteed Credit Approval program, which provides you with the best of BHPH and traditional financing while giving you the ability to work with someone on your side. Figuring out the right solution for you really comes down to identifying all of your options, exploring what each has to offer, and then choosing the one that best meets your needs. Let's take a look at our BHPH and Guaranteed Credit Approval program to see what it has to offer and six reasons why it might be the right choice for you.
How Does Our Program Work?
You might think that our Guaranteed Credit Approval program and BHPH financing are the same things; after all, they're both based on you being guaranteed a loan. There are some very important differences, however, such as the fact that we guarantee we will find you a loan from a third-party lender like any other traditional loan – we are not the lender. Our buying power, reputation, and experience within the auto industry give us the ability to find you a loan even when other dealers have turned their back on you.
This means that our guaranteed credit is just like any other type of traditional financing, so you have all of the same regulations to protect you. The process is simple, straightforward, and puts your needs first – we want to help you find the right way to pay for the vehicle you need. While a BHPH loan might be right for some people, we think our approach is even better and really gets to the heart of what you need as our customer. Here are just some of the reasons that our Guaranteed Credit Approval program could be the best option for you.
1 – Effectively Rebuild Your Credit
Although BHPH financing can help you rebuild your credit, you have to make sure you choose a dealership that always reports your payments to the major credit agencies for it to actually help. When you work with us to use our Guaranteed Credit Approval program, you are getting a loan from a third-party lender such as a major financial institution or from the manufacturer's auto lending and financing program. These organizations are all about keeping track of credit reports and history to make sound lending decisions, so you never have to worry about them reporting your payments properly.
This does bring us to a very important point, however, since your payment practices are going to be reported, for better and worse. In other words, if you make late payments, then it can harm your credit, but as long as you are making your payments on time, every time, you'll see the benefits on your credit score. In fact, with such well-known lending organizations and financial institutions, the benefits can be even more noticeable than if you get financing from a dealership. This can vary from person to person, of course, but it's not unusual for this kind of financing to make a huge difference for building credit in as short as a year.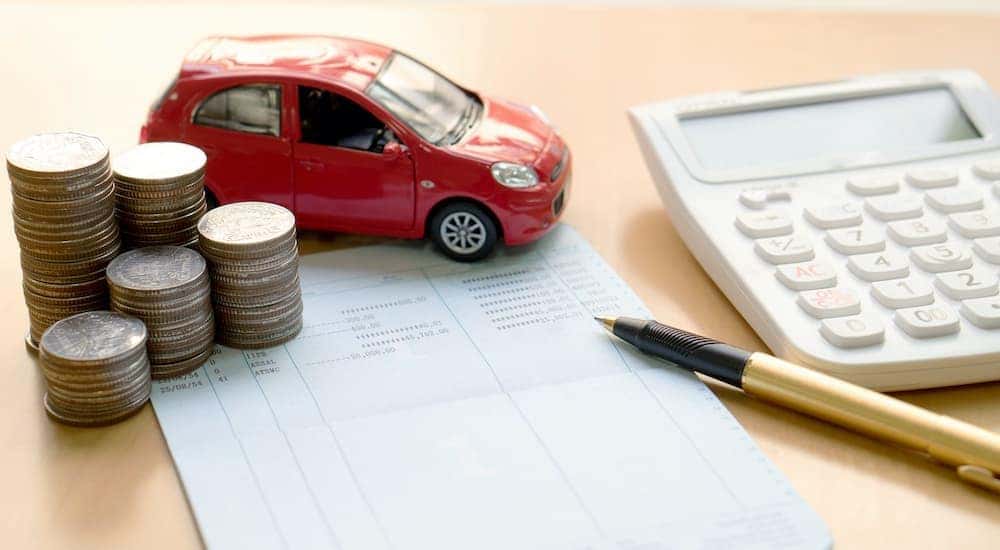 2 – More Options when Shopping
When you choose BHPH financing, you typically approach the car-buying process backwards. First, you figure out what you qualify for in terms of a loan from the dealer, then you look at vehicles that fit this budget. That can work well, but it can also be very limiting and eliminate some of the fun that comes with shopping for a car. Our Guaranteed Credit Approval program lets us help you shop for a car the right way and really enjoy what you're doing.
Best of all, our patented Nationwide Search program gives us access to more than 250,000 vehicles from across the country. This puts an incredible level of buying power into your hands and makes it easy for us to find your dream car. You might feel like you have no options if your credit score is in rough shape – but the tools we put at your disposal mean you can get an amazing vehicle with financing that meets your needs.
3 – Guaranteed Approval
We already said this, of course, and it's right there in the name of our program, but it's so important that it really deserves repeating. Yes, we guarantee we'll be able to get approval for a loan for you from a major third-party lender or other financial institution. In fact, we typically get a number of loan offers for our customers, even those with rocky credit and low credit scores, so you have several to choose from. You won't feel boxed in or painted into a corner – you'll enjoy the freedom of selecting the right lender and getting terms that work for you.
4 – Lifetime Mechanical Warranty
Just as important as you figuring out how to afford your vehicle ahead of time is knowing how you'll take care of it while you drive. No matter how good your car is and how easy you are on it, things are going to come up, and problems will occur. When that happens, you want to have the confidence that comes from knowing someone has your back.
Every new and used vehicle we sell here at McCluskey Automotive comes with our complimentary Lifetime Mechanical Warranty. All you have to do is follow the schedule for having your oil changed; as long as you own your vehicle, it will be covered by our warranty. There is no additional charge, there are no mileage limits, and this protects most of the major parts of your engine, including the transmission, engine block, and much more. This is just one more way we take the hassle out of buying and owning a vehicle.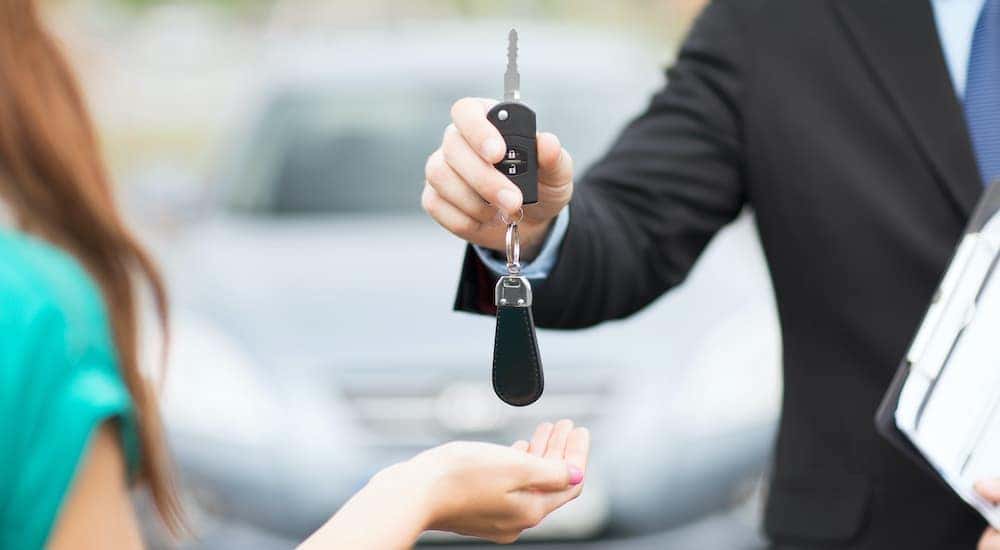 5 – We Make Financing Simple
The guiding philosophy behind everything we do when it comes to financing is our desire to take the stress and worry out of the process. One of the ways we do this is by ensuring all of our customers have access to guaranteed approval when applying for credit, but we also do this by simplifying things as much as possible. To start, you can apply for pre-approval right now on our website – it's quick and easy, and it won't negatively affect your credit score in any way.
We also provide a number of online tools you can use to evaluate your trade-in, look at payments for a vehicle, and much more. Ultimately, we want to give you everything you need to help you figure out the best way to afford and pay for your vehicle. Of course, our financing experts are also here to talk to you, answer your questions, and work closely with you any time you are figuring out your financing options. You never have to go through it alone or feel lost when trying to determine the best way to afford your next car, truck, or SUV.
6 – Better Credit for a Bright Future
Although traditional BHPH financing can be a good solution for some people, this type of program can also be quite rigid and inflexible. You typically have to make payments often, sometimes every week or two, in-person, and you have little in terms of options for ending the plan early or choosing other vehicles. With our Guaranteed Credit Approval program, you get to enjoy the freedom of traditional financing even if your credit score has made that seem impossible. As you rebuild your credit, you could have options in the future, including paying off your loan early, changing to a new vehicle and loan with better terms, and much more. Give us a call and talk to one of our financing experts to learn about the options available to you and how we can help.