5 Reasons Why You Should Buy a Used Chevy Silverado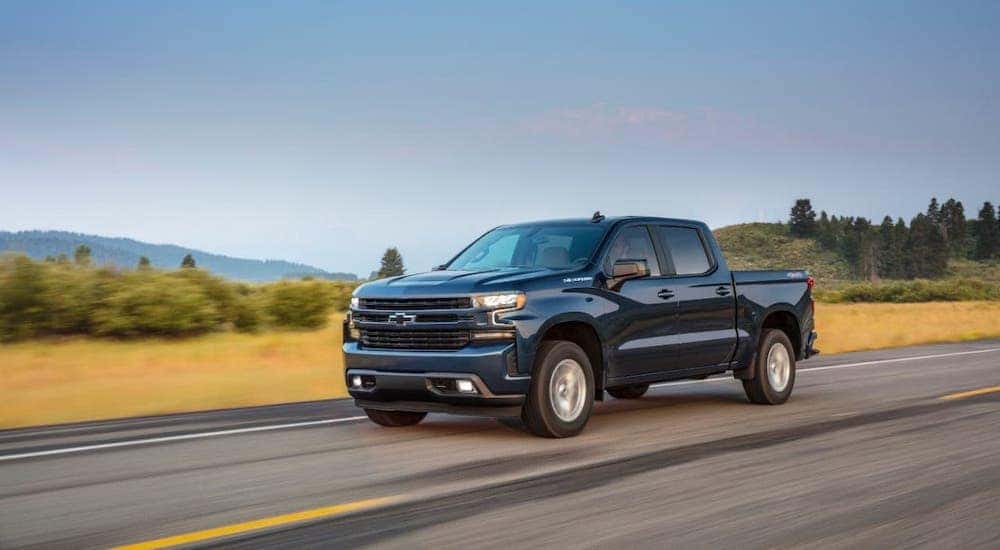 Since its introduction over twenty years ago, the Chevy Silverado has consistently been a top-selling truck. It is the perfect combination of power and comfort, its reliability makes it a perennial favorite, and it has a loyal fan base. Initially the high-end trim line of the C/K pickup, the Silverado took over the Chevrolet half-ton spot on its own in 1999. Since then, Chevy has managed to pack in towing features, powerful engines, and high-tech entertainment options year after year. If you are interested in a used truck for sale, the Silverado is a great option.
Here at McCluskey Automotive, we stand by all of our used vehicles, but we have to admit, there's a lot to love about the Silverado. We've been singing the Silverado's praises for years, so here's a list of five reasons we believe you should buy a used Chevy Silverado.
#1 The Chevy Silverado is a Powerful Truck
The 2020 Chevy Silverado has a maximum available towing capacity of 13,400 pounds when it is properly equipped. To get this much power, you will need the Silverado's 6.2-liter V8 engine that can produce up to 420 hp and 460 lb-ft of torque. While this may not be matched in older models, there is no shortage of power in used Silverados. For 2014, Chevy introduced a 5.3-liter V8 that could tow up to 12,000 pounds when it was properly equipped. Since then, the towing capacity has increased, due in part to a transmission introduced in 2015.
Even when the Silverado first debuted, its standard engine was a 4.3-liter Vortec V6 that could produce 200 horsepower. There were two optional V8s: a 4.8-liter and a 5.3-liter. During this first generation of the Silverado, a heavy-duty 1500 with a 6.0-liter V8 offering 300 horsepower joined the team. While this first generation may have a lower towing capacity than later models, they can still tow between 5,000 and 10,000 pounds. Your used Silverado will be able to do plenty of work, regardless of which model you find.
#2 Reliability
One way that Chevrolet consistently improves on durability is by pushing the Silverado to its limits. GM puts great effort into testing new models before they are released through test runs, having employees push them to their limits, and driving their new models through their own Milford Proving Ground. These test runs mean that for each model released, Silverados were test-driven for millions of miles to make sure that they can handle just about anything the road throws at them. For example, between factory tests and real-world test drives, the 2014 Silverado went through a total of 13 million miles of testing. When Chevy releases a new model, they want to be sure that it is the epitome of perfection.
Both the Silverado 1500 and it's heavy-duty 2500 and 3500 siblings have often received high dependability ratings from J.D. Power and Associates. One concrete way you can appreciate the Silverado's reliability is that more used Silveradoes are sold with over 200,000 miles than any other domestically-made pickup. Also, the Silverado compares well to its competitors by having average lower repair costs, much more similar to a car than a full-sized truck.
#3 The Chevy Silverado is Safe and Reliable
When the Silverado got a redesign for the 2014 model year, it also got a five-star safety rating from the National Highway Traffic Safety Administration (NHTSA), higher than that of its competitors. The Insurance Institute for Highway Safety (IIHS) likewise has awarded Silverado top marks. These ratings were earned in part for the additional use of high-strength steel in the cab and frame. Nearly two-thirds of the cab are made of this mighty metal. In addition, key pieces of the frame have also been hydroformed, which increases their strength while reducing mass.
For 2014, the Chevy Silverado started to include features like forward collision alert, lane departure warning with an active safety seat, and front and rear park assist. Other safety options you might see on a used Silverado include a rearview camera mirror, surround-view camera, blind-spot monitoring, rear cross traffic alert, forward collision alert, automatic emergency braking, front pedestrian braking, a head-up display, and front and rear parking sensors.
A Silverado standard for many years has been Chevrolet's patented Stabilitrak, an enhanced version of traction control. Trailer Sway Control is also a popular feature that has been standard since the 2013 model year. If your Silverado will be a family vehicle, there is also a standard teen-driver safety system that allows you to monitor your teen's driving habits.
#4 You'll Always Have Plenty of Options
The Chevy Silverado is well known for having plenty of trim options, builds, and engine choices so that there is truly something for every kind of driver. To put this into perspective, brand new Chevy Silverados have the choice of five engines, three transmissions, and eight trims. This leads to an almost endless amount of Silverado variations, so each one is almost entirely unique.
It is not just new Silverados that are impressive; older models come in all shapes, sizes, and builds. The first Silverado with a hybrid engine was made in 2004. 2009 brought the Silverado XFE with a 5.3-liter V8. With this engine, the EPA-estimated fuel economy is 15 MPG in the city and 22 MPG on the highway. For 2009 hybrid models, the fuel economy rating was 21 MPG in the city and 22 MPG on the highway. The Silverado Hybrid was produced until 2013.
If you are interested in getting a luxury truck rather than one for performance, check out a High Country trim. It was introduced as Chevrolet's first premium truck option and has a more luxurious interior than any other trim. With this build, you will get a larger touch screen, comfortable yet luxurious interior features, and the best features each model year offers.
Unavailable to the public, but of interest: there is a Silverado from 2015 made exclusively for police departments, the 1500 Crew Cab Special Service Vehicle (SSV). It has the 5.3L EcoTec3 V8 engine, rated at 355 horsepower and delivering the highest EPA-rated fuel economy for a 2WD V8 full-size pickup: 23 MPG on the highway. The Silverado SSV also has a high-output alternator and auxiliary battery, allowing officers to operate lights, radios, computers, cameras, and other equipment while parked with the engine turned off, preserving the charge of the vehicle's primary battery. Like we said, there's truly a Silverado for everyone.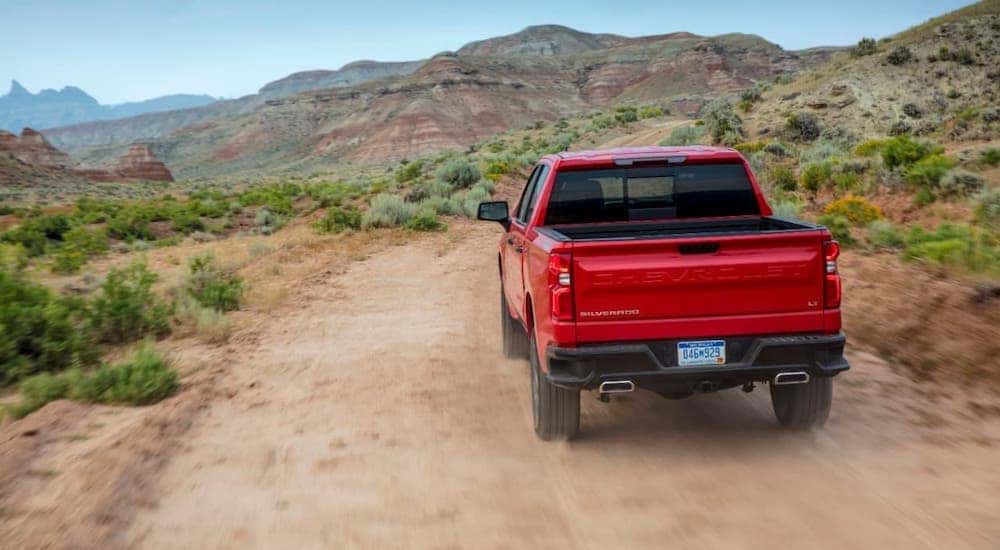 #5 Silverado's Hold Their Value
The Chevy Silverado has been named Truck of the Year at the North American Auto Show and continuously receives J.D. Power initial quality and dependability awards. The Silverado has often been included on the Kelley Blue Book five-year cost to own list in 2017 and 2020, meaning that out-of-pocket expenses during the first five years of a Silverado's life are less than those of its competitors. The Silverado is also noted for its high resale value, which means that it holds it's value long after its initial purchase.
Find Your Chevy Silverado at McCluskey Automotive
Ready for your next used truck? At McCluskey Automotive, we are happy to help you find the Chevy Silverado that fits your needs and your budget. Even if we don't have it currently on our lot, we have a nationwide search tool that we can use to track down the model you desire. Whether you're from Cincinnati, Dayton, Columbus, Indianapolis, Louisville, or Lexington, we can help you find the perfect used Silverado for you.