3 Benefits To Buying A Certified Pre-Owned Car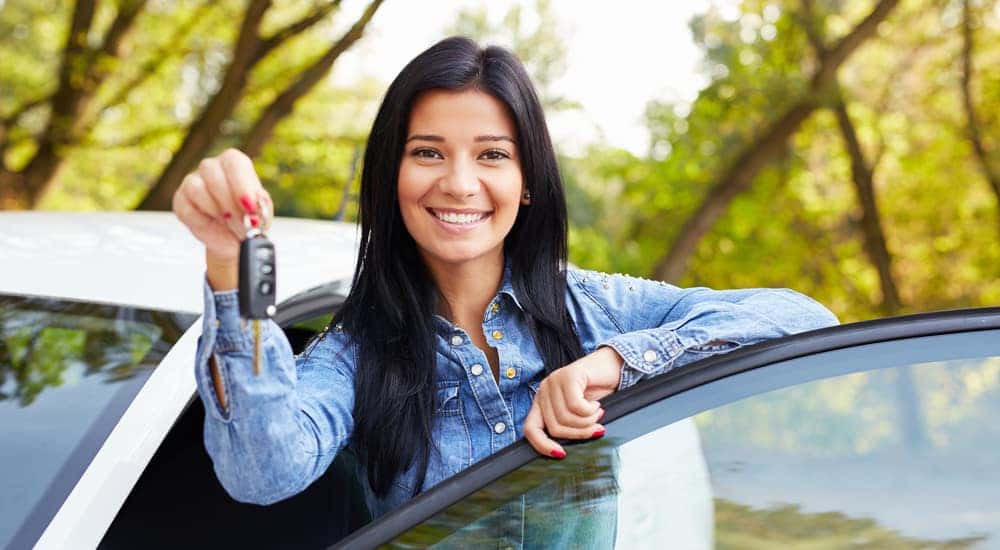 Everyone knows that choosing a used car rather than a brand-new one is a great way to save money. What many of our customers don't always realize, however, is that there is an amazing option that stands as a sort of middle-way between a typical used car and a new vehicle fresh from the manufacturer. These are Certified Pre-Owned (CPO) models that have been leased or owned by another driver, but they're in excellent condition and come with warranty coverage from their maker. Just to demonstrate how great an option these vehicles are, today we're going to go over six benefits of enjoying a CPO model.
What's that? We just said 6 benefits, but the title says only "3 benefits?" That's right – this is one of those "bait and switch" situations you hear about so often, where you think there are only a few good things, but then your car dealership surprises you by revealing double that many. Classic car dealership behavior: always giving you more than you expect.
Benefit #1: A Great Price
We're going to start with what is, for many of our customers, the most important benefit of choosing a Certified Pre-Owned car: the price. Just like other used models, a CPO vehicle is going to be priced less than a brand-new car. Even if you find a CPO car that's in great shape, perhaps one that's only a couple of years old and was taken care of very well by a previous driver who had it on a lease, it'll still be priced less than a comparable new vehicle.
To be fair, a CPO model will probably be priced a bit higher than a similar used car that has not met the rigorous standards of certification. That's why we like to see CPO models as a sort of "middle way" between new and used options for our customers. You pay less than you would for a new car, but a bit more than you might with a used car that's not going to give you the kind of peace of mind that a CPO model will.
Benefit #2: Peace of Mind
Speaking of peace of mind, this is another great reason to choose a CPO vehicle when you're shopping at a dealership – remember: you'll only find these at approved dealers. One of the biggest concerns that a lot of people have with used cars is the unknown factor: you can never completely know what a car went through with a previous owner. Even if you have a vehicle history report on a car, that still only gives you part of the picture, and there's always that question mark remaining.
One of the great benefits of buying a Certified Pre-Owned car, however, is that a lot of that worry disappears. Because of the rigorous requirements for certification, you know that even though there is still some unknown element involved, the vehicle is in great shape. A GM CPO model, for example, has to be less than 6 model years old, must have fewer than 75,000 miles on it, and has to pass a 172-point inspection. So you know the car is in excellent condition.
Benefit #3: Excellent Warranty Protection
For added peace of mind, CPO cars also come with some form of warranty protection from the original manufacturer as a sign of their confidence in the quality of the vehicle. This is a benefit to choosing a CPO model that really justifies the fact that it will cost a bit more than a standard used car. Between the extensive certification process and warranty coverage on the vehicle, you're looking at a car that will treat you right for many years ahead.
Warranty protection varies from one manufacturer to another, but it always adds to the great peace of mind you get to enjoy. With a GM Certified Pre-Owned car, you get two warranties:
6-year/100,000-mile Powertrain Limited Warranty
12-month/12,000-mile Bumper-to-Bumper Limited Warranty
You don't pay extra for either of these because they are provided to you with the CPO car to showcase just how much GM believes in these vehicles.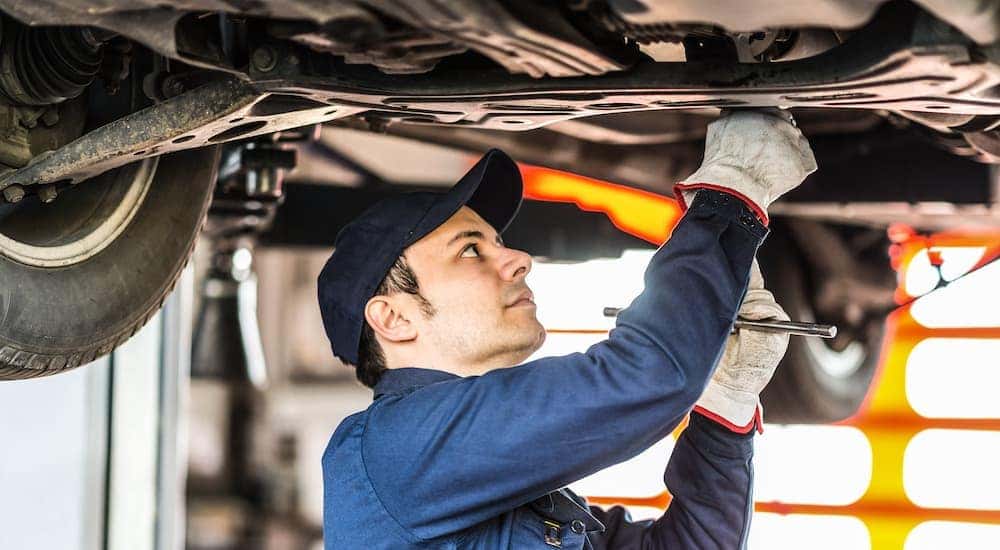 Benefit #4: Exclusive Benefits from the Manufacturer
A low price and great warranties are a fine place to start, but those aren't the only advantages to buying a Certified Pre-Owned car; you also get additional benefits. These will vary from one manufacturer to another, of course, and some dealerships will even add to these with programs or incentives of their own. But ultimately, they're the kinds of things that you expect to see only on brand-new cars and really make buying a CPO model feel more like shopping for a new one.
For example, with a GM CPO, regardless of if you choose Chevy, Buick, or GMC, you get to take advantage of a 3-day or 150-mile exchange policy. So if you drive off the lot and the next day you realize you need more cargo space, you can return and exchange the vehicle for one that will better meet your needs. Similarly, GM provides a free vehicle history report with every CPO car, so you know what it's been through just like we do.
Benefit #5: Special Programs
There are also a number of additional programs that you get to be a part of with a CPO car, which make owning and enjoying your vehicle that much easier. Every GM CPO car, for example, comes with roadside assistance for up to six years throughout the duration of the powertrain warranty. This includes roadside assistance provided by Allstate and courtesy transportation if you ever need it.
Additionally, you get a limited OnStar trial as well as a 3-month trial subscription to SiriusXM, so you can really enjoy everything your vehicle has to offer. Plus, CPO cars from GM include a scheduled maintenance program that covers maintenance visits within the first 2 years or 24,000 miles of owning your vehicle. All of this makes it easier for you to get the most out of your car and really surpasses what you get with a typical used model.
Benefit #6: Helping Out the Environment
This is something that a lot of people don't think about, but owning and enjoying a CPO car really does help out the environment. Since CPO models are relatively new, they usually have engines that are designed to be as fuel-efficient as possible, which helps cut down on your gas costs and reduces emissions. And since they have passed a thorough inspection, you know that everything is running well to help keep your mileage optimized.
Furthermore, it's easy to overlook the energy and materials needed to make a new car. By choosing a CPO model, you're keeping a vehicle on the road longer, which helps offset the resources used to build it in the first place. The longer a car stays in great shape and in use, the more the use of those materials is justified, and this reduces the need to consume more resources by making more new cars. It's a win-win, you get a great car and you help the environment.
Ready to Find Out More?
As you can see, there are far more than only 3 benefits to buying a Certified Pre-Owned car from your favorite dealership. Certified Pre-Owned vehicles are the perfect option if you want the price of a used car and the assurances of a new one. If you're looking for a reliable CPO vehicle, then we'd be happy to help you find just the right one. Call or come visit us at McCluskey Automotive today to find out more, and we'll make sure you drive away in a car you can enjoy for many years to come.