Top Reasons to Buy a Used Car Rather Than a New One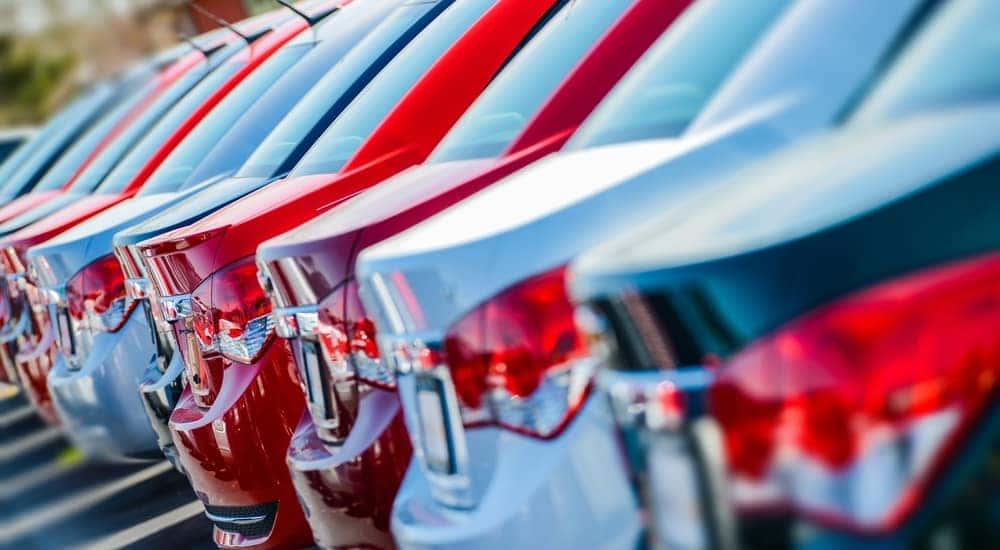 Buying a vehicle is among the most thrilling purchases in a person's life. Thanks to the internet, that excitement is more enduring and long-lasting than it ever has been in the past. From the moment shoppers decide that they will need to buy a vehicle to replace their old one, the internet search frenzy commences. Between figuring out how much your current car will fetch at trade-in, to sifting through the thousands of models available, to swiping through pictures of nearby vehicles for sale that meet your needs – the anticipation that builds around buying a new car can be awesome. Researching, reading reviews, setting a budget, and searching through dozens of local options is, more often than not, more exciting than actually driving home in your prized new-to-you car. The eagerness that accompanies new car buying is palpable, and is one of our favorite aspects of car shopping. One of the harder choices that car shoppers must make is whether they will purchase one of the many options for used cars in Cincinnati, or opt for a brand new version instead.
New or Used?
There are endless benefits to buying new cars, and there are just as many benefits to buying a quality pre-owned vehicle. Deciding which type of vehicle you will end up buying is a personal choice, and one that individual shoppers must make on their own. That said, as a used car dealership, we see an enormous amount of benefits that go along with buying used cars, rather than new ones. Take a look at the top reasons why buyers are opting for used versions of their favorite cars, and leaving the brand new models parked at the dealership.
Save Money: This is a no-brainer, perhaps – but still worth pointing out. Finding a used version of the brand new car you want to buy will instantly save you thousands of dollars up front. Not only will your used car cost less than a new one, it will also come with more amenities for that low sticker price. Who wouldn't want to save money and get more for the money they do spend on a car? We can't think of anyone who would argue with that logic, can you?
Don't Have to Settle: A budget can be restricting during car shopping, especially if you enjoy the finer things in life. Large panoramic sunroofs, the latest built-in navigation system, automatic hands-free smart trunks, 4G LTE Wi-Fi hotspot connectivity – the list of features you desire in your next car might seem endless. Unfortunately, your budget is not quite as endless, or flexible. When it comes to getting the car you need, with the features you want, we don't think you should have to settle. That's why finding a high quality pre-owned version of the car you want can be the perfect way to satisfy your need for more while staying within your financial means at the same time.
Worry Less: This may go against what many people think when shopping for used cars, but we believe that finding a good quality pre-owned vehicle can be a great way to worry less, and enjoy life more. All too often, buyers purchase a new car and spend the next few years stressing out over every possible dent, scratch, and minor ding. New cars are expensive and are delicate to own in the beginning, especially for drivers who tend to have more of a Type A perfectionist personality. These drivers spend their days constantly concerned that their vehicles will lose value and somehow depreciate overnight. When you end up buying a used car instead of a new one, this worry may not be entirely eliminated – but it is certainly diminished. Worrying less about whether you should or shouldn't take your car out on the interstate, or if it is okay to drive to your kid's soccer game that requires traveling down a gravel path, becomes less concerning when driving a used car.
Less Depreciation: Buying a new, more expensive car is guaranteed to leave you with more depreciation than a used car purchase would. You can easily head into a used car dealership and find a like-new, pre-owned car with a few thousand miles on the odometer that is priced substantially less than it was when it was brand new. This is an inevitability with buying any car, but it happens far more quickly and at a higher rate with a new vehicle purchase than a used one. If you want to ensure that your hard earned money is kept safer for a longer period of time, then purchasing a used car is your better option.
Protecting Your Purchase: Most car shoppers stay away from buying used vehicles because they are afraid that their purchase won't be protected. On the contrary, many used car dealerships offer extended warranty protection and other measures that keep your hard earned money safe. The best way to ensure that the car you buy is one that will last and isn't a dud, is to purchase it from a reputable used car dealership like McCluskey Automotive. There are too many used car lots out there that prey on people's lack of industry knowledge, and swindle them into buying a car that won't last past the first year. Buying a pre-owned car, truck, or SUV from a dealership that is well known, well respected, and highly regarded is the only way to take advantage of everything a used car purchase has to offer without the fear of getting burnt.
If these reasons are reason enough for you to consider buying a used vehicle for your next car purchase, then be sure to come down to McCluskey Automotive and check out our inventory of quality and reliable pre-owned cars. With a knowledgeable, friendly team of experts, and a longstanding reputation for quality customer service, care, and high used car standards. McCluskey Automotive is easily the favorite used car dealership in the entire tri-state area. Come down today, and see why!