The Dos and Don'ts of getting a Bad Credit Car Loan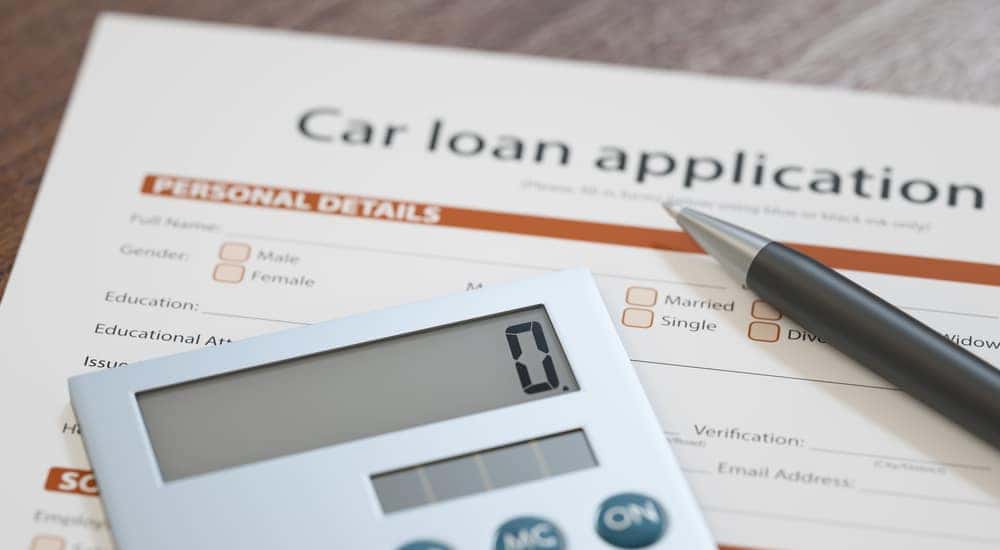 When it comes to finding a bad car loan for used cars in Cincinnati, OH, it can be an intimidating process. First, you probably don't even want to share that you have bad credit with the rest of the world. So, you need to get over that fear first. Without a car, you're stuck at home stagnating. You can't get to work, and it definitely hinders your social life. There are specialized car dealerships that provide car loans (such as BHPH dealerships), and plenty of other lenders out there. You just need to find them. While I might not be able to directly help you get over your fear of exposing your bad credit, I can help you get started with a few major dos and don'ts when it comes to getting a bad credit car loan.
Most likely, you'll be going for a used vehicle if your credit is bad enough. But, don't just take someone else's word for it — check it yourself. Get ahold of your credit score and report, and bring it with you when you shop around. It's also important to consider your options, and don't just jump into the first deal you come across. There might be better ones out there, after all. Finally, you'll want to be financially smart about your loan. Don't go for a longer loan term unless absolutely necessary.
Do: Check your Credit
You know that old adage "knowledge is power?" That directly applies to this situation. Not only do you want to do an extensive amount of research beforehand, but you also want to have your credit score and report memorized, and have a paper or electronic copy with you.
The most convenient and easy way is to head over to a website like creditkarma.com and create an account. After you input some information, you'll be able to see your credit score, along with get a copy of your credit report. Don't worry, this is considered a soft inquiry, which means it won't damage your credit score further in anyway. Now that you have your score and report in front of you, you'll want to take a look at what's bringing your credit score down. These are called black marks, and they can sometimes be taken care of, with the exception of bigger issues like foreclosure, which will only diminish over time if you start building better credit habits.
Some of the more minor issues though can likely be remedied right away. Or, maybe there is a mistake that shouldn't even be there in the first place. Double checking and inquiring about these black marks is a good opportunity to bump up your credit score a little bit, and possible get you a better deal.
Don't: Take Someone Else's Word for It
Don't want to take someone else's word when it comes to your credit score. Walk into the bank, credit union, dealership, or wherever else you're going with credit score and report in hand. If the dealership has a score that's slightly different than yours, that's okay. They are probably going to bring up a slightly different score because they are measuring your credit strictly for an auto loan. Politely ask to clarify the score, and listen to the reason why it's different. If it's drastically different, don't be afraid to dispute it and slap your evidence on the table. Because chances are, in that case, something is wrong.
It's always good to be prepared. In this case, being prepared means doing some homework on your credit score and report before you even begin the actual car shopping process.
Do: Consider your Options
If you look online, there is a seemingly endless amount of ways to get an auto loan. These can either be websites, banks, credit unions, new or used dealerships, BHPH dealerships, or other independent lenders. Whatever the case, it's important to consider all of your options.
Why? Because, people are going to view your credit score differently. A credit union for example, will see your credit score and be a little more lenient with auto loans compared to a bank. Or, a dealership that specializes in bad credit auto loans — like a buy here, pay here dealership — will take you when no one else will. Therefore, don't despair if your first option doesn't work out. Because chances are, you'll find plenty of other ones out there.
Don't: Settle for the First Source you Find
There are a couple of reasons why you shouldn't settle on the first lender you find. While not everyone is out there to get you, the bad credit auto loans are still a way certain dealerships or other lenders take advantage of consumers. So, you'll want to be careful. If you contact several different lenders and the score and interest rate provided by the first is way off compared to the others, then it's a safe bet that there is something funny going on.
Also, you'll never find the best deal if you just go with the first lender you see. Just because you have bad credit doesn't mean you don't have the power to walk away and look somewhere else.
Do: Be Financially Smart
When you do find a lender, you need to shop reasonably. The reason you're getting a used car with bad credit is because you took a big financial hit. Whether it was your fault or due to forces out of your control (chances are), you still don't have the finances or credit to spend big. It might be tempting to stretch your auto loan over five or six years, but the amount you will pay in interest (especially because of your bad credit) will be astronomical by the end of the term. If you can, grab one for four years and get it as paid off as soon as possible.
Don't: Be Irresponsible with your Loan
Being irresponsible with your loan is a surefire way to get your car taken away from you, and flush your credit score down the toilet. Remember, a car is much easier to repossess than a house or other type of asset. Buy here, pay here dealerships in particular will take your car away from you even if you miss one payment. Why? Because, they are taking a financial risk when dealing with bad credit consumers, and they need to cover themselves somehow. While it might be harder for other lenders to get your car repossessed it's still possible.
Plus, failure to keep up with your monthly payments will tank your already struggling credit score. Not only that, you'll lose out on a great opportunity to build your credit score back up since your payments are reported to the credit bureaus.
When it comes down to it, looking for a car loan with bad credit is all about thinking before you act, and making sure your decisions are smart. It might be an intimidating or even an embarrassing process for some, but as long as you're careful and plan ahead you'll be just fine.