How to Spot a Reliable Used Car For Under $5K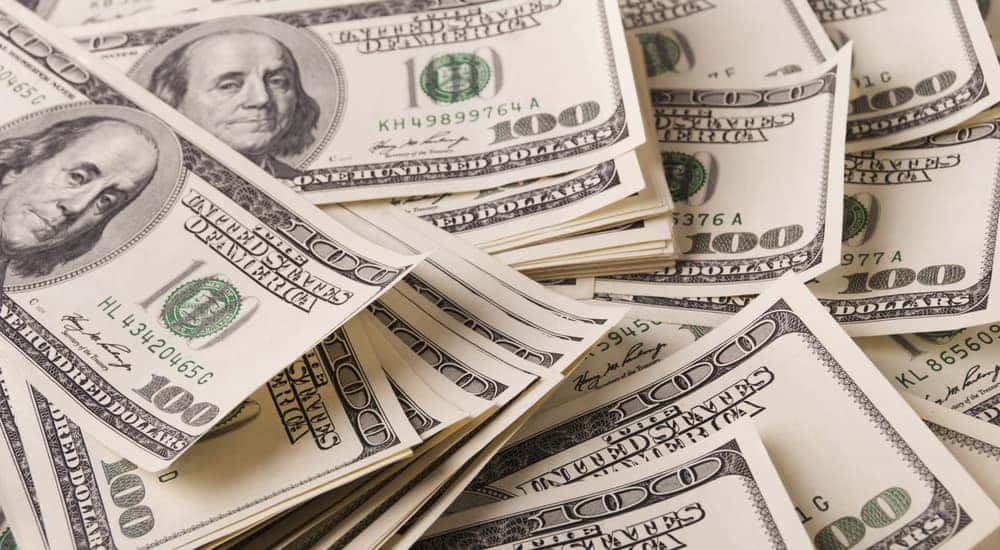 Opting to purchase a used car can be one the best decisions you will ever make. In Cincinnati, used cars for sale are everywhere, with dealerships on every corner promising the best vehicles, at the best prices. Not only can this be confusing for car buyers, it can lead to poor buying decisions that will inevitably lead to dreaded buyer's remorse. If you need to purchase a used car, especially one on a budget, knowing how to spot a good quality car over a lemon, can end up saving you thousands of dollars down the road. Before you head down to whichever dealership has the most impressive display of balloons and inflated pumpkins, check out our guide for finding a reliable used car for under $5,000.
Yes, It's Possible
In the used car marketplace, it seems that the cheaper a car is, the more likely a potential buyer is going to dismiss it as bad quality. For the most part, a low sticker price does not immediately translate to low quality, and it is very possible to find a great used car for under the $5,000 price point. The best way to navigate your journey to purchasing a cheap used car without buying a piece of junk, is to do so with a discerning eye.
Check out this helpful and handy guide to finding a reliable car on the cheap, without having to worry about whether it will still turn over the morning after you bring it home. Let's face it, there is nothing worse than slowly realizing you were ripped off, taken advantage of, and essentially robbed of your hard earned money. These simple steps will help you choose a great used car for under $5,000.
Find a Good Dealership: As we said before, finding a good used car dealership can mean the difference between driving a great car, and having to tow it to the junkyard after you buy it. A reputable dealership that sells quality used cars might not be easy to spot off the street, so you may need to put in a little bit of legwork. Along with talking to friends and family who have purchased their vehicle from a used car dealership you are considering, reading online reviews is the best way to find out if a dealership is a good one. Poorly reviewed used car lots, or dealerships without any online reviews, are probably best to skip over. Any reputable dealership will have at least a handful of positive recent reviews posted online from past customers. Rather than pay too much attention to the few bad reviews you might still come across, take a look at the overall picture. If the average satisfaction rating of a dealership is in the mid to high 90s, even with a few negative customer reviews, then it is likely a safe bet. Whatever you do, don't leave where you buy your cheap used car up to chance. Spend a small amount of time doing research, and it will definitely pay off in a big way.
Research Before You Buy: Finding a car for under $5,000 is awesome, especially if the vehicle looks in good shape and drives well. Before you actually sign on the dotted line and hand over your cash, head back online to research the exact make and model of the car in question. A certain nameplate may be well known for its reliability, but the particular model year in question may have experienced poor reliability ratings. The more you know about the year, make, and model of the car you want to buy used, the better off you will be. Finding a car that was awarded for its reliability, will help ensure that your money is well protected. On the other hand, finding out that an otherwise good quality used car performed badly on dependability tests, is most likely not a good choice. Leaving this important decision up to chance is never a good idea, even if it is only a few thousand dollars.
Take it For a Test Drive: While this one may seem obvious, some overzealous car shoppers are being talked into a vehicle purchase without a test drive. If you don't know a lot about cars, bring someone with you who does. Turn off the radio, limit conversation, and pay close attention to any unusual sounds. If the car is pulling in one direction, it likely will need an alignment which can cost a few hundred dollars. If the brake pads are thumping or make a grinding noise when you apply them, new brakes are probably in order. Know what each of these may cost, and include it in your budget. Finding a reliable used car for under $5,000 is possible, but you may need to have some money set aside to bring the vehicle up to speed after you buy it. Having a person with you who has better insight into this area is your best bet for protecting your investment and making sure the car you buy will last.
Find Your Used Car at McCluskey Automotive
McCluskey Automotive in Cincinnati is the number one choice for used car buyers on a budget. Not only do they have a great inventory of high quality used cars, but a large selection of vehicles for under $5,000. McCluskey is a name that has been trusted in the tri-state area for decades, and is certainly a name you can trust for your cheap used car purchase. McCluskey Automotive has a long standing reputation for long-lasting used cars, and an outstanding track record of the highest possible customer service and satisfaction. If you need a cheap used car, but don't want to have to find another one just a few months later, be sure to give McCluskey a call.
Reliability and a low sticker price can go well together, especially if you know where to look, what dealership to buy from, and what car to take home. No one knows this information off the top of their head, so be sure to put in the time it takes to protect yourself and your money. You won't regret it