Four Steps to Successfully Buying a Used Car with Bad Credit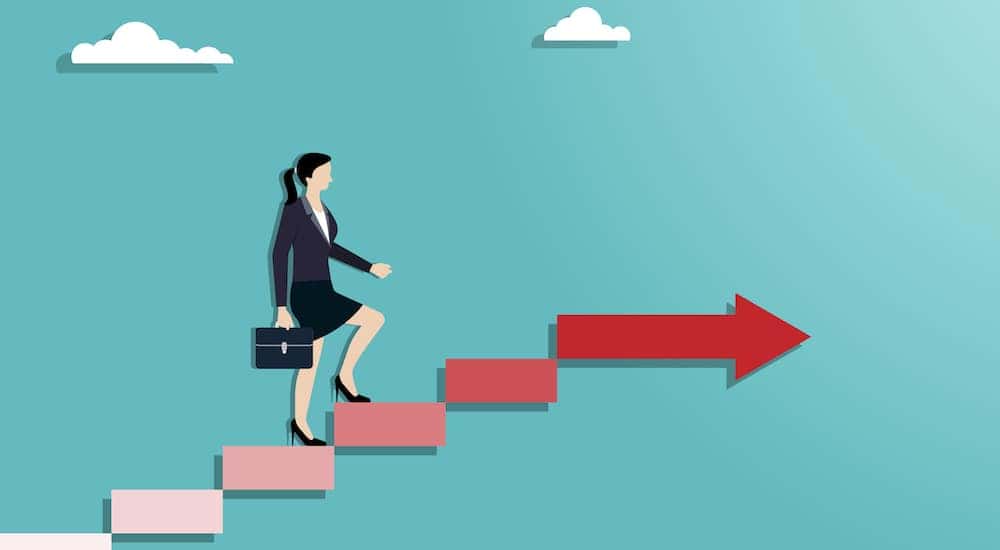 Pursuing used cars is an excellent decision for any type of car buyer, although these vehicles should be especially alluring to those with a smaller budget. However, there still might be a situation where even these types of cars are unaffordable. In this scenario, you'll require some type of financing before you begin shopping for used cars.
Well, if you've found that your credit score is mediocre or just plain bad, you might want to refer to our tips. Below, we've outlined the steps you should take as you look to purchase a used vehicle despite having poor credit. This advice won't only improve the buying process, but it could also save you some money in the long run…
Step #1: Understand Your Credit
Some dealerships will happily provide their customers with some line of credit, but these prospective buyers have to remember that this strategy is more advantageous for the car seller. After all, these dealerships usually accompany pricey interest rates to any of their loans, which ultimately leads to significantly more money in their pocket. The interest rates are intended to offset the risks of selling a car to an individual with poor credit, although that doesn't mean that dealerships will solely pursue these customers. Rather, they'll happily provide any prospective buyer with this offer, even if the buyer's credit score is tolerable. In this scenario, the buyer is more likely to find a better financing agreement from a bank.
You don't want to find yourself in this situation. You may assume that you have a struggling credit score, but that might not be the case. You can rely on a number of online resources to determine your actual rating, and this should provide clarity on whether you'll even need to pursue one of these lines of credit from the dealership.
You shouldn't just have a grasp of your credit score. Before you're about to put pen to paper, assure that you fully comprehend the contract that you're about to sign. While many dealerships are reputable, you still might uncover some unanticipated fees or charges. While some of these payments are unavoidable, there's a good chance that most of them are actually unnecessary.
Step #2: Improve Your Credit Score
There are quick and easy ways that consumers can see a tangible improvement in their credit score. While these upticks are minimal, they could still be enough to convince a bank or credit union to provide you with that necessary loan. For starters, paying your bills in a timely manner will always have positive effects on your rating, and you can even refer to the recent growths in your score as you're trying to secure credit from a bank.
You may even notice some discrepancies in the report. An individual's credit score is incredibly important, but unfortunately, mistakes can still be made. If you have an issue with any details of your score, you should report it immediately. Give yourself about a month to resolve the issue, and then visit a bank or credit union with your new and improved credit score.
Step #3: Find a Dealership
If your credit score is in real trouble, you may have difficulties securing credit from a bank or credit union. In this scenario, you're better off pursuing a loan from an actual dealership. Unfortunately, this is easier said than done. Few dealerships actually offer these types of advantages, and even then, it can be relatively difficult to qualify for any applicable program.
Of course, if you do enough digging, you'll surely be able to find at least one local dealership that's willing to work with you. Often times, these businesses are categorized as "buy here-pay here" dealerships, but because of the (unfair) negative stigma that accompanies this industry, many dealerships prefer to ignore that terminology. Instead, you'll be looking for a dealership that offers "financing" on their range of vehicles.
If you'd prefer to avoid this option, you could always pursue a nonprofit agency that provides low-income individuals with the chance to secure a line of credit. These programs' accompanying interest rates aren't nearly as high as those from a dealership, providing a bit of financial incentive for opting for this route.
Step #4: Determine Your Budget
Once you've found a dealership, the salesperson will presumably try to sell you a vehicle as soon as possible. However, considering your financial limitations, it's a better idea to be patient. There are two major advantages to taking your time during the buying process. For starters, if you extend your search, you might be able to find a more alluring deal elsewhere. It's important to view the entire deal as one whole entity, and consider your monthly payments before making a deal.
The second major advantage builds off of that. By giving yourself that extra bit of time, you can assure that you can actually afford the vehicle (and any accompanying interest fees). If you ultimately find that the deal is unaffordable, you can back out before you've made a commitment. However, if you sign the papers, you'll likely find yourself in financial turmoil soon after.
Speaking of making your monthly payment, dealerships may try to push for a longer contract. This will predictably lead to lower monthly payments, but it also means that you'll be dishing out more money in the long run. Assuming it fits within your budget, it's a better idea to opt for a shorter deal that includes higher monthly payments. When all is said and done, this will save you a chunk of money.
Fortunately, regardless of your credit score, you'll presumably find a dealership that's willing to figure out a fair and logical payment plan. Those living in the Cincinnati, Ohio area simply have to visit McCluskey Chevrolet, as the dealership's financing department is willing to work with each of their customers in pursuit of a realistic payment plan. Instead of trying to manipulate and take advantage of their customers, McCluskey is focused on helping those individuals secure a used car. A simple trip to the dealership will initiate the car-buying process, and you could start driving your used car sooner than later!