Used Cars
Some consumers seemingly focus in on new car options and fail to see how the used alternatives can benefit them. There are a variety of reasons that confirm why these individuals should be opting for a pre-owned vehicle over a new vehicle. Besides the obvious financial advantages, there are a number of additional reasons why prospective buyers should be eyeing used cars. Plus, if you do opt for these pre-owned offerings, you can expect a top-notch buying experience when you head into McCluskey.
 
If you're on a budget and seeking the optimal buying experience, there's no better choice than pursuing a used car from McCluskey. Continue reading to find out why!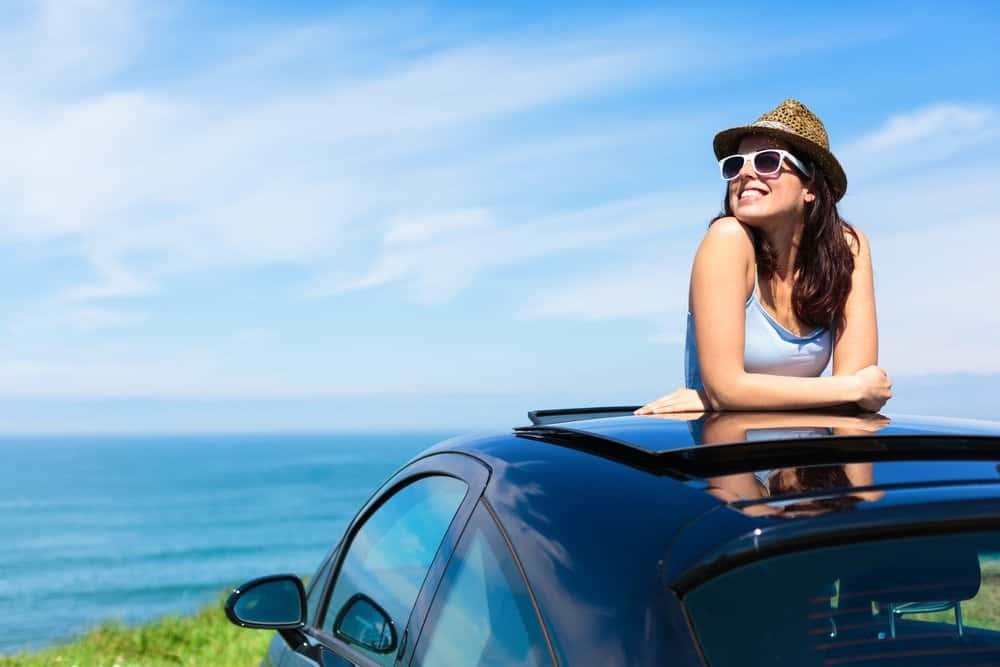 Why Used Cars?
Everyone dreams of driving around town in their brand-new vehicle. However, there are a variety of reasons why consumers should ultimately opt for their used counterparts. There are a number of financial incentives that accompany this route, especially for those with a limited budget. Plus, considering the quality and integrity of dealerships nowadays, consumers won't have to worry about the car's reliability. Ultimately, it might be more beneficial to opt for a used Icar than a new car.
Financial Benefits
This is fairly predictable, but pursuing a used vehicle instead of a new vehicle is obviously accompanied by its fair share of financial incentives. For starters, pre-owned vehicles are naturally priced lower than their newer counterparts. Vicariously, the monthly payments, insurance payments, and interest payments will also be reduced if you pursue this route.
 
Furthermore, for those on a budget, pursuing a used vehicle might be a golden opportunity for you to acquire all of the specific amenities that you've been seeking. For instance, it may be too expensive for you to include, say, a sunroof or infotainment center into your new ride. However, if these technologies are included in a used version of your targeted vehicle, you surely won't have to pay as much.
 
Speaking of lower monthly payments, opting for a used vehicle is an excellent way to improve your struggling credit. If you find that it's particularly hard to secure financing for the car of your dreams, it's better to avoid the impending interest rates (which can occasionally approach 20-percent). Instead, by opting for a used car, you'll be more prepared to complete your transactions in a timely manner… and these payments will ultimately play a role in improving your overall credit score.
Protections
Back in the day, there was plenty of risks that accompanied pursuing a used car. For starters, these dealerships might be selling vehicles with lackluster mechanics. Customers would ultimately be stuck with a lemon, and the accompanying agreement would mean that they have few protections in this scenario. If these individuals found themselves with a doomed car, they'd have to take the financial hit and pursue a replacement. Furthermore, there weren't many resources that customers could rely on as they were gauging the value of a targeted used car. As a result, the dealerships would often be able to secure a ludicrous deal.
 
Fortunately, dealerships are now more than willing to provide their customers with some protections on their used cars. Often times, these buyers will find that their vehicle is accompanied by a dealership-issued warranty, and they may also offer free maintenance. That way, in the event that you do run into issues, you'll know that the seller has your back. Plus, consumers can use resources like Kelley Blue Book to understand how much their targeted car is going for, assuring that they would opt for a bad deal.
Inventory
Nowadays, you're likely to find a dealership stocked with a number of new and used cars. However, you'll ultimately have more options when you pursue a pre-owned vehicle instead of a brand-new ride. We already addressed the financial advantages that accompany this route, and we noted that customers could have the opportunity to opt for the vehicle of their dreams (albeit with several thousand miles on the odometer).
 
However, there are now dealerships that focus solely on used cars, and their vast inventory means you'll surely find the proper fit sitting on their lot. Some consumers may assume that they're maximizing their options by pursuing a new vehicle. However, you'll surely have plenty of choices if you ultimately decide to opt for a pre-owned ride.
Why McCluskey
Now that you've determined that a used car is the best route, it's time to start shopping. Well, if you live in the Cincinnati, Ohio area, you can't make a better choice than McCluskey! The dealership doesn't only provide some of the best prices in the area. They also offer an array of additional services that will positively influence the entire car-buying experience. That way, you can rely on McCluskey prior to and following your inevitable car purchase.
 
Services
Customers don't solely have to rely on McCluskey for their car purchase. Rather, the dealership provides these prospective buyers with a variety of additional reasons for why they should be opting for their services. For starters, McCluskey is willing to provide financing to their customers, providing a rare opportunity for those with poor credit scores. In this scenario, you can avoid the hassle that accompanies pursuing financing via a credit union or bank.
 
The dealership also offers a service department, meaning you won't have to rely on an untrustworthy mechanic as you're looking to repair your ride. Instead, you can depend on McCluskey's staff of expert technicians to fix up any issue you may have come across.
 
Convenience
We understand how irritating the entire car-buying process can be. Fortunately, McCluskey provides their customers with an array of convenience factors that will surely improve the entire endeavor. For starters, the premises are extremely easy to find. Located right off I-71, prospective buyers won't have to drive around aimlessly searching for the dealership.
 
Furthermore, McCluskey's flexible hours means you'll never have to switch around your schedule if you're attempting to shop for a car. The sales department is open seven days a week starting at 9 am (10 am on Sundays). The service department is also open every day, and they even open at 7:30 am on Monday through Friday. That way, you can have your vehicle fixed up before it's even time to head into work.
 
Inventory
We already noted that one of the major benefits of pursuing a used car revolves around your ability to choose from a vast inventory. Well, that will be more than possible when it comes to McCluskey, as the dealership is stocked with new and used cars. Specifically, the business is currently housing more than 500 used cars, which should provide you with more than enough options are you're searching around for a new ride. The dealership also had more than 750 new vehicles, so there's no denying that your options aren't limited.
 
So what are you waiting for? We already addressed the convenient hours and location of the dealership, so you shouldn't have any qualms about visiting their premises. Plus, considering their helpful sales and finance team, it shouldn't take particularly long to complete a purchase. Ultimately, you'll be cruising off the car lot not regretting a single thing about your purchase.