Five Major Myths Regarding the Buy Here-Pay Here Industry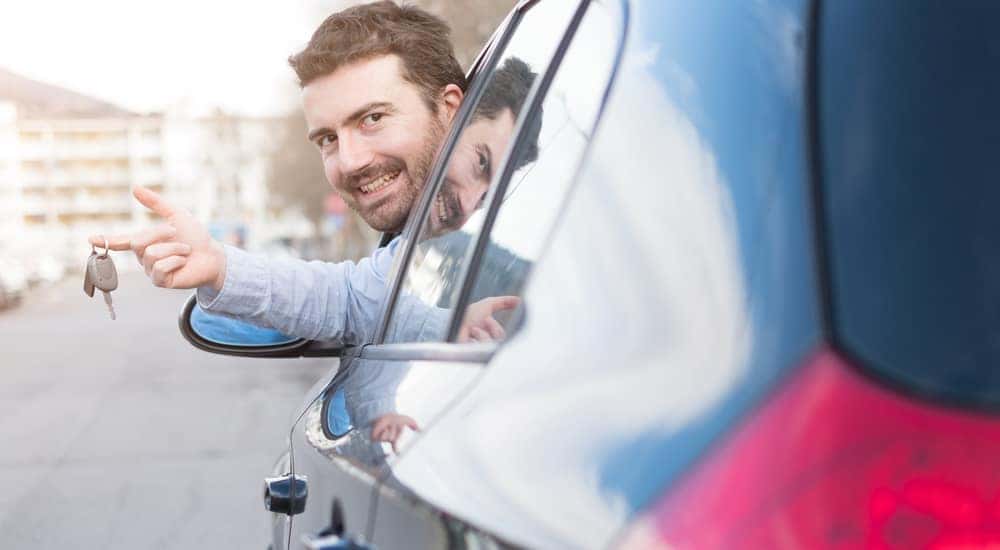 The Buy Here-Pay Here industry doesn't seem to have the best reputation, and that could be attributed to these dealerships' shady business practices back in the day. However, nowadays, these dealerships are seemingly just as reputable and trustworthy as your standard car seller. Unfortunately, this negative stigma still seems to accompany these businesses.
We've reviewed some of the major myths and misconceptions that tend to accompany the Buy Here-Pay Here industry, and we did our best to refute these misinformed notions. Continue reading below, and you'll hopefully have some clarity on the entire industry when it's time to visit a Buy Here-Pay Here dealership in Indianapolis…
Myth #1: There's No Incentive to Buy from a Buy Here-Pay Here Dealership
If you're currently struggling with bad credit, then you might find that it's particularly difficult to make a purchase. As you're shopping around for financing for your impending car purchase, you'll find that few banks or credit unions are willing to take a risk and provide you with the necessary line of credit. After all, there's got to be a good reason why your credit is in flux, and how would these dealerships truly know if you've changed your ways?
However, there is one option for these prospective car buyers: Buy Here-Pay Here dealerships. Now, you might hear that these businesses attach high-interest rates and have a quick trigger finger when it comes to repossession (which we'll get to later). While this is partly true, they're also providing a service that few businesses are willing to offer. These Buy Here-Pay Here dealerships are willing to both sell a consumer a vehicle and finance their purchase. This might truly be the only option for some individuals, making these dealerships absolutely essential.
Furthermore, another incentive for pursuing a vehicle via these Buy Here-Pay Here dealerships is the opportunity to build your credit score. Assuming you've committed to a logical and realistic monthly payment plan, you'll presumably have zero issues completing your monthly payments in a timely manner. By successfully making these payments, you'll find that your credit score slowly builds over time. Eventually, you'll be able to secure more advantageous financing from a credit union or bank.
Myth #2: Dealerships Aren't Looking out for Consumers Best Interests
Similar to any business, a Buy Here-Pay Here dealership obviously has their own best interests in mind. As a result, you'll find that these dealerships may be rather strict when it comes to the financing and subsequent payment process. However, you'll have to remember that these dealerships are merely trying to protect themselves from the massive risk that they're taking.
For instance, most of these Buy Here-Pay Here dealerships attach larger-than-usual interest rates to their vehicles. This is justified due to their standard customer's poor credit standing, and this is one of the inconvenient realizations of having a bad credit score. Furthermore, these dealerships might repossess your vehicle after only one missed a payment, but this is also attributed to their customer's uneasy financial situation. Finally, some dealerships also might attach pricey missed payment fees whenever one of their customers is late, although this isn't necessarily specific to only the Buy Here-Pay Here dealership.
From an outsider's perspective, it might appear that these dealerships are only looking out for themselves. Rather, they're simply trying to protect their business from any shady customers. Ultimately, these dealerships want their customers to purchase vehicles from them, and they want these customers to continue making their monthly payments. Often times, you'll find that these businesses will work with their consumers to devise a payment plan that works for both sides. These dealerships rely on their customers successfully making any relevant payments, and that means they need to look out for the best interest of these consumers.
Myth #3: No Protections
There seems to be a major misconception that Buy Here-Pay Here dealerships tend to sell faulty, dying vehicles. Sure, some unrepeatable businesses may be trying to pull this off. However, it's more likely that you'll find similar vehicles sitting on a Buy Here-Pay Here dealership's lot as you would on a traditional dealership's lot.
Either way, there's always a risk that you might end up purchasing a used car that proves to be a lemon. Since these Buy Here-Pay Here dealerships are already providing their customers with one favor when it comes to financing, many assume that these businesses won't be willing to protect these individuals in the event of any mechanical problems. This couldn't be further from the truth. Many of these dealerships attach a trustworthy warranty to their vehicles, assuring that their customers have some type of protection in the event of unexpected mechanical problems.
Myth #4: There Are No Regulations for These Businesses
Back in the day, similar dealerships were able to operate unregulated, meaning they could practically get away with whatever strategy that wanted to implement. Nowadays, Buy Here-Pay Here dealerships are constantly being monitored, assuring that they're operating under ethical and legal means. There are both federal and state laws that regulate this industry, and these various regulations assure that the customer won't be manipulated or taken advantage of when they ultimately visit these sellers.
Myth #5: Dealerships Try to Turn Over One Individual Car Multiple Times a Year
Now, this myth is just silly and shortsighted. In the event that a Buy Here-Pay Here dealership does indeed repossess a vehicle, then yes, there's a good chance that this specific car will eventually return to the business's lot. However, these car sellers aren't actively looking to sell and subsequently repo these rides. As we mentioned previously, these dealerships rely on their customers to stay in business, and they need these individuals to successfully complete their monthly payments. While dealerships could realistically make money on down payments, constant repossession isn't a logical game plan.
If you are indeed seeking a Buy Here-Pay Here dealership in Indianapolis, there's no better option than McCluskey Auto. The business provides you with one of the most transparent buying experiences in the area, and you could soon be driving off the lot without any reservations about your recent purchase.