Find Reliable Used Cars on a Tight Budget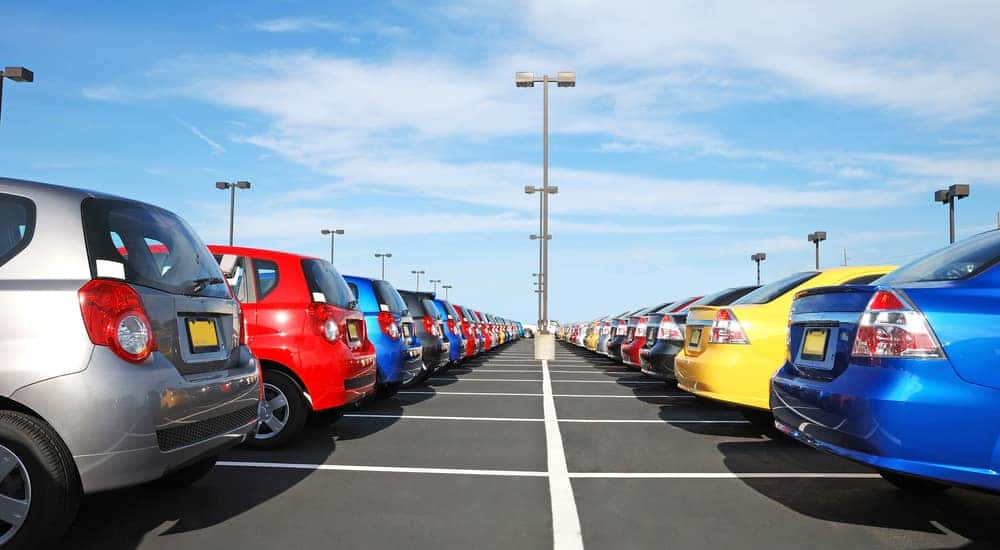 Setting a strict budget for purchasing a used car can feel limiting, especially if your budget is more restrictive than you would prefer. While you would love to buy a fully loaded brand new car straight from the manufacturer, your current financial situation does not allow for such frivolous spending. As frustrating as it may be to find a car within your budget, there is good news. There are plenty of reliable used cars available in the tri-state area, priced for any budget. Whether you are looking to spend $15,000 on a pre-owned SUV, or only a few thousand on a used car, you will be able to find the perfect vehicle to make you and your wallet happy. Stop worrying about whether or not you will find reliable and inexpensive used cars. Cincinnati is full of great options, all you have to do is look.
How to Find a Reliable Used Car on a Tight Budget
As you embark on your used car buying journey, it is important to approach it in a way that allows for excitement, as well as hesitation. Even if you plan on spending only a few thousand dollars, regretting your used car purchase is not something you will want to experience. Follow this easy guide to finding a reliable used car for less, and unlock dozens of vehicle options that you will be excited to choose from.
Step One: Settle on a realistic budget. If you are paying for your car in cash up front, then you likely already have a solid number in mind. Obviously, you won't have as much wiggle room in price negotiations, so keep this in mind when you actually sit down with a salesman at a dealership. If you plan to finance your used car, it is just as important to set a realistic budget. Just because a financial institution has approved you for a $20,000 car loan, doesn't mean you should buy a used car for that same amount. Take a look at your current monthly income, how much you spend on bills and other necessary expenses, and settle on a number you are confident you can pay back. Take interest rates into account, as well as any cash you have saved for a down payment. While a $300 per month car payment may seem doable in the moment, in a year from now your financial situation can be completely opposite from what it is now. When deciding on a final budget number, it is imperative that you take all of these things into consideration, and land on an amount you are overly comfortable with paying back.
Step Two: Find a reputable dealership. There are a ton of used car lots out there in the Queen City, with many of them making promises of incredible deals and in-house financing. While we would love to think that every used car lot in the tri-state area is working for the good of its customers, it is important that you proceed with caution before choosing one to buy a used car from. Used car dealerships are notorious for poor sales tactics, and have an unfortunately bad reputation due to a few bad apples in the bunch. While this may be true, it should not stop you from buying your next pre-owned car from a used car dealer, but rather it should urge you to exercise caution before signing any final paperwork. Opting for a used car dealer that is affiliated with a trusted name, or that has been in business for several decades, is a great place to start.
Step Three: Research and test drive used vehicles. Once you find a dealership that you are comfortable with using for your pre-owned car purchase, head down to the location and begin test driving different cars that are within your budget. This is one of the most exciting steps to buying a used car, but it is important not to get overly excited and make a trigger-happy decision. Instead of spending a few hours one afternoon before buying a used car, take several days to get a taste for what your options are. If you test drive a car that is within your budget and that you are particularly fond of, head online and research the make and model of the vehicle. Look for long term dependability ratings, cost of ownership information, and its true market value. If everything looks good in terms of quality and dependability, then it might be time to move onto the next step in the process.
Step Four: Negotiate with the dealership. More and more car dealerships are getting rid of the negotiation process altogether, but there are still some locations that will haggle with you to help settle on a price both parties are happy with. If you are paying for your used car in cash, then you likely have very little wiggle room to work with. If the car you found features a sticker price outside of your cash limit, be up front with the dealership and ask if they would be willing to work with you. A lot of times used car dealers prefer cash offers, so you might be able to get a decent discount depending on how close your limit and the asking price are from one another. If you are financing your used car, then negotiate away! Used car dealerships are often eager to keep inventory moving through, so they can make room for newer options that are coming in. Be respectful during this process, and hold your ground – but don't be greedy. Don't expect a used car dealer to give you a ridiculous deal on a car that is obviously below market value, but do expect a fair price for the used vehicle you want to purchase. Once you land on a number you are both happy with, shake on it and head home in your new-to-you car, truck, or SUV.
Trust the Name Cincinnati Residents Have Always Counted On
McCluskey Automotive is a name that Cincinnati area residents have come to recognize, respect, and appreciate. The McCluskey Automotive family has been providing Cincinnati with high quality and dependable used cars, trucks, and SUVs for decades, and they are the most trusted name for buying used cars in the entire tri-state area. With plenty of models featured for well under $10,000 and even options under $5,000 – McCluskey Automotive is the only stop you will have to make on your journey to finding a great pre-owned vehicle.