Exploring The Most Reliable Used Trucks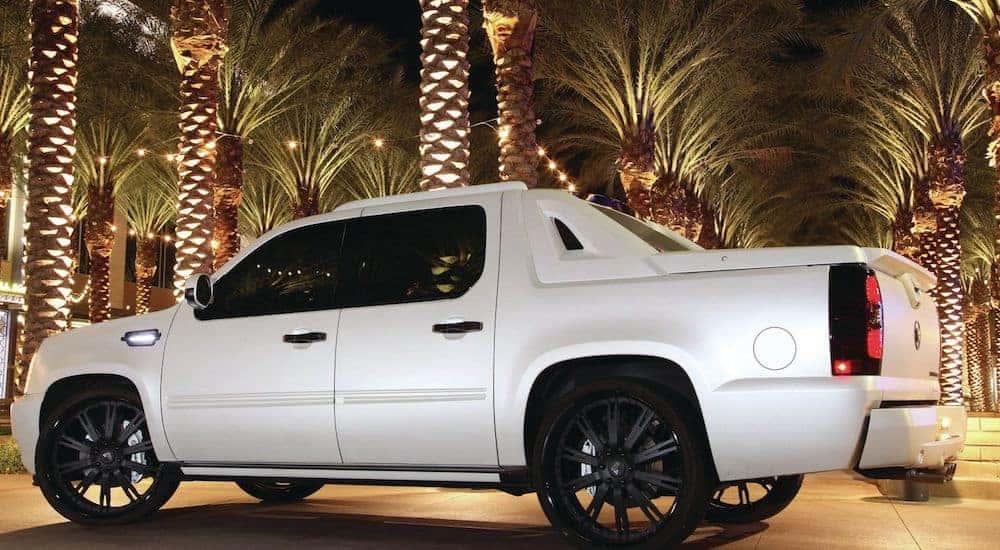 When consumers envision their next used vehicle, they're probably picturing a beat-up ride that's on its final leg. Well, that really doesn't need to be the case. Nowadays, consumers have a number of options at their disposal as they're shopping for a pre-owned vehicle, including used pickup trucks. These can be especially clever targets. Not only will customers get a considerable discount on these used variations, but they'll also prove to be perfectly capable at any time of year. You often won't have this luxury when it comes to a typical used car.
Below, we've explored some of the most reliable used trucks in the entire industry. This is an important attribute, as drivers want a vehicle that they can use for several years. If you're in the market for used trucks for sale in Cincinnati, see which targets you should be pursuing…
2009-2011 Cadillac Escalade EXT
This vehicle is both affordable and reliable, a pair of attributes that should be especially important to those seeking a brand-new pickup truck. In fact, both the 2009 and 2011 models of the Cadillac Escalade EXT earned the highest possible dependability rating from J.D. Power & Associates, confirming why customers can rely on used versions of the nameplate.
However, there a number of additional reasons why consumers should be enticed by this particular vehicle. For starters, the truck is surprisingly roomy, meaning owners will never have any issues relying on the vehicle as a standard commuter. If you're required to drive your children to school, you certainly won't hear them complaining as they're traveling in the Escalade EXT. Furthermore, the vehicle is incredibly powerful, and this is confirmed in the truck's excellent 7,600-pound towing capacity. To put it over the top, the vehicle includes a number of leather and wood surfaces, adding an air of opulence to the ride.
Dodge Dakota
This now-retired pickup truck might not resonate with prospective buyers. However, for those seeking an affordable pickup truck, this is a perfectly logical target, especially if you can get your hands on a 2010 model. While the vehicle has seen a few recalls (which were mostly directed towards the powertrain and airbags), the vehicle has also earned a five-star dependability rating from J.D. Power & Associates. You can't do any better than that.
While the vehicle isn't necessarily striking when it comes to both the interior and exterior, it's still a perfectly logical choice, especially if you're seeking a work truck. The standard V6 engine manages to pump out a whole lot of power, and that predictably improves the overall towing capacity. Customers could alternatively seek a Dodge Dakota that's equipped with a V8 engine, which boosts those performance specs to a whole new level.
Ford F-150
You'll always see this specific vehicle mentioned on these types of lists, but for very good reason. After all, the nameplate has seen few recalls, and those primarily focused on trucks that operated on liquid propane (which you presumably won't be pursuing, anyway). The vehicle has previously earned a perfect reliability score from J.D. Power & Associates, and this sentiment applies to most of the recent model years.
The vehicle has been lauded for its surprisingly smooth and enjoyable driving experience, as well as the number of interior amenities. Ultimately, customers will be hard-pressed to find a more comfortable ride, especially on the used market. The engine isn't necessarily anything to write home about, and this leads to reduced towing specs. Fuel efficiency numbers are also uninspiring, but these aren't big enough reasons to not pursue this specific model.
Ford Ranger
Recently, Ford has been known for their innovations in the pickup segment, and that's why it shouldn't be all that surprising that another one of their pickup models has earned a spot on this list. Both the 2009 and 2010 models earned the five-star reliability score from J.D. Power & Associates, which is clearly the benchmark when it comes to that attribute. However, similar to the other vehicles on this list, the nameplate also provides drivers with a number of notable amenities, as well.
The V6 engine, which is accompanied by either a manual or automatic transmission, is plenty powerful, and that muscle shouldn't be completely compromised due to time. While the interior leaves a bit to be desired, there are still enough comfort amenities to keep every occupant happy.
GMC Sierra 1500
This nameplate was always one of the most popular pickup offerings in the entire industry, especially during the early 2010s. This was because the vehicle included all of the main amenities a customer could possibly want from a new ride, including a powerful engine, a classy and comfortable cabin, and an array of safety functions. Predictably, the vehicle has also been commended by J.D. Power & Associates for its reliability (perfect score), which only emphasizes why you should be eyeing this specific model.
Honda Ridgeline
Compact trucks aren't always the best choice for those seeking a used pickup, but the Honda Ridgeline is certainly an exception to this sentiment. The vehicle hasn't only earned perfect ratings from J.D. Power & Associates, but it's also been commended for a variety of additional attributes. This includes a spacious, comfortable interior, as well as an abundance of cargo space. While the vehicle may not be the most desirable option, there's no denying that it's practical, making it a perfectly logical target for those seeking a used pickup.
Now that you have a list of logical targets, it's time to start shopping! Well, if you're in the market for used trucks for sale in Cincinnati, you couldn't do much better than McCluskey Auto! The dealership is stocked with a number of used trucks, meaning you certainly won't be limited to which vehicles you can pursue. Furthermore, the dealership provides customers with a number of services, meaning you can rely on McCluskey before and after making your purchase. So what are you waiting for? Head out to the dealership today!