Buy Used with Confidence at McCluskey Automotive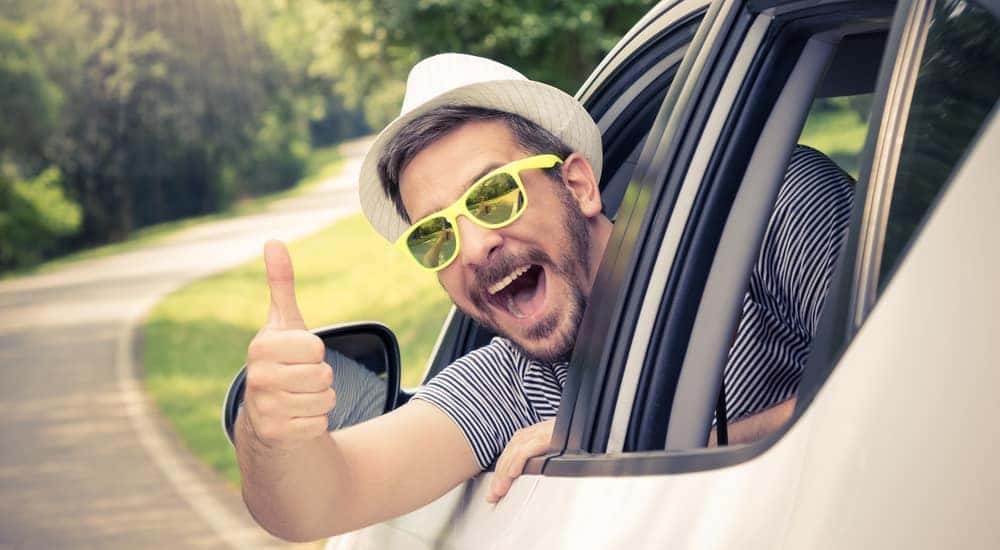 Buying a used car is a funny thing – it seems like it should be so straightforward and easy, but when it comes time for most people to make a used-car purchase, they are usually surprised by the level of confusion and the number of questions they have. Of course, if you're working with a friendly, reputable dealer like McCluskey to shop for used cars in Cincinnati, then you have nothing to worry about – our helpful sales team is here to answer any questions you may have. But no matter how much we reassure you that there is no such thing as a stupid question, we know that it can be embarrassing or scary to make such a big purchase when you're feeling unsure of yourself. So we've compiled a list of general things you should know before you head to any dealership to shop for a used car, just to give you a little head start and a boost of extra confidence as you get your used car shopping underway.
What's the Difference Between Pre-Owned and Certified Pre-Owned?
This is one of the most common questions used car shoppers have, so don't be worried if you have no idea what the difference is yourself. It's actually pretty straightforward, since pre-owned is just a standard used car, while Certified Pre-Owned means the car has been put through a more a rigorous inspection and is under an extended warranty, usually from the original manufacturer.  Additionally, a certified pre-owned car typically has under 80,000 miles on it, whereas a used car can have an unlimited numbers of miles.
However, all of the extra inspections and extended warranties don't come free – if you buy a certified pre-owned car, you can generally expect to pay more for that peace of mind. In fact, according to Autotrader, a certified pre-owned car often costs as much as 20 percent more than a non-certified car. If you're having a hard time deciding if a certified pre-owned car is worth the money, take the time to sit down with a salesperson and ask what type of inspection their regular used cars have gone through and what the warranty is on them – you might be surprised to learn that some dealerships offer warranties and perks even on non-certified used cars, so it's certainly worth asking. A simple chat with your salesperson should clear up any issues you have when it comes time to decide if a certified pre-owned car is worth it to you
Talk to Me About Financing My Used Car
In a perfect world, we would all walk around paying cash in full for all of our purchases, right? Well, unfortunately, we all know that usually that's not how it goes when you're buying a used car – in fact, according to the Federal Reserve Bank of New York, "a record 107 million Americans have auto loan debt…that's about 43% of the entire adult population in the US." So chances are, you're going to finance your used car purchase – and that's just fine… if you do it right.
First things first – you need to know how much you can reasonably afford to spend on a car…not just monthly, but in full. Sure, you don't need to have that full amount right now (that's the point of the loan, right?), but you do need to be sure you aren't financing more car than you can actually afford to pay off. So look at your budget and set a realistic expectation for how much you can spend. Be sure your credit is in good standing, or be prepared to have to pay higher interest rates if your credit is poor – although we really encourage you to not continue to add to your debt if you are already struggling to meet your other financial obligations. Unless you desperately need a car, wait until your credit is at least average to take on an additional loan.
Either way, if you're going to finance your used car you need to talk to your bank, credit union or another financial institution about getting a loan. You should be able to get one with pretty good interest rates if your credit is above average, but if you're currently struggling with bad or no credit, you might be faced with really high interest rates or even outright rejection since traditional lenders may be worried about the risk of financing your loan. If that happens, you can always talk to your dealership – but only if your dealership is reputable. Let's be honest, not all car dealers are out to help you and there's no better time to take advantage of someone than when they are desperate for a loan. So take your time and do some research – car dealerships like McCluskey have plenty of positive reviews and you are even welcome to chat with our expert finance team to figure out what your best financing options would be. We want you to be a customer long after you overcome your bad credit, so we'll work with you to help get you favorable loan that you can actually pay on-time, each month to begin to repair your credit.
What are Some Additional Tips I Should Know Before Buying Used?
Have you heard of Carfax? If there's one thing you absolutely want to check out before you buy your used car, it's the vehicle's Carfax report – in fact, your dealership should provide you a Carfax report for free. Why is the Carfax so important when you buy used? Because by using the car's unique VIN number, the Carfax report tells a host of important information such as if the car has ever been in any major accidents, how many previous it's had and if the car has suffered structural damage. The Carfax report tells you the history of your used car and it's one of the most useful pieces of information to review before making the decision to buy your car.
Our final tip: don't ever be afraid to ask questions. If you feel uncomfortable or intimidated by the dealership or the sales team, then you're at the wrong dealership. Visit McCluskey Automotive let us help get you into a new car and answer any questions you may have along the way.