Buy a Used Car TODAY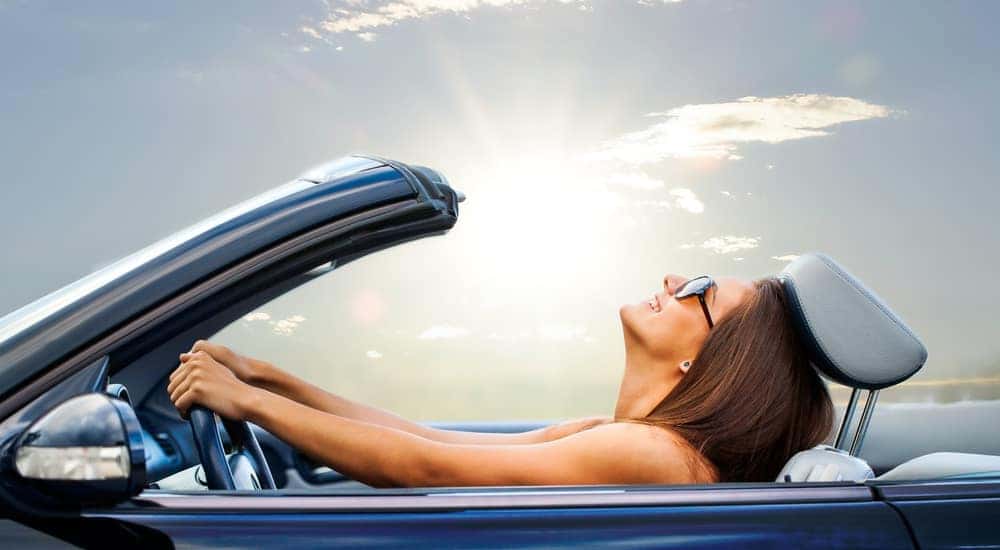 Buying a car is an undeniably exciting time in a person's life, regardless of whether they are purchasing a brand new vehicle, or a used car. Despite this fact, it is also true that used car buyers have been looked down on in the past by their new car buying counterparts. As petty and ridiculous as this notion may seem, we are happy to report that current trends in car buying seem to suggest that it has all but disappeared. More and more shoppers are leaning toward the pre-owned car market, saving money and getting much more vehicle for the price. Buyers with excellent credit are reaching for used cars just as often as those with poor credit scores, proving that what was once new, can be made new again. With so many available used cars, Cincinnati area residents have no shortage of options to choose from, even with the uptick in used car purchases happening across the nation.
5 Reasons to Buy a Used Car NOW
The year is quickly coming to a close, and consumers are looking to get great deals on cars, trucks, and SUVs before the ball drops at midnight on New Year's Eve. Traditionally, car shoppers scoured local dealerships for great deals on new vehicles in the final quarter of the year, but this year has proven to be different than the past for a few reasons. Take a look at why buying used now makes the most sense for your wallet, and for your list of desired in-vehicle amenities.
Influx of Used Car Availability: Vehicle leases in the United States reached an all-time high in 2014, most of which were two and three year agreements. If you do the math, that means more leased vehicles will be returned back to dealerships across the nation this year and next than ever before. In fact, an estimated 800,000 extra used cars are expected to hit the market between now and the end of 2017, a staggering number that was reported by the National Automotive Dealers Association.
Low Cost: The renowned organization also reports that the average price of used cars will fall 2.5% each year, for the next three years. The report indicates that if this trend continues as expected, used car prices will soon be at their lowest point since 2010. If you are weighing your options between buying new and purchasing a quality pre-owned vehicle, you will want to take this market trend into serious consideration prior to making a final decision. The simple principle of supply and demand is at work in the used car industry, and should be taken full advantage of before used car prices begin to once again increase.
Newer Used Cars Available: Used cars are not what they used to be. Thanks to the growing popularity of new vehicle leases, a good majority of used cars available for purchase are less than three years old. In fact, Edmunds.com reports that more than 54% of used cars sold in 2015 were less than three model years old, and expects that number to increase substantially by the end of 2017.
Better Chance of Negotiating a Deal: Aside from the fact that used cars are currently listed at an all-time low, dealerships are more likely to negotiate a lower price due to increased inventory. Every day that a vehicle sits on a dealer lot, it costs the dealership money. The sooner that a used car can be sold, the better. While you shouldn't expect the dealer to give away a used car for pennies on the dollar, you can expect to leverage the current market conditions and negotiate a better deal on your used car.
More Options: One of the biggest complaints of car shoppers who turn their noses down at used car buying, is the perceived poor selection of vehicle options. New car buyers can pick and choose what they want included on their vehicles, and even order them straight from the manufacturer to ensure exact amenities and features. While this is not the case with buying a used car or SUV, buyers will find more options than ever before in terms of makes, models, trim levels, and included features. With so many newer used cars poised to hit dealer lots in the coming months, used car shoppers can find more of what they want, for much less than buying new.
Buying Used in the Busy Season
Car shopping has become a bit of game in terms of when to buy, where to buy, and how to buy. While choosing a reputable dealership for your used car purchase is important, it isn't the only thing you should take into consideration. Dealerships tend to offer the best publicized deals on new and used cars during the slower winter months, but making a used car purchase during the spring or summer time can prove beneficial as well.
Just as more people are heading into dealerships during the warmer months to purchase used vehicles, so are lessees coming in to return their leased cars, trucks, and SUVs. Anytime a dealer has an influx in used cars on their lot, buyers can expect to get a better deal. While these may not be widely advertised, it pays to show up and ask about current promotions and possible discounts when the snow begins to melt, and the flowers begin to bloom.
Seasons are also important to consider when buying certain types of vehicles. SUVs, for example, are in higher demand in the snowy months of winter, while convertibles will likely cost you more in the summer than they would in the colder months of the year. While buying a soft top sedan in January may not make sense to everyone, it can be the best way to get a great deal on this type of vehicle. Likewise, buying an SUV in the summer will likely cost you less than if you were to purchase one today in December.
Whichever type of vehicle you end up buying, consider the reasons why purchasing used will be the best option for many car shoppers over the next few years. Even if you can afford to purchase a brand new car, a quality pre-owned vehicle can end up saving you a ton of money, and leave you with more wiggle room in your budget for the other finer things in life.