Bad Credit? Understand Two Top Car Buying Options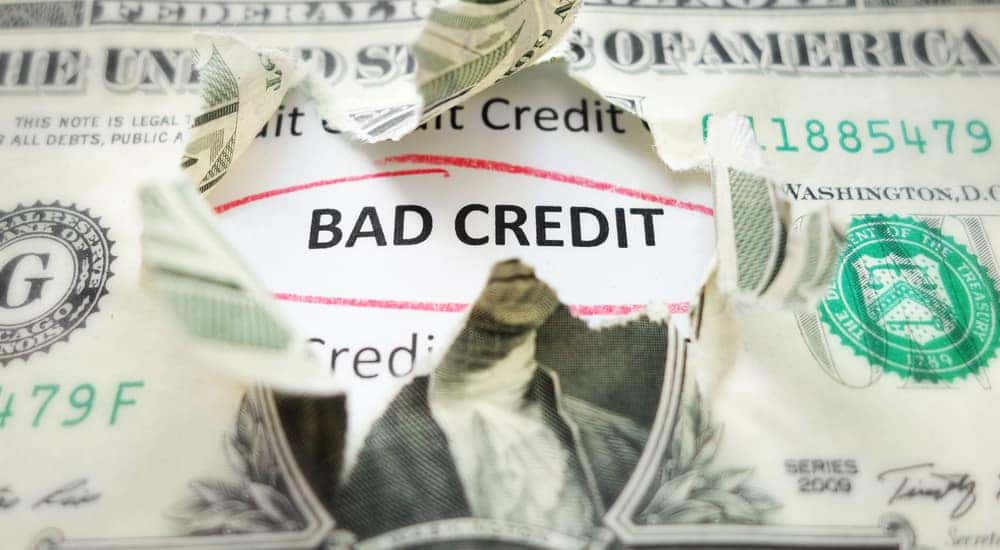 When you first realize that you have done lasting damage to your credit, the gut-wrenching truth can consume you whole, if you aren't careful. A good number of Americans who find themselves stuck with a bad credit score and no clue how to revive it, end up causing further damage in their attempt to settle their rising despair. Rather than establish a plan to climb out of debt and improve their plummeting credit score, these individuals carelessly go about their daily routines with the false impression that there is no hope for their situation. Poor credit and moderate debt can quickly spiral into bad credit and extreme debt, if proper steps are not taken. Skipping the gym and hitting the drive-thru a few times each week will have a lasting impact on your health, and the same principle can be applied to managing your finances. If you aren't careful and diligent about your credit score and making on-time payments for your debt, things can get out of hand rather quickly. If you find yourself trapped in a hole that is too deep to climb out of, there are steps you can take to turn things around and secure your financial future. It might surprise you to hear that one of the fastest routes to improved credit is getting a car loan with the option of buy here pay here in Dayton.
How a Bad Credit Car Loan Can Secure Your Financial Future
Hearing that buying a car with bad credit is a means to restore your credit score may seem ridiculous to you, especially if you have spent time at a dealership in recent months. More than likely, the word "NO" was uttered at a resounding rate, leaving you with a feeling of defeat and total anguish. While mainstream dealerships aren't always keen on offering bad credit car shoppers with an auto loan, there are dealers out there who want to see you succeed. One of the best ways to get that credit score heading in the right direction is by adding debt via an auto loan to your credit portfolio. It might not seem logical, but securing a loan and paying it back on time is a surefire way to take back your finances and your future.
Why Taking Out Debt Will Improve Your Credit
When you applied for your first job as a teenager or twenty-something year old, chances are you were met with resistance when potential employers realized you had no prior experience. With each ignored application, and at every rejected job interview, your frustration grew just as quickly as your unwavering resolve. How can I have experience if no one will hire me?!? This phrase has entered the mind of every newcomer to the American job force at least once, and a similar sentiment has likely run through your mind as you try desperately to restore your failing credit. How can I improve my credit score if I can't even get a car loan? As frustrating as it is to be continually turned down by salesmen with their noses stuck high in the air in judgement, there are dealerships out there who want to see you reach your future financial goals and aspirations.
Just as the teen version of yourself eventually found an employer willing to take a chance on your inexperience, so will you find a dealership willing to take a chance on your past credit indiscretions.
Your Options for Securing a Car with Bad Credit
Half the battle of buying a car with bad credit, is deciding how to approach the situation. Discover a few ways in which you are more likely to secure an automotive loan, so that buying a car with bad credit is no longer your dream – but your reality.
Option One: Find a Co-Signer – Finding a family member or close friend who trusts you, is the best case scenario for buying a car with bad credit. Before you rush down to a dealership, however, it is important you discuss your situation with the individual who agrees to co-sign your auto loan. Be upfront and honest about your financial past, and present reasons why it will be different this time around. A co-signer takes on all the responsibility in the event you default on your car loan, so they deserve to know everything about your past and present circumstances. Rather than assume they are comfortable with this responsibility, have a discussion prior to showing up inside a dealer showroom. Until the co-signer actuallysigns the final paperwork, they have the option to back out. To avoid any surprises at the dealership, remember that honesty in this case really is the best policy.
In order for a person to be accepted as a co-signer when you are buying a car with bad credit, he or she must have a good to excellent credit score themselves. Once you feel confident in your co-signer's willingness to help out, make sure he or she brings along necessary paperwork like proof of employment and residence verification.
Finding a family member or close friend to co-sign so that you are able to buy a car with bad credit, will ensure lower interest rates, and offers you a great chance to recover your bad credit score. Be careful not to finance a car that is above your pay grade, and remember that just because you are approved for it, doesn't mean you can afford it. As helpful as a car loan can be to restore your credit, it can be just as negatively impactful if you aren't able to make on-time payments. Be responsible and take this unique opportunity to turn things around, once and for all.
Option Two: Buy Here Pay Here in Dayton – If you are unable to secure a responsible party as a co-signer, you still have options. Buying a car with bad credit poses many challenges, but if you are steadfast in your commitment to improve your financial future, the process is more than worth the trouble. Buy here pay here dealerships are a great resource for credit-challenged buyers without a co-signer. This type of dealership is structured around in-house financing, meaning that the dealership is the loan provider, not a bank or other financial institution. Because buy here pay here dealerships provide the actual loan to a person buying a car with bad credit, they are able to guarantee financing for everyone who needs it. It is important to realize that buy here pay here loans carry higher interest rates, and that they are not structured the same way as traditional vehicle financing. A buy here pay here dealership works within your budget, and gives you a few vehicle options to choose from. These dealerships typically require that you make bi-monthly payments in person, and will report these payments to the proper credit reporting bureaus to ensure your efforts are rewarded.
When you seek out buy here pay here in Dayton, do your research and find a highly reputable location that other buyers have had success with. Taking this extra step will help weed out any shady operations that take advantage of people buying a car with bad credit, and will secure a more successful experience.
Regardless of whether you are able to find a co-signer, or take out a loan from a buy here pay here in Dayton, it is possible to buy a car with bad credit. McCluskey Automotive is a reliable option for credit-challenged buyers right here in Cincinnati, and is ready to set you up for success in a new-to-you car, today. Come down and find out how to get started.