Buy Here Pay Here Dayton Ohio
It is difficult to feel like you have the means to pay for that car or truck you want. Financing is always a struggle since it depends on your existing and previous financial history. Unless you can pay for the car with a cash buy, you will need to check out the different options like automotive loans and leasing. This can be a challenge if you do not have the best history. Bad credit is a common limit many people struggle with when buying a new car. If your own credit score is low, you may feel like you cannot find the right loan to afford the dream car. Thankfully, this is not the case. In fact, working with a dealership like McCluskey Auto can be easy when it comes to automotive financing. With our Buy Here, Pay Here program, you can find the right car, apply for financing, and secure your loan in one location. All it takes is some paperwork, a credit check, and some friendly help along the way.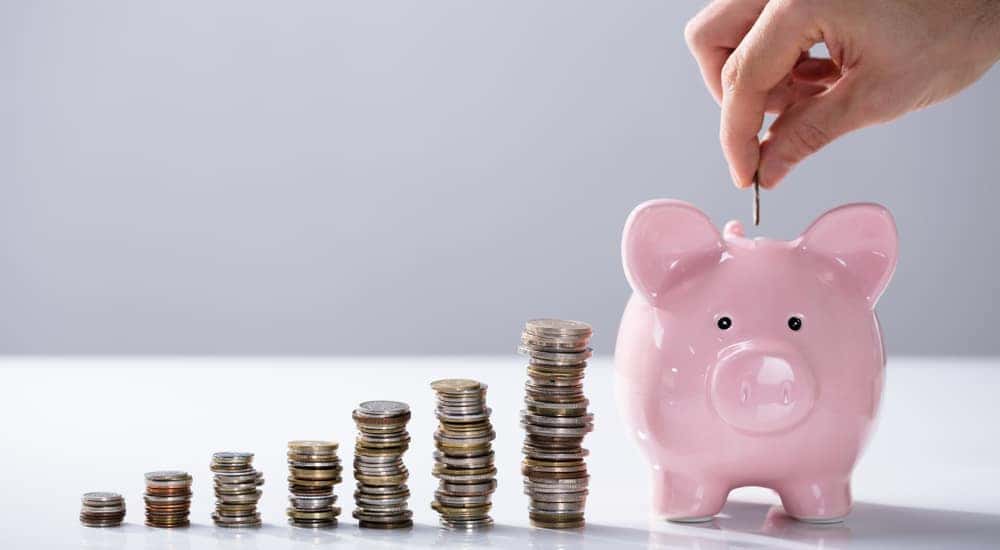 What You Need to Know About Buy Here Pay Here
Better known as In-House lending, Buy Here, Pay Here (BHPH) means that a dealership has a specific private bank that they work with to provide financing to vehicle loans. If you do not have good credit and need to purchase a car quickly, your best option may be to go to a BHPH dealership. But before you purchase with a BHPH deal, you should take a little time to do some research and find out what you can about Buy Here, Pay Here financing.
What Exactly is Buy Here, Pay Here Financing?
Buy Here, Pay Here financing here in Dayton, Ohio is a system wherein you can arrange your car loan at the car dealership where you bought your car and make payments on it there as well. In simpler terms, BHPH is a simple one-stop vehicle shopping process because the car dealership you buy your car from is also the finance company.
Approval for a car loan is almost always approved when you go for BHPH financing as loan decisions are made by the dealer, who wants to sell you a vehicle. You have very good chances of getting approval if you have an address and are employed with a steady income. However, you should bear in mind that the dealer is not granting you a loan out of the goodness of their heart – the fact is that they are likely to make as much, or more, profit on the financing they provide you with as they do on the car itself. Because you are a high-risk borrower, you will no doubt get a double-digit interest rate.
When you buy a vehicle from a BHPH dealer, you will find it helpful to find one that is close to your home or place of employment. This is because you might need to make weekly or biweekly payments in person to the dealer. While there are dealers who accept payment by mail or phone or online payments, Buy Here, Pay Here financing usually means physically bringing your payment to the dealership.
Differences Between Traditional and BHPH Dealerships
In recent years, the lines that separate a BHPH dealership and a more traditional one have become blurred. Quite a few traditional dealerships – for new and used vehicles – now offer car buyers Buy Here, Pay Here financing as an option. While you might not see "Buy Here, Pay Here" splashed around the dealership, you will likely find phrases like "We Finance," which is usually code for BHPH. If you have difficulty getting traditional financing, it is a good idea to start with a franchised dealership's used-car lot that advertises rebuilding credit or easy financing.
The bad news is that Buy Here, Pay Here financing turns the experience of shopping for a vehicle upside down. Instead of the normal process of deciding on a car and then discussing financing, a BHPH dealer will first qualify you before they determine how much they are willing to lend. Finally, they will show you the vehicles available as options, and you will probably have limited choices.
When you opt for BHPH financing, you should make sure to inquire about any late payment policy the dealership may have in place. Do they give you a grace period? If yes how long is the grace period? Also, you should always ensure that the contract clearly lists out how much time you have between missing one of the weekly or biweekly payments and having your car repossessed.
You Get Shorter Loan Terms
One of the benefits of going to a BHPH dealership is that they usually offer shorter loan terms. Why not take advantage when you are offered a short-term loan when purchasing a vehicle? As mentioned earlier, BHPH financing typically has a higher interest rate than long-term loans, and the weekly, biweekly or monthly payments that you make can be a little higher as well. However, you will save a lot of money in interest, and that definitely makes up for it. Additionally, you will own your vehicle a lot faster – in most cases, 3 to 4 years vs. 6 to 10 years – and this will help you in building your credit faster and also building equity in your vehicle faster.
Vehicle Protection Plans or Warranties
Even if you can get a sizeable loan for buying a vehicle, it is important to make sure that you carefully consider how much you actually want to spend on it. You also need to consider the upfront price as well as the fuel, insurance and maintenance costs that you will be paying for many years in the future. Fortunately, there are a number of Buy Here, Pay Here dealerships that offer vehicle protection plans or warranties, which provide the benefit of helping you reduce any unexpected out-of-pocket expenses for repair work with a deductible that is simple and inexpensive.
Benefits of Buy Here, Pay Here Financing
Some of the benefits of opting to buy a vehicle from a Buy Here, Pay Here dealership include: they provide credit-challenged borrowers an option to buy a vehicle when traditional lenders will not. When you make payments on time, it can help in repairing your credit history. However, you need to make sure that the dealership reports payment histories to the credit bureau. Because BHPH dealerships buy older cars, they will be more willing to take in your old vehicle toward the down payment on a new car that you want to purchase.
When you cannot get auto financing from a traditional lender, you have the option of going to a Buy Here, Pay Here dealership to get the car that you want. While the car options you have may be limited than with a traditional dealer, you can still buy a good car and get a great deal for financing your vehicle purchase. However, you should keep in mind that you may have better credit than you think. This is why you should go to traditional lenders, like banks, finance companies, and credit unions, before deciding on other options. When you have been denied by every one of them, it is only then that you should revert to Buy Here, Pay Here financing.