Bad Credit and No Co-Signer? You Have Options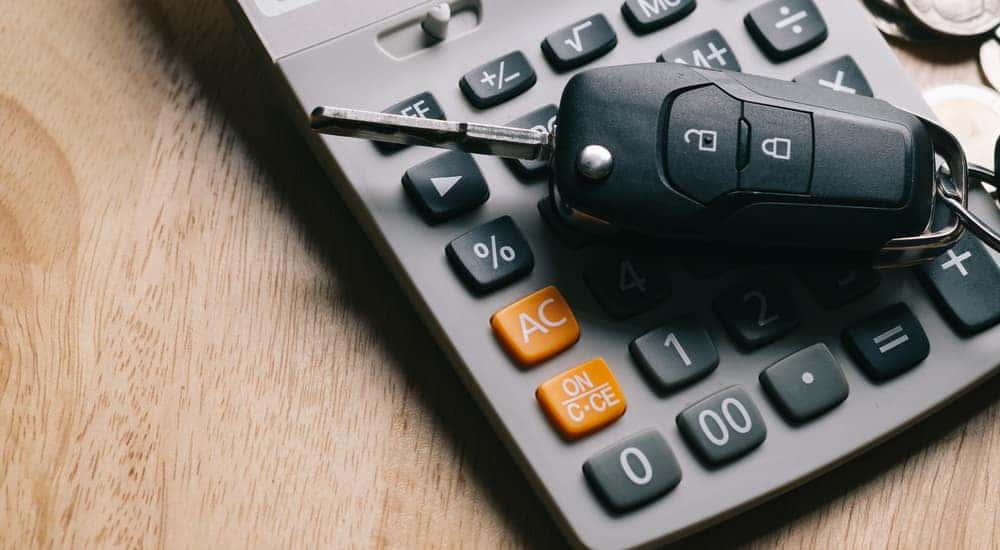 Being stuck in a cycle of debt can be one of the most frightening times in a person's life. It doesn't matter if you are eighteen years old, or eighty years old, few things are more stressful and upsetting as spiraling in a hole of debt. While your high school home economics teacher may have had the best intentions when she spent a half hour going over personal budgeting and finances one gloomy Tuesday morning, the fact of the matter is, she didn't prepare you for reality. It may not have been her job to ensure that you would always stay above the red line, but it would have certainly benefitted you and many others if more than a sliver of time was dedicated to the topic of financial responsibility. Alas, here you are – stuck under a pile of debt with seemingly no way out. You can blame your home ec teacher until your face turns blue, but the only person who is responsible for your current situation, is also the only person who can get you out of it. If you have uncontrollable debt, a bad credit score, and no one willing to help you dig out, it is important to know that you have options.
How A Car Loan Can Help
Before you throw your phone or computer across the room in frustration, let me explain. While you have likely tried and been turned away for a car loan in the past, and even as recently as yesterday, securing an automotive loan can be the best way out of a bad financial situation. While other dealerships may have laughed you off their lots, there are reputable dealerships that offer buy here pay here in Dayton loans, that can guarantee you drive home in a car today.
Exhausting Your Options Is Exhausting
Before you have arrived where you are today, and before you consider a buy here pay here loan, it is important to have explored all of your options for car ownership. More than likely, you have tried to secure vehicle financing on your own and were turned away due to bad credit and the high risk that a poor credit score implies. If you have close friends and family members that aren't in a bad financial situation, then perhaps you have turned to them in hopes of finding help. Whether you sought out a responsible co-signer for your used car purchase, or asked for a personal loan to pay for an inexpensive used vehicle in cash, all of your friends and relatives turned you down. Citing the same reasons that the dealerships did, you have officially exhausted all options, and you are exhausted. Not only is this process a physically tiring one, but it can emotionally drain even the most steadfast individual. No one wants to admit that they were irresponsible with their finances, and most people certainly don't want to ask for a personal loan from friends or family members. If you have taken the steps to do both of these things in order to turn things around, then we commend you. Even if they did not result in your desired outcome, they were part of a necessary progression toward freeing yourself from financial turmoil and increasing your bad credit score.
But Wait! You Still Have Another Option
If you have sought out a co-signer for your car purchase, and have asked for personal loans from family and friends, both to no avail, then it is important to know that you still have another option. Buy here pay here loans are one of the best ways to get back behind the wheel, and back on the right path to a secure financial future. While not the ideal option for everyone, a buy here pay here loan from a reputable dealership can be the only way to digging yourself out of debt, and repairing your past fiscal mistakes.
A buy here pay here loan from a reputable dealership offers a solution for buyers who have exhausted all other options, but still need to turn things around. Buy here pay here dealerships like McCluskey Automotive, believe that everyone deserves a second chance. Rather than turn you away due to a bad credit score and a spotty payment history, McCluskey Automotive will offer you an in-house loan for a dependable vehicle that you can use to get your life back on track. With a buy here pay here loan you can be on your way to finding a dependable job, and restoring your credit score back to where it needs to be. When you secure a buy here pay here loan with McCluskey Automotive, every payment you make will be reported to the appropriate credit bureau so that your credit score will begin to improve. The only way to get out of debt and restore your credit is by taking out a loan. When conventional loans aren't an option, you have an option with McCluskey Automotive's buy here pay here loan program.
Buy here pay here dealerships don't use outside sources for automotive loans, but rather finance their vehicles in-house. Because of this, they are able to guarantee financing for every person who needs it, regardless of past payment history and current credit scores. While you may not end up in your dream car right away, with a little persistence and perseverance, you will be behind the wheel of that perfect new car before you know it.
Even the worst credit score can be repaired, but it is important to know that it takes time, and a lot of effort. The end result will certainly be worth it, and you will be well on your way to a secure and mainstream financial future, if you make your car payments on time, every time. Finding a reputable buy here pay here dealer like McCluskey Automotive will help ensure that all of your on time payments are correctly reported, so that your efforts aren't for naught. Don't get stuck with a shady dealership that claims to have your best interest at heart. Choose the name that Cincinnati area residents have trusted for decades – McCluskey Automotive. Come in now, and drive home in a reliable set of wheels later today. Guaranteed.