Answering Some FAQs About Buy Here-Pay Here Dealerships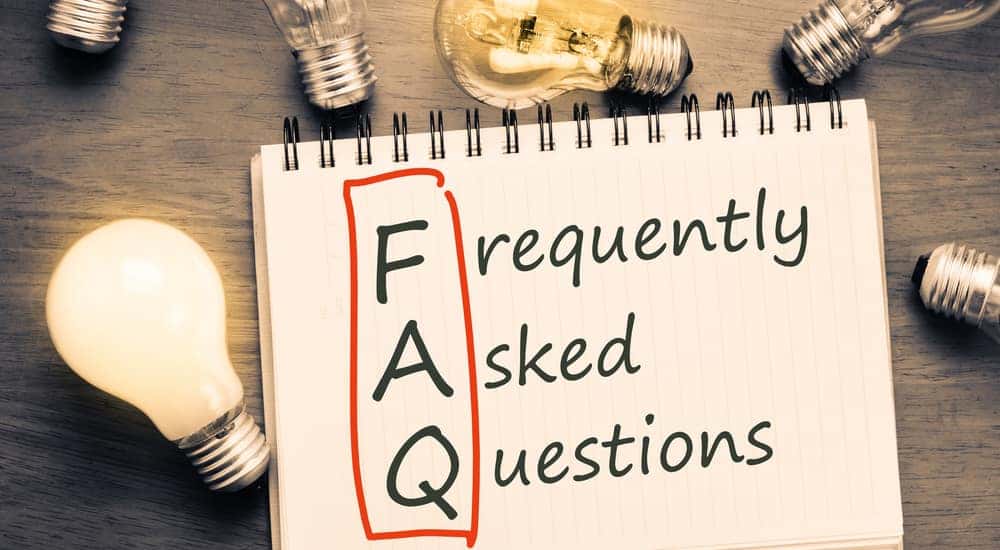 If you're currently shopping around for a vehicle, you may find that it's hard securing the necessary financing for your impending purchase. This predicament is made even worse for those who are struggling with a poor credit score, as seemingly few lenders are willing to take you on as a risk. Ultimately, customers seemingly don't have many choices as they're shopping for their next ride.
If you've done some research, you've probably come across the Buy Here-Pay Here industry, which is one of the lone options for prospective car buyers with poor credit. While many consumers are generally wary of these particular dealerships, they actually provide individuals with a unique opportunity that isn't available elsewhere.
To help provide you with some ease, we've reviewed some frequently asked questions that tend to pop up when consumers are considering Buy Here-Pay Here dealerships. Continue reading below, and we're certain you'll feel much better about this route. Before long, you won't be asking "what is Buy Here-Pay Here?" Instead, you'll be asking why you didn't consider this option in the first place…
What is a Buy Here-Pay Here Dealership?
If you've ever struggled with a poor credit score, you can certainly understand how difficult it can be securing financing for any larger purchase, including a car. Few financial institutions, including banks and credit unions, are willing to take you on as a risk. If you require a line of money to afford a new or used ride, you're seemingly out of options.
However, Buy Here-Pay Here dealerships provide a unique opportunity to their customers by providing them with a place where they can both secure financing and purchase their next car. Since the dealership is providing both of these benefits, they usually promise to pre-approve their customer regardless of their financial situation. This also means you don't have to shop around for multiple transactions; rather, you can handle both of these steps without leaving the dealership!
What are the Benefits?
Well, as mentioned above, these Buy Here-Pay Here dealerships provide customers with the unique opportunity to secure this necessary line of financing. Without these services, these specific customers would find that it's incredibly difficult to secure the necessary money to afford a new or used car.
This benefit ultimately manifests itself in a positive way. By successfully completing your payments in a timely manner, customers will see that their credit score is steadily climbing. While it may take them some time to climb out of their financial purgatory, they'll eventually see improvements to their score. Therefore, by the time you've finished paying off your vehicle from a Buy Here-Pay Here dealership, you may find that it's easier to secure financing on your next ride!
Finally, one of the lesser-known benefits of these Buy Here-Pay Here dealerships is their willingness to buy older, beaten-up vehicles. There are situations when some financially-strapped customers can't afford much more than a beater, and these businesses will be more than willing to accept their monthly payments. Therefore, if you're also looking to sell your current ride, you should consider exploring all of the opportunities that these Buy Here-Pay Here dealerships provide.
What's in it for the Dealership?
Why are these dealerships willing to take these hefty financial risks on customers? Well, Buy Here-Pay Here dealerships tend to make the majority of their money off the accompanying interest rates on their vehicles. This makes plenty of sense; dealerships are taking a considerable risk, so they're seeking some sort of financial incentive to providing these at-risk customers with a car. To accommodate these individuals, the dealership will require lower monthly payments, assuring that these customers can successfully pay for their ride in a relatively timely manner.
Furthermore, these dealerships also tend to reverse the car-buying process, which often leads to reduced options for the consumer. Specifically, the business will likely finalize any financing agreements or terms first, thus setting a perceived "budget" for the customer. This individual will subsequently choose from the selection of vehicles that fit into their finances. While this certainly isn't the best way to shop for a new or used car, it's sometimes the only option for some of these potential buyers.
Why do Buy Here-Pay Here Dealerships Get a Bad Rap?
You'll probably find that these specific businesses tend to have a negative stigma that surrounds them, which was initially warranted. However, thanks to recent legislation, many of these Buy Here-Pay Here dealerships are more than trustworthy when it comes to buying and financing a car.
Specifically, many consumers assumed that the accompanying interest rates were pushing 20-percent, which was a clear indication that the business was taking advantage of these at-risk consumers. While the interest rates are admittedly higher than usual, they won't be unprecedented. In the event that you are offered incredibly high-interest rates, it may be in your best interest to shop elsewhere.
Furthermore, these businesses have also been known for selling faulty cars. However, most dealerships now accompany their vehicles with warranties, and the business usually requires some sort of multi-step inspection before a car hits their lot. In other words, if you do come across a vehicle with mechanical issues, there's a good chance that you'll be protected.
See? While there are surely some downsides that accompany Buy Here-Pay Here dealerships, there's no denying that they provide a unique opportunity to customers who are struggling with poor credit scores.
Well, if you find yourself in this specific financial situation, you'll surely appreciate everything that McCluskey can offer to their customers. This dealership isn't your traditional Buy Here-Pay Here dealership. Instead, the business is looking to provide customers with the optimal buying experience, and their convenient hours, unmatched prices, an array of services only emphasizes why those with poor credit should be turning to this dealership first.
Thanks to McCluskey, you can expect to drive off the lot in your new or used vehicle in no time!