A Guide To Selling Your Car Online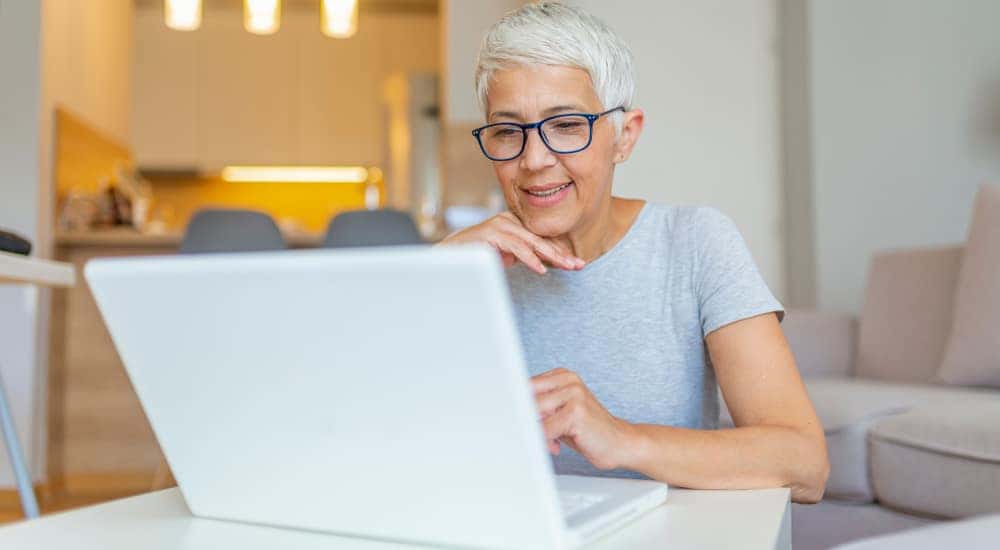 When it comes to selling your old or used car, nothing has made the process easier and more efficient for both buyer and seller quite like the internet. Not only can selling your car online open you up to a huge amount of potential customers, but it can also make the entire process much smoother from start to finish.
If you're thinking "I need to sell my car fast," putting it up for sale online is easily one of the best ways to accomplish that goal. But much to the surprise of many frustrated online sellers, there is a distinctly right way – and wrong way – to go about selling a vehicle online. Without following the right steps to get your car in the hands of a good buyer, you cold find yourself no better off than you would be by simply parking out on the street with a "for sale" sign in the window.
Here's a quick look at the absolute best ways to get your car to a quality buyer entirely online, and the right (and wrong) ways that sellers go about selling their vehicles over the internet. Whether you're looking to sell your car today or simply want to know what to do in the future, these basic guidelines can get you on your way to a successful sale – all with the ease and convenience of the modern day.
Know Where To Post Your Ad
These days, there seems to be no shortage of places to sell your car online, with online classified ads and car forums seeming to pop up daily. And with this influx of selling sites also came a large number of sellers themselves, each vying for the top spot under the search results to guarantee an easier, faster sale to a higher-paying customer.
That being said, it's important for any seller to know exactly where to post the ad for their vehicle. This all has to do with what kind of buyer you're trying to reach and how much you are willing to ask for your vehicle, each of which can help determine which online site is the best spot for you to try and sell your vehicle.
If you are looking to sell your car locally – which can facilitate easier delivery, test drives, and final sale later on – then it's a good idea to look at the classified ads in your local newspaper. Many have online versions these days and offer an excellent place for buyers to look for vehicles already in their own communities.
For those looking for slightly broader appeal, few sites are more popular and more widely used than Craigslist and eBay Motors. These sites allow users to filter vehicles not only by make, model, and asking price but can also connect buyers to sellers nearby, further reducing travel time and easing communication between both parties. These tried and true sites have been up for over a decade and offer a safe, reliable place to get good exposure for your auto ad.
Then again, one of the best aspects of te internet is its ability to reach people in just about every corner of the globe. For those not afraid to take on a sale out of state or even out of the country, sites like Kelley Blue Book and Cars.com offer an easy way to connect with distant buyers and get your vehicle out the door more quickly.
Looks Matter – So Take A Good Picture
When shopping for a car, it's fair to say that just about ever buyer out there is more likely to seriously inquire about a car they know more about – and in most cases, the critical selling point is how the vehicle looks, and what condition it's in. And for many sellers, the best way to convey this information is through clear, detailed photographs of the vehicle itself.
Not only does attaching a picture to your ad dramatically increase consumer engagement, but a quality photograph can also be the key aspect that attracts tat perfect buyer to your vehicle. In an industry where so much business is based on appearance, the value of a good photograph can't be underestimated when selling your used vehicle. Besides, would you ever buy a vehicle without seeing it first? We didn't think so.
Highlight Your Vehicle's Strongest Points – Honestly
Obviously, however, a picture only says so much – and many of a vehicle's great features might lie just beneath the surface. That's why it's important to be descriptive of the condition of your vehicle and take time to highlight your vehicle's strongest aspects. These supplemental details about your vehicle will be the supporting evidence as to why a buyer should choose your car over the thousands of other online, and so it's important to focus on your car's strong suits and why it's the best option for a potential buyer.
That being said, it's also critical to honestly evaluate your vehicle and price accordingly. Any buyer will almost certainly be able to smell a lie when they sense one, and dishonesty is the best way to lose a customer's trust when it comes to an online sale. It's important to boast about why your car is so great, but don't get carried away – it can actually end up doing more harm than good.
Be Willing To Offer Test Drives
While the internet obviously offers an easier way for potential customers to see and learn a lot more about your vehicle, nothing really gives a driver a feel for a car quite like actually driving the thing. That's why it's important to give even an online buyer a chance to test drive the vehicle prior to sale since any smart buyer would never purchase a car without getting behind the wheel first.
This can be a little tricky if the buyer and seller are not close by, and so directing your ad toward local buyers might actually be your most convenient option. Then again, if the buyer chooses not to bother with a
test drive, you've simply made the process that much easier.
As you can see, selling your vehicle online is not as easy as some may have you believe; it can, however, be one of the quickest and simplest ways to find the right buyer for your car if all the right steps are taken. So whether you're selling your first car or your thousandth, it's a good idea to know the ins and outs of an online car sale – and pretty soon, you'll be sitting pretty while your used vehicle drives away with its happy new owner, all thanks to the power of the internet.