5 Used Cars to Consider if Fun is Your Goal!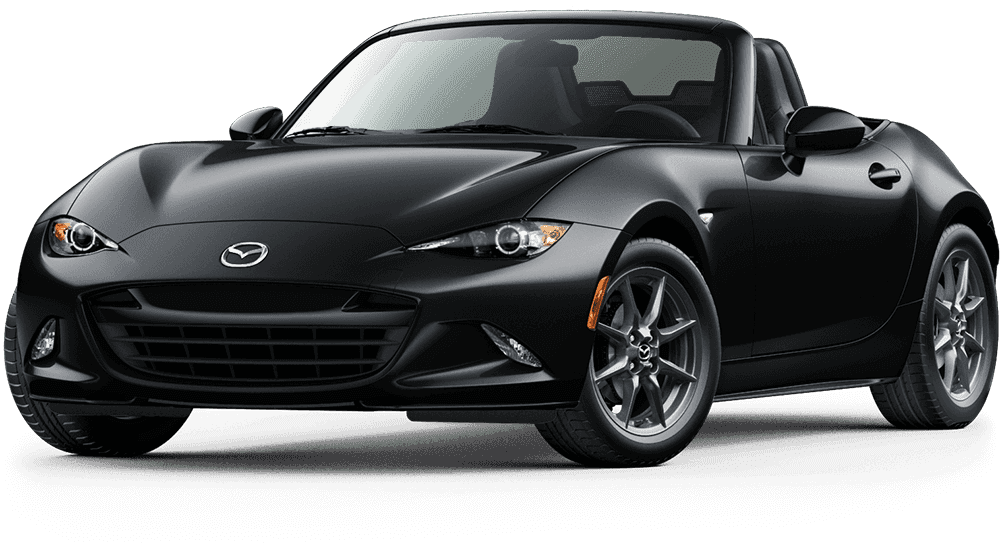 Browsing some used cars in Cincinnati, but having a hard time finding something fun? Consult this list of 5 used cars to consider if fun is your ultimate goal. There is no particular order, rhyme, or reason to this list. These are just five cars that have proven to be fun over the years, simply by consumers who have popularized these brands. This isn't going to go into any specific years or specs, either. Rather, it's more to give you a general idea of the cars you can – and should – look out for, with some basic information about each one, so you aren't looking (or buying) fun cars as blind as a bat. This is simply an article that's intended to help you look at some of the different fun cars out there.
Without further adieu, here's the list: Mazda MX5 Miata, Honda Civic, Volkswagen Golf, Subaru Impreza WRX, and, of course, the Jeep Wrangler.
Mazda MX5 Miata
How could the Mazda Miata MX5 not make it on to a fun used cars list? It's perhaps one of the most iconic fun used cars circulating through the market right now, and is also the car that comes to mind when you think of cruising to the beach. Either that or a Jeep Wrangler with the top off (we'll get to that later). The generations are slightly confusing, because the names changed slightly with each generation. I'll run through each generation real quick, along with the years.
The Mazda Miata MX5 was unveiled at the Chicago Auto Show on February 10, 1989, and ended production in 1997, when the Miata NB made its debut in 1998, and lasted until 2005. In 2005, the third generation made an appearance under the name Miata NC. It was noticeably shorter, and had a more refined appearance at this point in time. This lasted until 2015, and the fourth generation MX5 ND was released in 2016, and persists through today.
All of them have a fun, 2-door roadster design, and all of them can be found without tops. If you want better quality at a higher price-point, grab one from 2015 used. If you want a cheaper one and are savvy enough to discern junk from gold in the used car world, buy one from the mid '90s. Either way, you won't be disappointed with its spritely engine and entertaining handling.
Honda Civic
The Honda Civic has always been a fun line of small cars produced by Honda. It was first released in 1972, and is still going strong today. However, I suggest buying one that was released in the early 2000s. Why? Simply because that's when Honda Civics really took off with modifications.
You know what I'm talking about, you see them on the streets all the time now. Honda Civics that have been lowered, spinning or shiny rims thrown on, spoilers, racing stripes, you name it. It seems like Honda Civics are just as mod-friendly as Jeeps are these days.
What does this mean for you? Buy a cheap (but good quality) Honda Civic used, and enjoy spending the money on modifications/aftermarket parts. Why not, right? You would have spent that on a new car otherwise.
Volkswagen Golf
Another brand that's often associated with fun is Volkswagen. I know, that dieselgate scandal probably has you fuming if you were a VW owner, or even if you were thinking of getting a VW at some point. But, don't let that discourage you. That had to do with newer TDI models, I'm talking about getting a used Golf.
The VW Golf was released in 1974 under the name VW Rabbit in the US, and came in numerous body styles over the years. 2-door convertible, 3-door hatchback, 5-door hatchback, 5-door wagon, and a 5-door MPV. It wasn't known until the Golf until 1997, and that's, in my personal opinion, when its design really took off. New high-performance models were also introduced in 2002 during this fourth generation, and they had 3.2-liter VR6 engines, with four-wheel-drive, along with the famous 1.8T (turbo) four-cylinder that was used in various other Volkswagen models.
The real appeal is the design, given that its a five-door hatchback model at this time. Again, I can't tell you what to buy. But if you were to buy one, grab a fourth gen or newer. It's still going to be cheap enough, and the introduction of the new performance engines really spices up the entertainment.
Subaru Impreza WRX
If there's anything more fun than the Jetta, and as iconic as the Miata, it would have to be the Subaru Impreza WRX. Produced from 1992 to present, the WRX has long been a fan-favorite of gear-heads. With a killer design, most notably wrapped in famous blue paint, and great engines/handling, the WRX is a real head-turner. Not to mention, the modifications you can make to these vehicles are off the charts. Different spoilers, paint colors, rim colors, and even interior modifications can be made easily. For example, I once knew a guy who had air-ride suspension installed. The button? Housed in an old Pepsi can in one of the cupholders in the center console, just for fun. If he was going to go over bumps, he'd simply press the button and raise the entire body of the car off the ground. Afterwards, he could lower it again.
That's just the start of the wacky mods you'll find for these cars. If you are looking for a fun compact car, I guarantee you won't be disappointed if you choose the WRX.
Jeep Wrangler
If it's an off-road vehicle or beach-runner you're looking for, then most variations of the Jeep Wrangler will do just fine.
Keep in mind, Wrangler models retain their value exceptionally well. Especially ones that have already been modded. That means you'll be paying a larger-than-average price for the mileage. But if you are mechanically inclined, this should all be part of the fun.
My suggestion? Buy a bare-bones Wrangler and mod it yourself. That saying "Jeeps are built, not bought" is also something to consider. Half the fun is customizing your Wrangler.
The cool thing about a Wrangler model? Whether you buy an older one or a newer one used, you'll still have access to unparalleled off-road performance for either snow, sand, rocks, mud, dirt, or any combination of the five.
You don't have to live by this list, but I hope I was able to at least give you an idea of the different types of options out there if you're looking for a fun car