5 Compelling Reasons to Use a BHPH Loan to Get Out of Debt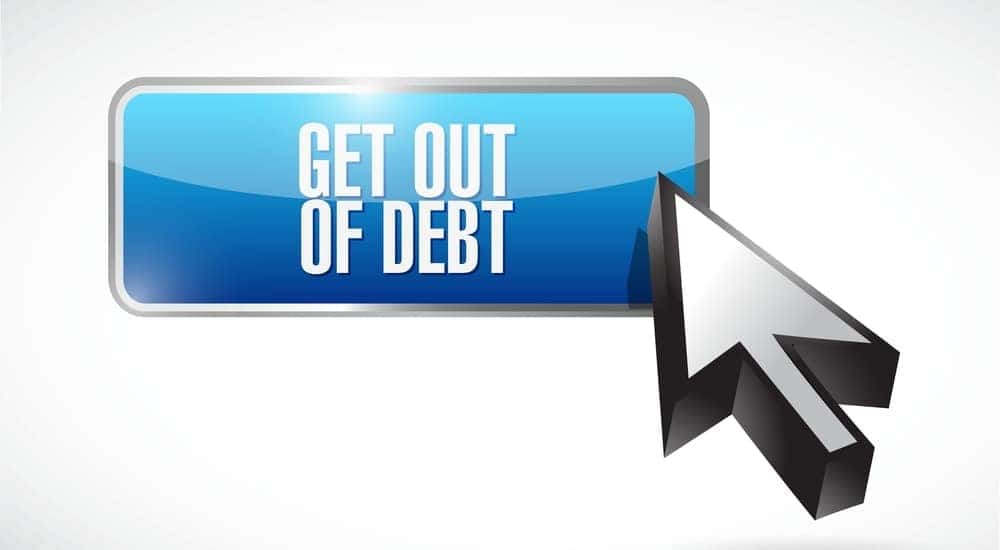 The very first buy here pay here dealerships emerged in the early 1970s as a way to help citizens in the United States reverse a cycle of poor debt and financial mismanagement. These specialty dealerships were set up with in-house financing structures, so that they could offer car loans to anyone who needed them – regardless of credit scores or past financial faux pas. Today, these types of dealerships are available to individuals who are unable to get a traditional car loan elsewhere. With plenty of dealerships offering buy here pay here in Dayton, Cincinnati, and throughout the rest of the tri-state area, this is a great option for buyers who have been turned down elsewhere for the car loan they need.
What is a Buy Here Pay Here Loan?
A buy here pay here loan is essentially what the name implies – the dealership that offers this type loan, is also the one which provides the financing for it. This type of loan structure has been a life-saving option for many individuals with nowhere else to turn, who had exhausted all of their previous available options. Despite all of the good buy here pay here loans can do, they tend to get a bad reputation around the country. These poor and even bad reviews of the buy here pay here dealership structure are due to the fact that unethical and unregulated locations in the past have taken advantage of buyers in need of help. These issues have since lead to nationwide regulations of buy here pay here car dealerships in the United States, which are also closely monitored at a statewide level as well. Simply put, the same grievances and complaints from the past no longer plague buy here pay here dealerships today. Of course, as it is true with any car purchase, it is imperative that you thoroughly investigate and research a business prior to handing over your hard-earned money for a car.
Five Reasons Why You Might Need One
If you are reading through this information, and are only now hearing of buy here pay here dealerships for the first time, there are some things you need to know before you sign on the dotted line. Buy here pay here dealerships certainly help those who need them, but not everyone does. If you are unsure of whether or not this type of automotive loan will benefit your current situation, take a look at five reasons why you might be a good candidate for a buy here pay here loan at McCluskey Automotive.
No Credit or Bad Credit Score: If your current credit score is either nonexistent or incredibly low, then a buy here pay here loan might be one of your only options. Short of having a family member buy a car for you outright, or have someone cosign a traditional loan with you, your available options are likely dwindling due to a bad past credit history. Having no credit or bad credit can be two of the most obvious signs that a buy here pay here loan is the right choice for you personally, and if this is where you find yourself – keep reading through the other tell-tale signs, hints that you might benefit from this type of car loan.
Exhausted All Other Options: Whether you begged your aunt to risk her own credit in order to help you secure a new car, or you have tried and failed to convince a lender to loan you a line of credit – you are essentially out of options. You can't even secure a job without a reliable set of wheels, which you can't actually get without a job. This vicious cycle is a familiar one here in the United States, plaguing young and older people alike. If you have exhausted all of your other options for getting behind the wheel of the car you need to rebuild your credit and move on with your life – then a buy here pay here loan from McCluskey Automotive may be your answer.
Need to Rebuild Your Credit: Unfortunately, when you have bad credit it can be hard to reverse the number, as well as the stigma associated with a low score. Finding ways to rebuild your credit to where it needs to be can be tricky, especially when dealing with financial lenders. Reputable buy here pay here dealerships, like McCluskey Automotive, can be the answer you need to reverse the long-term damage done to your credit. For every on-time payment you make, these dealerships will report your payment history to the proper credit bureaus, which will in turn help to improve your credit score.
Need to Secure A Job: As we mentioned earlier, not owning a reliable car can set you back when it comes to finding a stable and secure job. When every promising interview takes a wrong turn because you don't own your own car, think of the jobs you might actually land if you took the necessary steps with a buy here pay here loan. If you need a job, but can't get one without a dependable car, then getting a loan from a buy here pay here dealership is the most efficient way to do both.
Ready to Get Back on Your Feet: When you are feeling ready to get back on your feet and get out of the cycle of debt, consider how a buy here pay here loan can help. These types of non-traditional auto loans can help you secure a reliable form of transportation, which in turn will allow you the ability to land a secure job, which will then work toward improving your overall credit score. This incredible chain of events is possible for you to achieve, if you take the first step and head into a buy here pay here dealership like McCluskey Automotive. If you are ready to get back on your feet, and put the past behind you where it belongs – a buy here pay here loan is the solution you have been seeking to find.