Why Buy Here Pay Here Is Perfect For New Drivers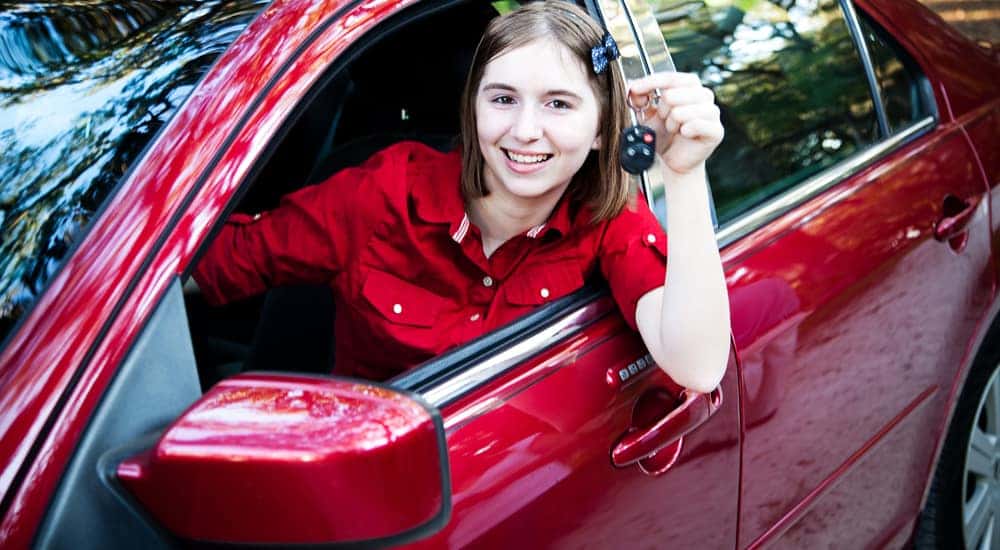 If you're a new driver and are out searching for your first car, the options might be a little overwhelming. You'll notice that this year's models can be quite expensive, while some older models might seem suspiciously cheap. It can also be hard to determine where to shop, what to pay, and how to pay for your new vehicle – especially if you're doing it on your own.
That's why it might be a good idea for new drivers to consider a buy here pay here Cincinnati dealership. These unique institutions offer the buyer the option to both find and finance a vehicle at the same location, and generally allow clients with low or bad credit to take out loans and pay for their new vehicles. This can be a serious boost to some, and open up a lot more options when it comes to finding that first car.
Here's a look at some of the reasons why any new driver should consider checking out a buy here pay here dealership for their next car.
Low Prices
One reason many bad credit or low credit buyers choose to shop at a buy here pay here dealership is because many of the vehicles found there are inexpensive, typically used vehicles. This means there is usually a wide selection available, and many can be had for relatively low prices compared to those found at traditional dealerships.
For a driver who's brand new to driving or who's fallen on hard times and needs a car to get back on his or her feet, this can be a serious advantage. Lower principle costs on a vehicle mean less money paid overall – although if you decide to finance the vehicle, you should expect to pay higher interest rates than you would find elsewhere. Still, it's exceptionally easy to secure financing at buy here pay here dealers, and the very idea behind the business relies on it.
Easy To Finance
Buy here pay here dealers market themselves toward bad credit and low credit buyers – and for these consumers, a buy here pay here option might be the only viable one. That's why it's not a bad idea for new drivers to look into a buy here pay here dealer, as it will likely be much easier to secure a loan regardless of the state of your financial portfolio.
But while it will be easier for a bad credit buyer to finance a vehicle with a buy here pay here dealer, there is a greater likelihood that he or she will pay a much higher interest rate than would be given by a traditional dealer. This is a form of security for the buy here pay here dealer to protect against default. When the dealer makes an agreement with a buyer who has a poor financial history, they take on a bigger risk of the buyer not being able to pay the full amount, and so the higher interest rate helps protect their investment as a seller.
While these higher rates can be a bit of a burden to some buyers, simply having the ability to get a vehicle at all is often worth the added cost. Plus, if you have the ability to pay more up front, that will dramatically reduce the overall amount you will spend on the vehicle.
Good Way To Build Credit
Luckily for those with a bad or nonexistent credit history, taking out a car loan from a buy here pay here dealer is an excellent way to build credit quickly. Since the loan is easier to secure despite your bad credit, you can start paying your bills on time and start generating that momentum in your financial report as soon as possible.
The more bills you pay on time and in full, the more your lender will report to credit companies that you are acting as a responsible borrower, and by the time you've paid off the car you could see a noticeable bump up in your credit score. For those looking for a starter car or something only temporary until your finances turn around, a buy here pay here dealer can be the best way to get back on your feet – and get a car in the process.
Get A Car Fast
The best part about financing a vehicle through a buy here pay here dealer is that you can drive off the lot in your own used vehicle in practically no time. The benefit of having your lender and seller located in the same dealership is that you can find a vehicle, work out the financial terms for that vehicle, and then sign and drive off the lot. There are no long delays with checking credit or getting in touch with a lender since everything is centrally located.
Plus, the sales representative at a buy here pay here dealer will be experienced with selling vehicles to a bad credit or low credit driver and will likely be able to help point you in the right direction. This way, you can more easily find a vehicle that is not only in your price range but is also something you'd like to drive. This can be a huge advantage to those with bad financial history, and can represent a whole new beginning for those looking to start fresh.
And since many of the vehicles on buy here pay here lots are used, you'll find you have a greater selection of older and hard-to-find models than you would encounter at a traditional dealer. If there's a specific model you're looking for or if you're simply not afraid to put your faith in a vehicle with a history than a buy here pay here dealership might be the perfect place for you to look.
These are some of the reasons any new driver should look into a buy here pay here dealership for their vehicle. Between a wide selection of lightly used vehicles and easy financing options, a buy here pay here dealer is one of the easiest routes for those new or disadvantaged car buyers to get a car and get moving today – and you, too, could be one of them soon.