Visit or Avoid? What to Look for in a BHPH Dealership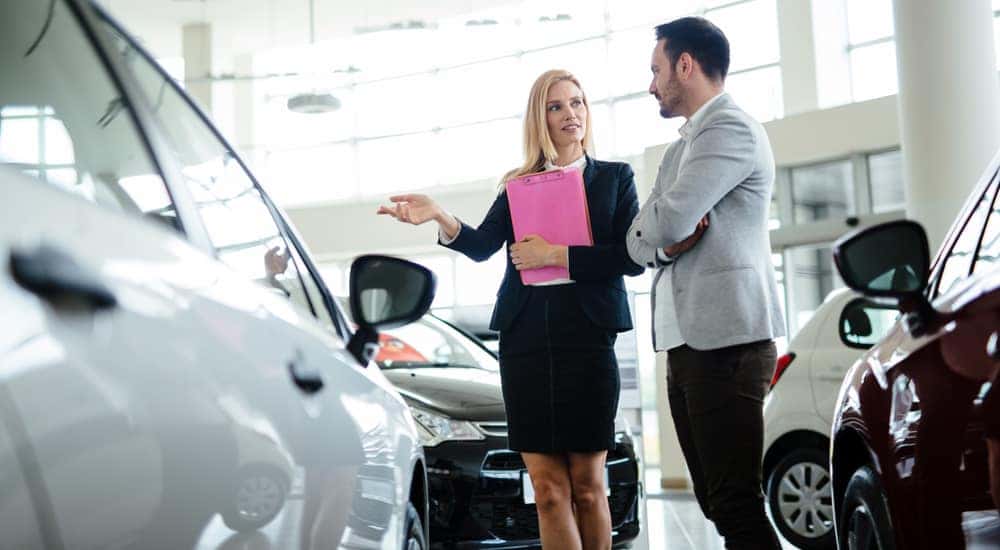 Having issues affording a used car? Then it may be in your best interest to pursue the offerings from a buy here-pay here dealership. These businesses will provide all of the services a person in your financial situation could possibly need. For starters, these dealerships will help finance your targeted vehicle, so you won't have to pursue a loan from a bank or another lender. Furthermore, their selection of affordable vehicles means you won't have to pay an arm and a leg to acquire a used ride.
Whether it's fair or unfair, these buy here-pay here dealerships suffer a negative stigma. This often has to do with the eye-popping finance or loan terms which benefits the business more than the seller. Furthermore, the dealership's decision to focus on this side of the market may turn off some consumers.
As a result, it's important to understand the attributes of a buy here-pay here dealership that should be focused on as you're shopping around. For example, you surely don't want to visit a business that's run down, and you don't want to feel neglected when you start looking through a dealership's inventory.
Below, we explain what dealership characteristics you should focus on as you're shopping around for a used car. This way, when it's time to visit a Buy Here-Pay Here dealership in Columbus, you'll know which businesses should be embraced and which should be avoided…
Visit or Avoid? Check the Reviews
Advice from former customers can go a long way, especially when you're making a pricey purchase like a vehicle. Dealership websites will often highlight their more favorable reviews, and these can certainly prove useful. After all, this will be an easy and efficient way to learn the best attributes of a targeted business.
On the flip side, the lack of criticism may be hiding a troubling issue with the dealership. Besides relying on the website reviews, customers should also do a simple search of the business in their preferred search engine. If the dealership is relatively popular, there should be a number of independent reviews online. By browsing through these posts, customers will better understand if a particular dealership should actually be avoided.
By failing to look through these reviews, drivers may be unaware of any warning signs until it's too late. By taking the time to do your research before the car-buying process, you'll be able to anticipate any issues.
Visit or Avoid? Look at the Dealership
Of course, customers should also get an understanding of a dealership's quality based on the literal look of the business. They say that you should never judge a book by its cover, but you should probably ignore that advice when you're considering a car dealership.
It starts with what the business has to offer. If the lot seems to lack inventory, it could be an indication that the dealership isn't doing much business. In this case, some of the vehicles may have been sitting on the lot for a while, and this can impact the car's overall performance. Furthermore, if the cars seem run-down, there's a good chance that the company is only focused on the money. If the dealership can't devote the time to assuring that their products look new, why do you think they'd devote any kind of time to their customers?
The inside of the business is also important. While the overall cleanliness of the office should certainly be considered, customers should also be seeking superb customer service. If you don't quickly receive the utmost attention, it's unlikely that the business cares all that much about their customers.
Visit or Avoid? Attitudes of Salespeople
This sentiment can also apply to the various salesmen that you encounter while shopping in dealerships. Preferably, the employees will swarm you as soon as you walk in the door. You shouldn't be intimidated. Rather, you should be happy that you're receiving such immediate service. It's a lot easier to get clarity on potential targets when you're accompanied by an actual salesman.
If you don't get this instant service, it can be a clear indication that the dealership may not care all that much about the customer. Their focus should be on satisfying all your desires, and failing to do so should be a clear warning sign.
This laziness and lack of enthusiasm surely doesn't only apply to the salespeople. If you're noticing a general lack of attention from the salespeople, you can be assured that this attitude is consistent throughout the dealership. Sure, you might be willing to overlook an inattentive salesman, but would you want similar service from the mechanic or whoever is handling your loan? These issues can be indicative of something more serious going on at the dealership.
Sure, it's not the end of the world if you don't receive this utmost attention. Still, you have plenty of choices when it comes to purchasing a car. Why wouldn't you seek the dealership that offers you the best service and buying experience?
As we mentioned earlier, you should never judge a book by its cover. Still, any of the warning signs listed above could be a cause for concern as you're looking for a buy here-pay here business to purchase a used car. You'll surely have plenty of options when it comes to businesses, so why not choose the dealership that offers the best service?
Of course, if you live in the Ohio area, your decision shouldn't be very difficult. For those seeking a buy here-pay here dealership in Columbus, there's no better choice than McCluskey. The dealership offers a wide array of vehicles, so you're not limited to only their used offerings. Furthermore, while they do operate as a BHPH business, they also provide standard loan and financing terms, as well. McCluskey's commitment to customer service and satisfaction ensures that its customers are safe from ever experiencing any of the negative associations with BHPH dealers.
So what are you waiting for? If you need a used car as soon as possible, you should be visiting McCluskey today!