Understanding the BHPH Car Buying Process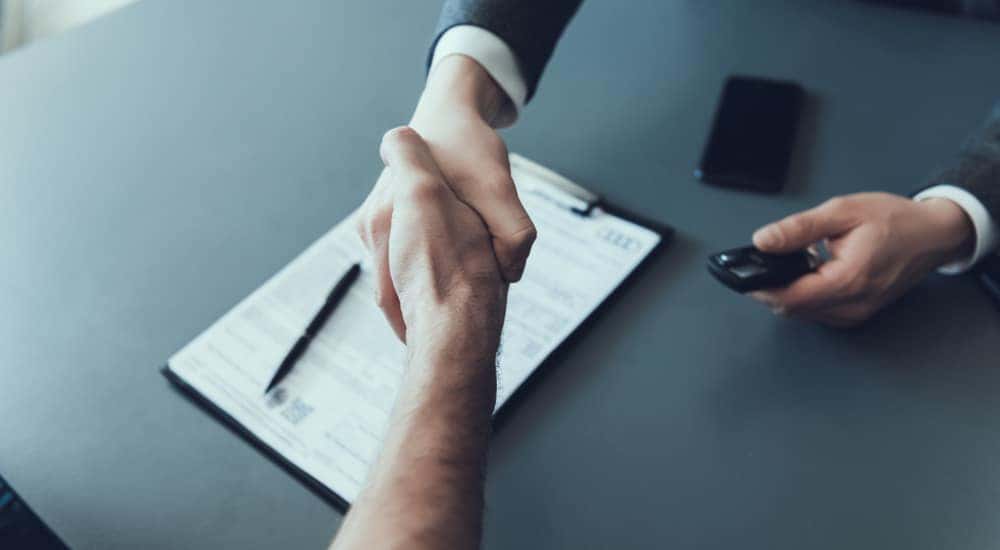 The Buy Here-Pay Here industry tends to get a bad wrap for their high interest rates and limited inventory. However, this shortsighted perspective is starting to become a thing of the past. Nowadays, customers seeking financing can expect a similar car-buying experience from any type of dealership, including those that have BHPH offerings.
We don't blame you if you're still a bit wary (although you may not have many other options). Below, we'll help you understand the ins-and-outs of the industry, informing you that these dealerships are actually a perfectly logical option. By understanding the nuances of these businesses, you'll be fully prepared to start searching for a Buy Here Pay Here in Columbus, Ohio.
Understanding Buy Here-Pay Here Dealerships
If you've ever pursued a car loan for a new vehicle, you've probably secured that money from a bank or credit union. However, Buy Here-Pay Here dealerships will eliminate that entire step of the car-buying process, as the business will provide the necessary financing directly to their customers.
While this serves as a convenient alternative to normal financing, these Buy Here-Pay Here dealerships truly benefit those with limited and struggling credit. It can be tough for these specific customers to secure the necessary amount of money to pay for any type of vehicle, including used cars. Without these Buy Here-Pay Here dealerships, these customers wouldn't have a way to purchase a vehicle, effectively leaving them with no alternative option.
Since the dealership is providing the loan, there's little chance that the business would deny your application. Of course, the accompanying interest rates are significantly higher than your standard loan. However, there's really no alternative option, so those seeking a used car have to settle for these services, even if they aren't accompanied by the most advantageous terms.
Nowadays, it can be rather difficult determining the differences between a traditional dealership and a Buy Here-Pay Here dealership, especially since these businesses sell an assortment of new and used cars (regardless of their loan policy). Generally, if the dealership is offering some types of financing options, there's a good chance that they're a BHPH business.
This doesn't mean that these dealerships should be undervalued in anyway. While a negative stigma generally accompanies Buy Here-Pay Here dealerships, these businesses are simply providing a service that few other dealerships are willing to offer.
Understanding the Different Car-Buying Processes
If you've pursued a new or used car from a traditional dealership, you probably started the process by targeting a specific vehicle. After this has been settled, the business will proceed to discussing financing options.
Buy Here-Pay Here dealerships reverse this scenario, as they'll initially determine a proper and affordable loan agreement. Once this has been determined, the business will point you to any applicable vehicles that fit within this set budget. Therefore, the entire process can't start until you've determined how much money you'll have at your disposal, so it'll be a waste of time if you begin exploring potential targets ahead of understanding your loan approval.
Furthermore, when "negotiating" your payment plan, you'll want to be confident that all of the fine print fits your liking. For instance, you'll want to be aware of any applicable late fees, as these astronomical payments could potentially skyrocket if you're late even by one month. There's a good chance that you're already in a bit of financial turmoil, and you don't want to exasperate this issue even further.
Of course, it's still up to the customer to determine where they want to purchase a vehicle and secure the necessary loan. In some situations, it may be in your best interest to pursue a dealership that's located near your house. Many of these Buy Here-Pay Here businesses will refuse to accept online or mailed-in payments, meaning you'll have to visit the actual dealership to submit your monthly fees. If this ends up being the case, you surely won't want to waste needless hours each month traveling to the dealership.
Understanding the Available Inventory
It's easy to assume that because these dealerships are providing their customers with financing opportunities, it's unlikely that their selection of used vehicles will be anything to write home about. That may be the case with smaller Buy Here-Pay Here dealerships, but most businesses offer an array of impressive used offerings for all of their customers, regardless of their accompanying financial restrictions.
This doesn't mean that you're going to score some incredible deal as you're pursuing a used vehicle. However, just because you require financing, doesn't mean you should be limiting your search to beater cars. Your financial restrictions will limit the amenities and features that you can pursue, but you should still expect a capable, reliable ride.
Furthermore, customers also tend to assume that Buy Here-Pay Here dealerships don't accompany their vehicles with any types of warranties or mechanical assurances. Sure, some dealerships may skimp out on these types of offerings, but it's more likely that you'll find a dealership willing to guide you to their expert technicians. Your relationship with the dealership surely won't end after you've made your final payment. Instead, you can continue to lean on the service department for all of your mechanical needs.
Buy Here-Pay Here dealerships certainly shouldn't be ignored if you're seeking a used car, especially if you also require financing from that dealership. These businesses are often just as reputable as their standard counterparts, and customers can still expect many of the same advantages, including warranties and vast inventories.
If you're seeking a used car in the Columbus, Ohio area, then you should explore the Buy Here-Pay Here opportunities available at McCluskey Chevrolet. The helpful financing department will determine a fair and realistic payment plan that works for both sides, and the sales team will help you find a corresponding vehicle that fits your needs, wants, and budget. If you're looking for the easiest car-buying experience in the area, there's no need to visit anywhere but McCluskey Chevrolet.