How to Get the Best Deal at a BHPH Dealership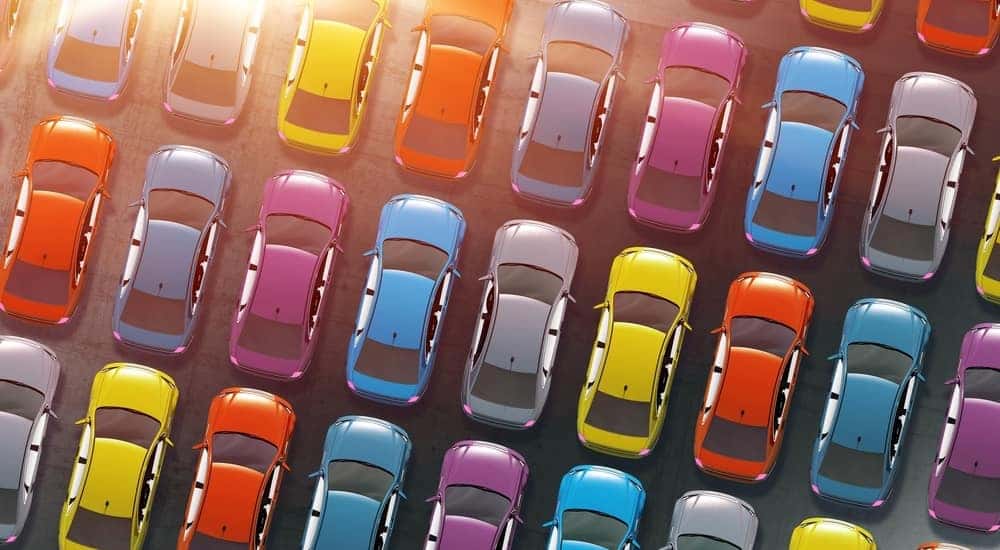 For some car buyers, they may have no choice but to visit a Buy Here-Pay Here dealership to secure a vehicle. Now, this isn't necessarily a bad thing, as these dealerships offer fair deals, and they'll even help finance a vehicle for a customer who has bad credit. However, these dealerships also need to somehow make money, so they capitalize on these customers by offering advantageous (to the dealership) loans.
Either way, you may not be left with much of a choice, so it's important to understand what you should be expecting from these businesses. Below, you'll learn several tips on securing the best possible deal at a Buy Here-Pay Here dealership in Cincinnati…
Understand the Value of a Car
Sure, your options may not seem as limitless at a Buy Here-Pay Here dealership, but it's also not like you're going to be forced into a particular brand or model. These businesses still offer a solid selection of vehicles to choose from, so you're certainly not going to be limited. This means you could potentially target a specific vehicle from one of these dealerships.
If you're eying a particular model, you'll want to understand what that vehicle generally runs for on the used market. Sure, at a BHPH dealership, you should probably expect a bit of an elevated value. After all, the businesses need to make money somehow. Still, these suggested prices may be a bit too excessive, so it's important to know the real value, allowing you to determine whether you're not getting an advantageous deal.
How do you determine this value? You can visit a number of websites, like KBB.com or Edmunds.com, and their experts will assign a price to used models. Furthermore, you could search the completed transactions on eBay. This will allow you to actually see what a specific vehicle is actually selling for.
Recognize the Interest Rates
These Buy Here-Pay Here dealerships truly make their money via interest rates. These rates are typically rough on the customer, but since these buyers don't have good credit, they really don't have any other options. Still, it's important that you secure a deal that won't send you into financial turmoil, and it's essential that you're signing for the deal that you and the dealership actually agreed on.
Now, we're not saying that every BHPH dealership is untrustworthy. In fact, it's usually opposite, as many of these businesses will do their best to find a deal for the buyer that is financially feasible. Still, there are other dealerships that are simply looking to make money, and they'll sometimes try to sneak a higher interest rate by you. Before you realize it, you're stuck with an awful deal that you can't get out of.
Recognize the Monthly Payments
Going off of that previous point, you don't want to excessively stretch your budget (if at all). That's why these monthly payments are so important to understand. While you may be looking big picture, you have to recognize what you're responsible for paying each month.
As an L.A. Times article passed along, one in every four customers of a Buy Here-Pay Here dealership is unable to make their monthly payments. This means the vehicle can be repossessed, and you're now without a car and the invested money.
As a result, it's better to air on the side of caution. There's no reason to pursue all of the fancy amenities or features, especially if you're operating on a limited budget. Pursue a vehicle that actually fits within your price range, and you'll be absolutely fine.
Recognize That Help Isn't Around the Corner
If you've previously purchased a new car, you may find a dealership (or, if applicable, any creditor or lender) may be willing to work with a customer if they're going to be tardy on one payment. However, due to no fault of their own, Buy Here-Pay Here dealerships look forward to these opportunities. If a car owner is unable to consistently make their payments, the dealership can repossess the vehicle, allowing them to resell it to another customer. While these dealerships don't rely on this process to make money, there are certainly financial advantages for the business.
In fact, some dealerships have gone as far as to install GPS units in their vehicles, assuring that their customer will never be able to run away and hide with their product. Furthermore, remote-control ignition blockers have been installed in vehicles, which will limit the vehicle's ability to operate. The BHPH dealerships certainly don't mess around, and they're completely in the right by taking back what is rightfully theirs.
If you anticipate that you may be in a financial pickle, you should start making accommodations as soon as possible. If the dealership is unwilling to work with, you should consider asking family or friends for a small loan. Otherwise, you may soon find yourself without a vehicle.
On the flip side, if you've proven to the dealership that you're capable of making your monthly payments, they may try to entice you to upgrade your ride. You shouldn't feel pressured into making these changes, especially if they're going to set you back financially. As we previously mentioned, BHPH dealerships can generally be trustworthy. However, there are a handful of businesses that are simply looking out for themselves. Their attempt to get you to upgrade may just be a ploy, as they recognize that the value of this "new" car will be beyond on price range.
As you've read, there are no reasons to be apprehensive about visiting a Buy Here-Pay Here dealership. The majority of the time, these businesses are reputable and trustworthy. However, no matter how good the dealership's reputation may be, you should still expect an unflattering interest rate. While this would set some back financially, you should now be better prepared for these fees, and you should now have better knowledge of how to secure the best possible deals at these dealerships.