How Bad Credit Could Help in Finding the Perfect Used Car Dealer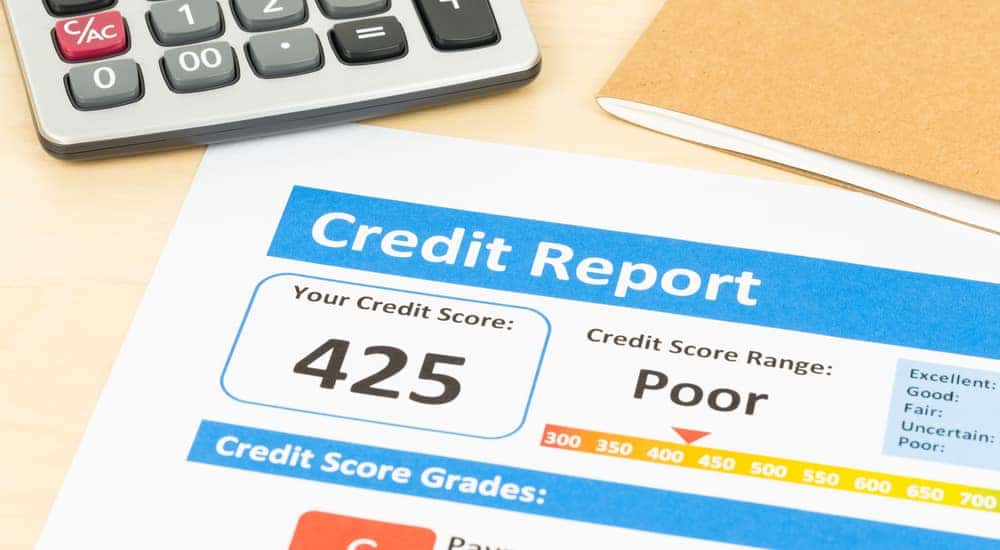 At what point in your car search did you decide not to buy new, but to seek out used car dealers? Perhaps your decision was driven by budget, or the desire to acquire a specific make and model year. Then again, you could simply be among those car buyers who prefer used cars over new. Regardless of your motivation, the challenge comes in finding the most reputable partner to purchase your next vehicle from.
But what if your decision is based on the lack of financing options due to your bad (or zero) credit? It's more common than you may think. Traditional lenders, such as banks and credit unions, are likely to be less supportive of any financing that presents a risk. This is not a reflection of your character, it's simply an assessment of the projected return on the bank's investment. But that rationale does little to help you, when you or your family is in need of a safe, and reliable vehicle.
At McCluskey Automotive, we pride ourselves on being the perfect partner for all types of car buyers. We believe that car buying should be a positive experience, and one that everyone should be able to enjoy, regardless of their financial status. With that in mind, we provide an array of financing options whether your credit is stellar, in need of repair or even non-existent. Because you deserve a safe and reliable vehicle, just as anyone does.
Now That You've Found Us
McCluskey Automotive is proud to offer hundreds of New, Pre-owned and Certified Pre-owned vehicles built to accommodate any kind of budget. From the most modestly priced pre-owned vehicle under $5K to a 4WD Chevy Tahoe LTX for $49K, there is no shortage of pre-owned options to choose from.
But find out for yourself, by taking the time to explore our online inventory. For every vehicle on our lot, we provide a thorough profile on our website. You can get to know each car courtesy of a photo gallery that showcases its exterior and interior. Scroll down for a breakdown of everything from manufacturer specifications, to the unique features of a particular vehicle or trim level. You can expect full transparency when buying from McCluskey Automotive. This is reinforced by the CarFax vehicle history report made available for all of our Pre-owned vehicles. That's right, you don't need to ask for it. It's yours to see with a click of the mouse.
Our commitment to providing visibility extends to pricing, as well. Within each profile you'll find a link to Kelley Blue Book empowering you to confirm the valuation of any vehicle you might be interested in. You'll also find a link to help value your trade-in, allowing you to estimate the adjusted price of a vehicle. Use our Payment Calculator to see if it's in your budget and you've already experienced a key value in being a McCluskey customer: our desire to let you shop on your time, and at your own pace, with a wealth of information to support your decision.
If you're still not sure, it's okay. The purchase of a vehicle is a major investment for most budgets. That said, we are glad to place a 24-hour hold on any vehicle, at no charge. This provides a little breathing room for decision-making. You can even schedule a test drive online!
Traditional Financing Options  
Once you've perused our inventory and found the perfect used vehicle for you, let us help you secure financing. Not only is our expert team dedicated to finding the most competitive rates and terms, but they will be by your side throughout the process.
And remember, you don't have to come into the dealership to get the ball rolling. Simply click on our Financing Tab, and you can apply for financing online. It's just one of many ways that we work hard to ease the buying experience, and to make sure that we're being respectful of your time.
Buy Here Pay Here Options
For those unable to secure traditional financing, rest assured that you still have options with McCluskey Automotive. Using our 'Buy Here Pay Here' program affords you the opportunity to bypass traditional methods of financing a car, working directly with the dealership who steps in as a lender. When making your payments directly to the dealership, you should expect a higher interest rate (relative to the risk). That said, 'Buy Here Pay Here' can be a powerful first step in restoring your good credit standing, with your on-time payments being reported to the credit bureau.
Our 'Buy Here Pay Here' program speaks to our commitment in supporting car buyers of all types. Our customers mean more to us than just "a sale," and our ability to help them (regardless of their circumstances) is something we take pride in. With hundreds of used cars, trucks, and SUVs to choose from, we may have just the solution for you.
The McCluskey Difference
The selection of used car dealerships is almost limitless. Even the selection of GM-certified and/or Buy Here Pay Here dealerships provides ample competition. That said, we pride ourselves on what makes us different.
We believe in creating long-term relationships with our satisfied customers; this can only result from taking care of them throughout the car-buying (and car-owning) experience. It is upon this foundation of trust that we continue to thrive. It is a fundamental difference between us and our competitors. We want to help you, regardless of your finances.
Somewhere among the near-infinite span of used car dealers, the perfect vehicle awaits. Let McCluskey Automotive show you how different your experience can be when you have the perfect partner to help you into the driver's seat. Don't allow another dealership to treat you like a burden.
Oh, and don't sweat your credit. After all, it's what brought you to us (and you're in great hands)