Four Pointers to Help You Sell Your Car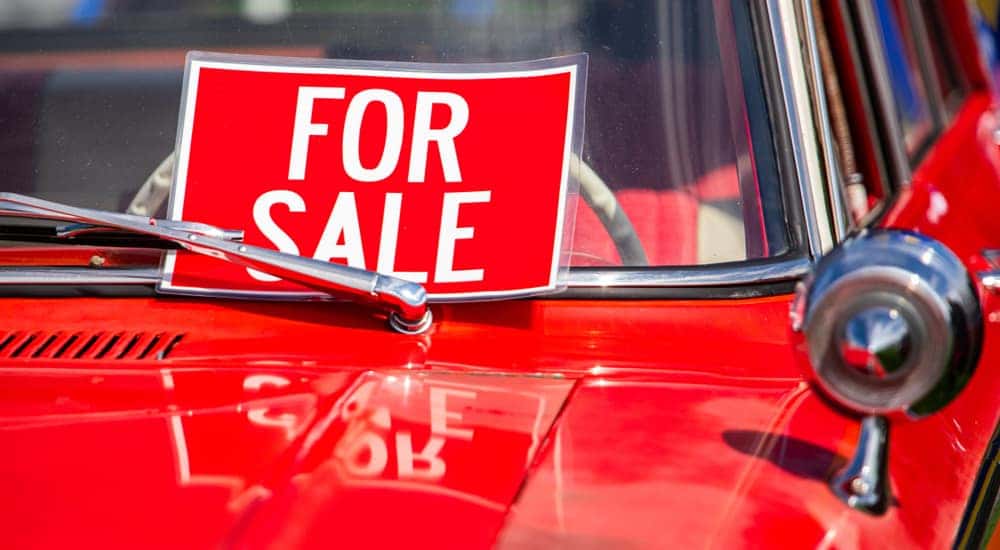 It's time. You've established that you're ready to move on from your current ride and pursue a new car. To get some extra money for your inevitable purchase, you decide to sell your current vehicle. While many assume that the car-selling process simply includes placing an ad on Craigslist or in the classifieds, it actually requires more dedication if you're hoping to receive maximum value.
If you've thought, "I want to sell my car in Cincinnati," continue reading below for some helpful hints and pointers…
Dedicate the Time
Like many projects, you're only going to get back what you put in. In other words, if you're relatively lazy while trying to sell your vehicle, you shouldn't expect to receive maximum value.
The first step is to do your research. You'll want to establish a fair asking price for your vehicle, information that is readily available via on the internet. Freddy Hernandez of Jalopnik.com suggests researching any recalls on your vehicle, and he also believes the seller should focus in on the car's most common issues (and subsequently get those issues fixed if necessary).
Hernandez suggests avoiding the "book value" for your vehicle, as these prices can often be misinformed or just downright incorrect. The writer says that "culture and attitudes affect market trends at a much faster rate than any static depreciation valuation can keep up with." One piece of news could instantly influence the value of a vehicle, and these sources also fail to consider supply and demand. If you're truly looking for the optimal value of your vehicle at this moment, visit eBay. You can browse vehicles that have already been sold, helping you better understand what you should be asking for.
Having this information at your disposal isn't just important in regards to the value of your vehicle. Being able to answer questions about your car could be an important factor as a potential customer looks to make a decision. If you've established that you're knowledgeable and understand the car inside and out, they may be more inclined to purchase the vehicle from you.
Having a vehicle history report will likely appease any skeptical customer, and it will also lend you an air of credibility. These reports can easily be purchased from websites like Carfax and Autocheck. Hernandez also points to vehicle service history reports, which will allow a potential buyer to see where individual parts were purchased and where the vehicle has been serviced. You should be able to acquire this document by visiting a related dealership.
Furthermore, understanding every detail and nuance of your vehicle will prevent you from getting scammed. If you're ignorant about the mechanics or accompanying issues, a potential buyer could manipulate this information in their favor. If you don't have a lot of knowledge regarding the car, how could you argue back?
Clean and Detail the Car
Like any product, the customer wants the best. They certainly don't want anything that's dirty or run-down, and we'd be surprised if they  gave such a product the time in the first place.
This lesson can certainly apply to selling automobiles, as you'll want to do whatever you can to make your vehicle stand out. There will be several similar vehicles available to a potential buyer, and one way you can separate yourself is with a clean and detailed car. Hernandez actually gives a list of cleaning products that will help make your vehicle look good as new!
Put Together an Eye-Catching Ad
It might not be the best strategy, but there's a good percentage of consumers who buy products based on the cover. Therefore, you'll want to appeal to these customers by producing high-resolution glamour shots of your car. Now, this doesn't mean a quick picture taken on your iPhone. We mean acquiring a professional camera and taking a picture that would stand out from the ordinary, drab photos.
You'll want to also secure a tripod to ensure that the camera is stabilized, and you may want to consider getting your hands on a light (especially for your interior). While we'd also suggest finding a background that is aesthetically pleasing, you don't want to turn your advertisement into a piece of art. Make sure you show every angle of the vehicle with proper lighting and you'll be absolutely fine.
Of course, this is only the start. You'll want to make sure that your advertisement and the accompanying description are accurate and succinct (and devoid of any typos). You'll want to include all essential information, as well as some useful answers to potential questions. Hernandez suggests addressing whether the vehicle has been repainted, if there have been any accidents, if the tires are matching, or if the car needs any work.
Finally, you'll want to ensure that you're easy to get in contact with. Customers will eventually give up if they consistently fail to reach the seller, so make sure that you're always ready to take a phone call or answer an email. Your cell phone number should be mentioned on your car listing, and it's a good idea to give some additional contact information, as well.
Know How to Deal With the Customer
There's a fine line of how you should treat a potential customer. You want to stand your ground, especially in regards to price. However, you don't want to come off as too pushy. For example, when a potential buyer is looking over the vehicle, you should let them do their thing and inspect the entire car. Hernandez says it's a general rule of thumb to only speak when spoken to. If a prospective buyer wants to take a test drive, join them (with you in the passengers seat) and guide them down a logical route. The writer cautions over being too personal, as that could "convey the idea that you're not serious about the sale price."
On the flip side, you'll want to speak your mind when it comes to an asking price. You've established a fair value, so don't let a potential customer tell you otherwise. Stick with your desired price, and if you can't get that from the customer, it's time to move on.
Follow these steps, and you should have an easy car-buying experience. Furthermore, you won't have any issues securing your asking price. Yes, you'll have to put in a bit more time and effort, but at the end of the day, you'll end up appreciating that extra dedication.