Five Used Cars That Millennials Love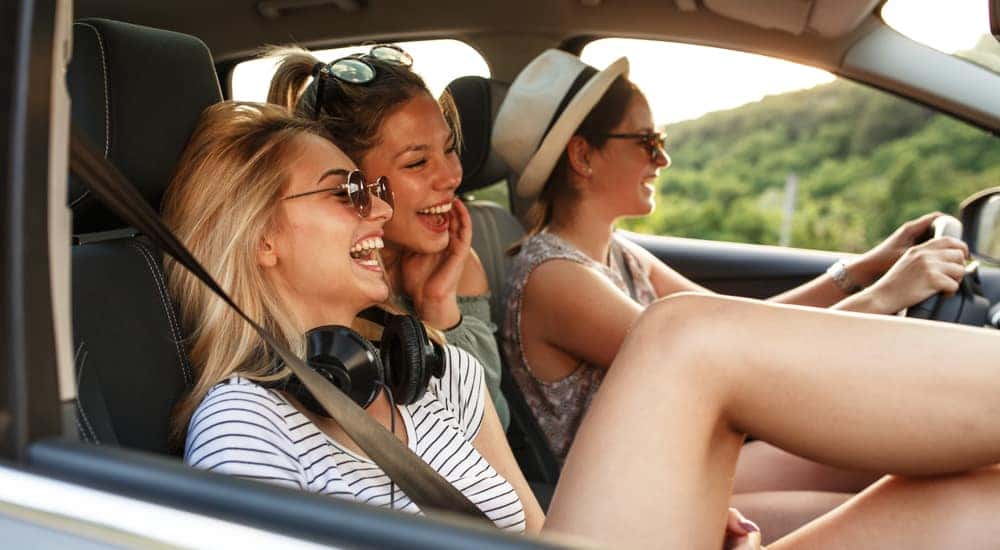 When considering "how to sell my car fast" so that you can get a new vehicle, consider these five vehicles that millennials love. Although these models are discontinued, this makes some of their prices a little lower and gives millennials a chance to buy a car rather than lease one at a dealership.
Younger people tend to lack the credit needed to buy a new car or the finances required for a down payment, so used vehicles become something of a staple for them. However, it's not always the inexpensive cars that are making the list here.
Here are five used cars that millennials love!
Chevy TrailBlazer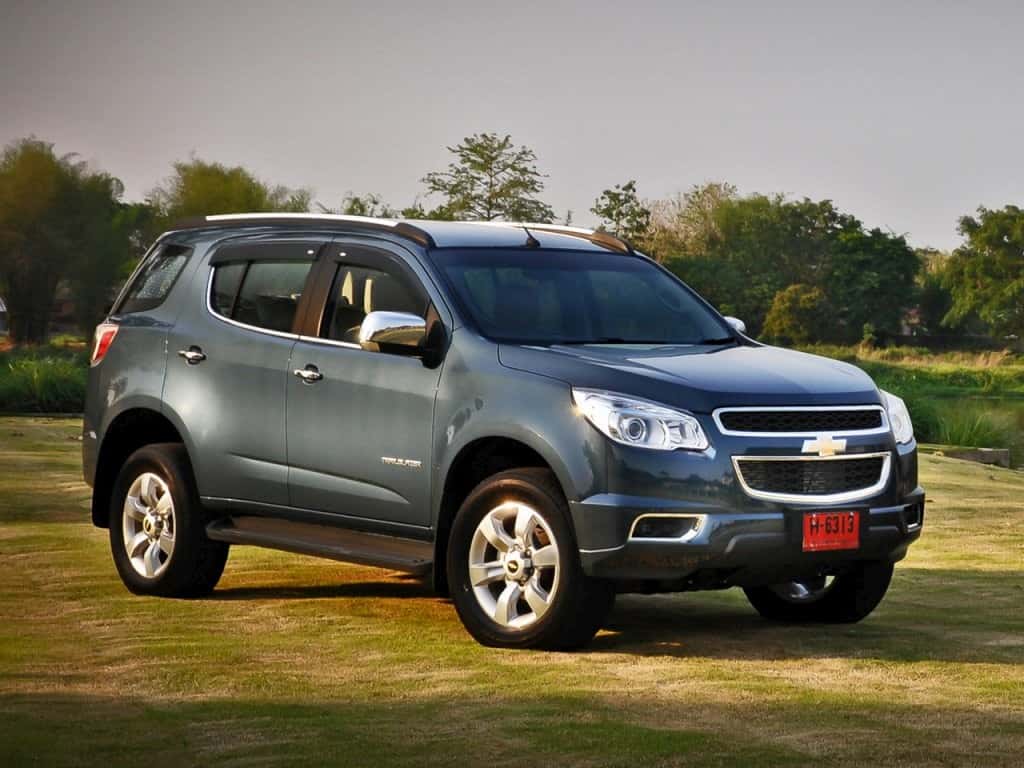 Who doesn't love the TrailBlazer? The TrailBlazer was manufactured from 2002-2009 in the United States and seemed to be pretty popular. The Chevy Blazer was its previous model, and this replacement model is actually pretty popular among millennials. With an average price of around $6k, millennials don't have to break the bank and may not even need a small loan for this car. Some models get as low as $4k, so this is a great option for those who want an SUV but aren't able to spend a lot of money on it.
The Chevy TrailBlazer gets up to 20 MPG, which isn't so great for a SUV nowadays, particularly a midsize one like the TrailBlazer. Its 5.3L V8 engine has been discontinued by Chevy. It has about 390 horsepower and 400 lb.-ft. of torque, and of course it comes with a trailer hitch in case you'd like to tow. The tight turning capability is great, but it has limited visibility and this vehicle is a little bulky for a midsize SUV.
The Chevy TrailBlazer 2009 model comes with electronic stability control as well as traction control and an emergency communication system. It's also available with an optional power moonroof, entertainment system, and leather seating. The bucket front seats give this vehicle a sporty feel.
The Chevy replaced the TrailBlazer with the Chevy Equinox and Chevy Traverse, the former a midsize SUV and the latter a larger full-size SUV. Despite its newer successors, the TrailBlazer is still popular among millennials.
Dodge Magnum
The Dodge Magnum seemed to be popular while it lasted. It was only manufactured for three years and was a pretty sporty looking station wagon. These vehicles range from $3k at the lowest to $14k at the highest for millennials. With up to 425 horsepower with 420 lb.-ft. of torque, these station wagons were anything but ordinary.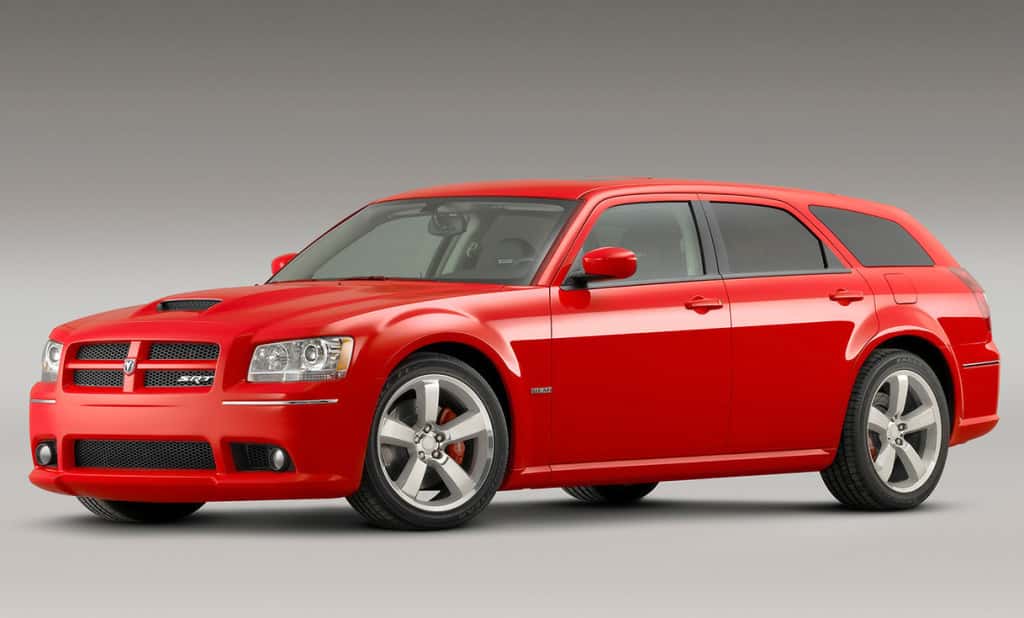 The bold body complete with a spoiler and optional dual exhaust as well as the decent handling and acceleration may have just made up for its lack of luxury inside or the lack of safety features. With up to 26 MPG, it definitely beats the TrailBlazer for fuel. Its options include a power moonroof, automatic temperature control, a navigation system, and up to 13 speakers in the SRT8 model.
The Magnum comes with brake assist, stability and traction control as well as dual front impact airbags. With the bucket front seats and and option for leather upholstery, the magnum does add just a touch of luxury for some of the things it lacks. For a millennial, however, this car has a lot to offer for the price!
Saturn Outlook
This full-size SUV is a little more expensive at an average of $10k, but its also been manufactured into 2010 and provides the comfort and space of a large SUV for millennials. It gets up to 24 MPG and offers safety features such as panic brake assist, park assist, and a rear backup camera. This large SUV also seats up to 8 people, which is perfect for millennials who have families or lots to carry around.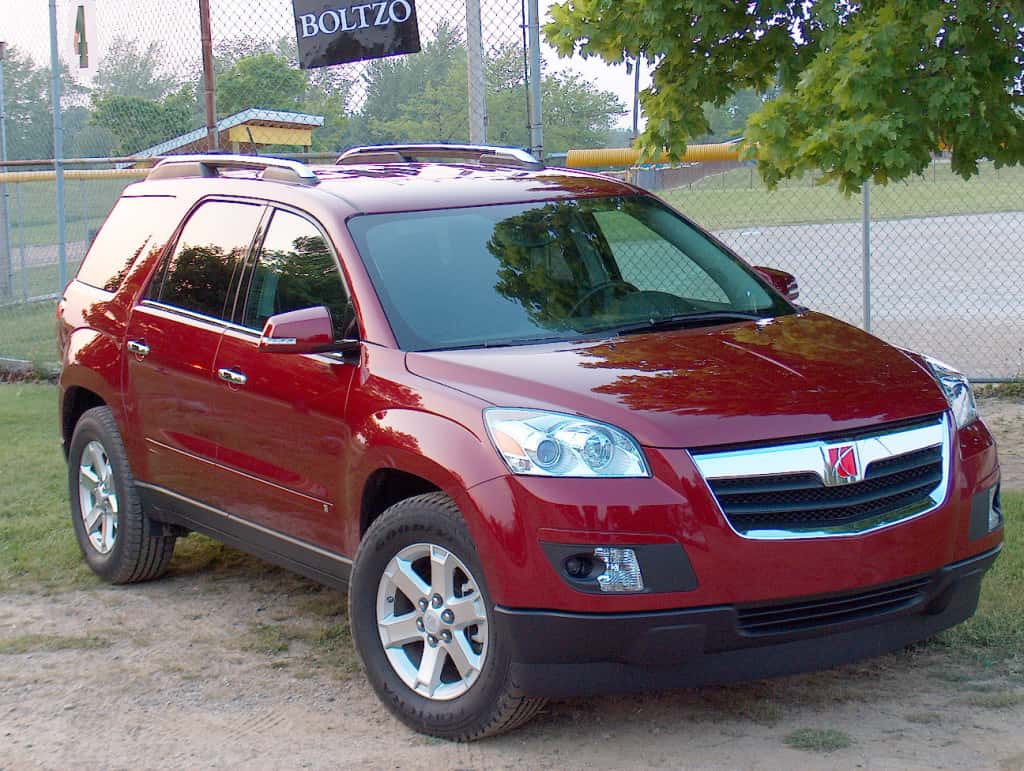 The Saturn Outlook also comes with a stability system in addition to six standard airbags and intelligent all-wheel drive. To customize your look, you have the option for a dual exhaust and a spoiler. There are also options for a trailer hitch as well as a power liftgate. The automatic temperature control, rear HVAC, speed control, and emergency communication system give the Outlook lots of options for millennials.
Volkswagen R32
This hatchback was only made for two years—2004 and 2008, which is a little odd, but hey, it's a used vehicle that millennials love! Not to mention the VW fans have new options for hatchbacks including the Golf, GTI, and Beetle. These cars get up to 23 MPG and are the most expensive of all the cars on this list at an average of $15k.
The higher price is influenced by the fact that there were only about 5,000 of the R32s produced. It's got 250 horsepower with all-wheel drive and a standard stability system. This coupe has a spoiler, brushed aluminum grille, and is pretty quick on the 0-60 mark at 6.4 seconds.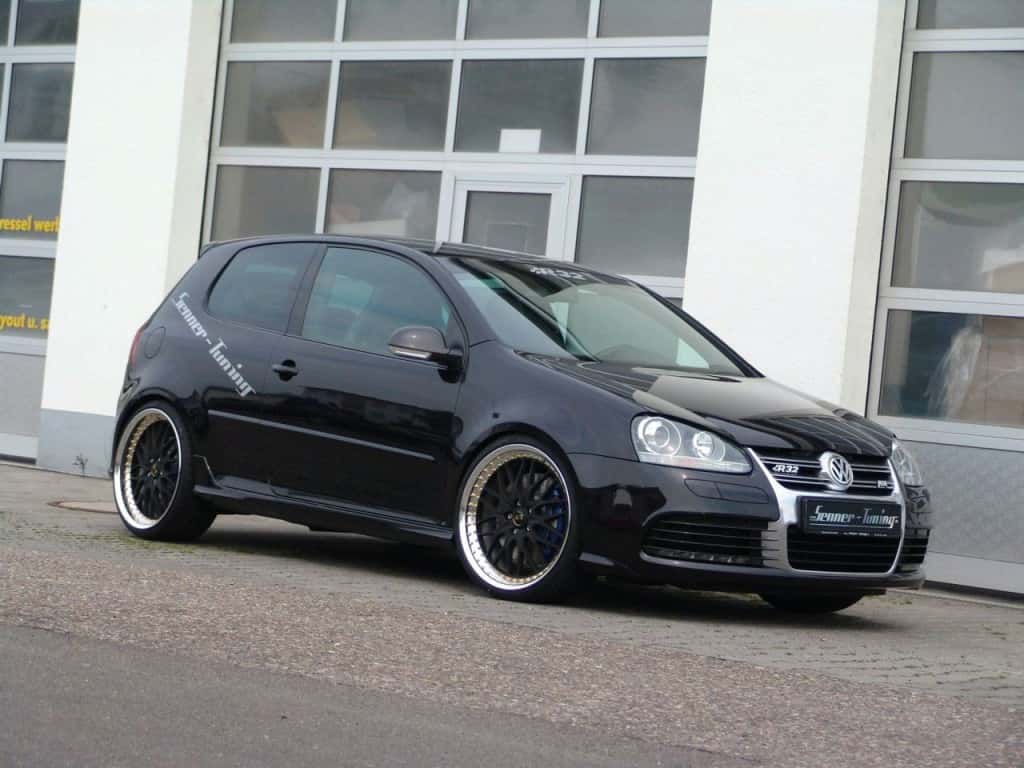 The R32 comes with ten speakers, rain-sensing wipers, and 236 lb.-ft. of torque. Its safety features include brake assist, traction control, security system and stability control. With standard leather seating and room for up to 5, this hatchback coupe is certainly unique for VW.
Pontiac Aztek
Only made for a few years (2001-2005), the Aztek is an SUV you'd certainly remember seeing. Its odd shape stands out among the crowd. With prices as low as $2k, millennials might love this vehicle if they're looking for an SUV.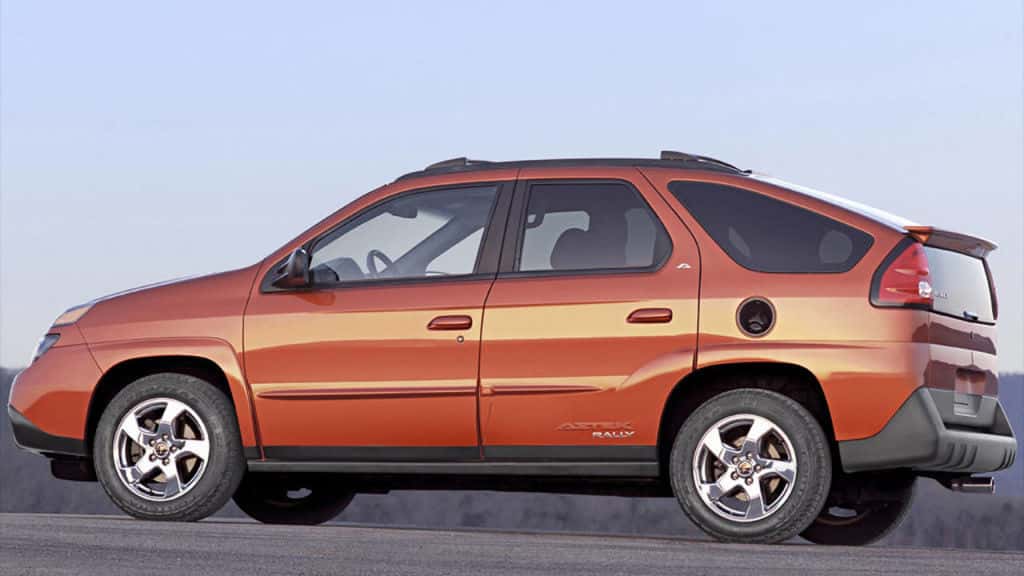 With up to 26 MPG, the Aztek looks like a young person car because of its unique styling. It's been noted to be easy to drive as well as quiet. The resale value for these vehicles is pretty low due to their limited popularity, but for millennials, these SUVs are a great deal.
It comes with up to ten speakers, an entertainment system, and a spoiler. What more could a millennial want? It also comes with options for safety features such as traction control, dual front impact airbags, and dual front side impact airbags.
With an option for leather as well as headed front bucket seats, the Aztek has a lot to offer for the price!
Millennials love these five discontinued cars. With both cars and SUVs available, there's something for every millennial on this list. Whether you're looking for a limited production VW or a SUV at a great price, check out these five used cars that millennials can't get enough of.