Does a Buy Here-Pay Here Dealership Appeal to You?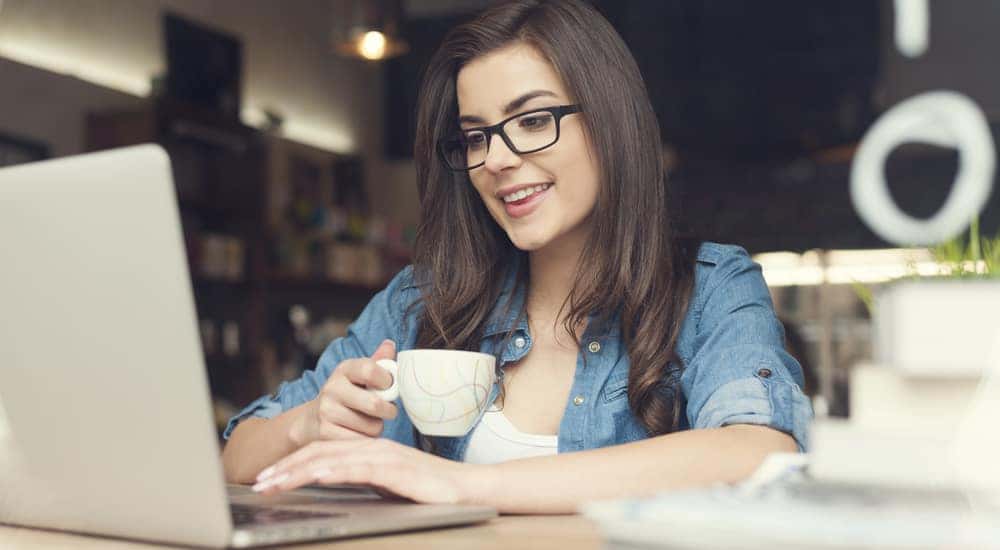 As a consumer, we're sure that you're familiar with Buy Here-Pay Here dealerships. However, you might not fully understand everything that these particular business provide to their customers. Generally, customers tend to avoid these specific types of dealerships, assuming that they'll receive an inferior buying experience, a lackluster selection of vehicles, and few (if any) services or protections.
Sure, this might have been a popular and accurate sentiment several decades ago. However, customers should start to embrace these trustworthy, reputable dealerships for all of the advantages that they provide.
Of course, before you can do that, you actually have to understand everything that these business can deliver to their customers. Therefore, before you start looking for a dealership that specializes in Buy Here-Pay Here in Columbus, see which kind of customers these businesses truly appeal to…
BHPH Is for Those Seeking: A Tolerable Buying Experience
Nowadays, Buy Here-Pay Here dealerships tend to get a bad rap from the public, and as a result, many potential customers end up avoiding these type of businesses. In their mind, they're probably imagining a run-down facility, where a slimy, greedy salesman will be waiting to take advantage of an unsuspecting buyer.
However, in reality, these dealerships are just as reputable as any of their counterparts. As a car buyer, you're more likely to find a business that sells new and used cars as well as offering BHPH benefits. Dealerships that solely focus in on this corner of the industry rarely have much success, but even then, these exclusive businesses aren't as sketchy as you may think. Sure, there may be some dealerships that should be avoided, but this certainly isn't exclusive to solely BHPH businesses.
Furthermore, there's no reason to think that shopping from a BHPH dealership will take any longer than purchasing a vehicle from a traditional car-seller. Unless you're truly visiting the smallest dealership in town, it's more likely that a number of salespeople were swarm you the moment you head into the business. They'll guide you through the entire process, and in their eagerness to close as many deals as possible, they'll assure a quick and painless endeavor (of course, in their hastiness, you'll want to make sure that you aren't being manipulated).
BHPH Is for Those Seeking: A Used Car
Well, duh. This seems relatively obvious, but you may be forgetting that many consumers don't have the financial means to afford even a beater sedan. This leads to a vicious circle, as these individuals can't afford a vehicle to help get them to work… where they'd ultimately make the money to afford said car. With Buy Here-Pay Here dealerships, these individuals would have no other means of transporting themselves.
Normally, these buyers would have to rely on a bank or credit union to get the necessary line of credit, but it's unlikely that these institutions will be willing to work with those who have struggling credit. Rather, these customers will have to turn to BHPH dealerships, which will provide the necessary amount of financing themselves. Regardless of your financial situation, these dealerships will surely be able to find a logical payment plan that appeases both sides.
Furthermore, these vehicles tend to be more affordable than a used car that you'd find from a non-BHPH dealership. These particular businesses understand that their clients are in a bit of a financial bind, so it wouldn't make any sense selling an overpriced vehicle that no one can afford. Therefore, if you're also seeking an incredibly affordable vehicle, a BHPH dealership may be the perfect option for you.
BHPH Is for Those Seeking: Improved Credit
Speaking of financing, these Buy Here-Pay Here dealerships provide customers with a unique opportunity to improve their overall credit score. Presumably, since you're opting for these particular services, we can only assume that your current credit rating isn't where you want it to be, and the score may have played a significant role in your inability to secure a loan elsewhere.
Fortunately, these dealerships are willing to provide their customers with all of the necessary financing, and they're not going to force a customer to accept a deal that they can't afford. Rather, these dealerships' finance departments will determine your monthly budget, and they'll work with the customer to find a vehicle that fits within that allotted amount of money. By successfully making your monthly payments in a timely manner, you'll begin to see minor improvements to your credit score.
BHPH Is for Those Seeking: Protections
Depending on the specific business, you might find that a Buy Here-Pay Here dealership is solely focused on providing customers with financing (as well as subsequently selling a vehicle). If you've read the examples above, you probably understand that these specific dealerships now rival traditional dealership in regards to services and offers. In other words, an extensive and trustworthy service department isn't solely reserved for these regular dealerships. Instead, customers can take advantage of all of the incentives that accompany these dealerships, and this certainly includes BHPHs.
Speaking of potential protections, the main concern among used-car-buyers is that their recently-purchased vehicle will quickly fail, forcing them to find another replacement (while also eating the bill for their recently-departed car). Well, many dealerships add some sort of protections to their vehicles, assuring that the customer won't be stuck with a lemon.
It's rather surprising, but these Buy Here-Pay Here dealerships can appeal to a wide range of customers, and the advantages don't solely benefit those with struggling credit. The higher interest rates may dissuade some customers from opting for these offerings, but they might also be willing to tolerate these higher monthly payments when they consider all of the advantages that accompany this particular route.
If you're enticed by these BHPH dealerships, then you should be heading into McCluskey in Cincinnati, Ohio today. This reputable dealership has years of experience, and their thousands of customers have continually been satisfied with their purchase and the accompanying services. If you've found yourself in need of a BHPH dealership, you don't need to look any further than McCluskey.