7 Ways To Make Your Used Car Look New Again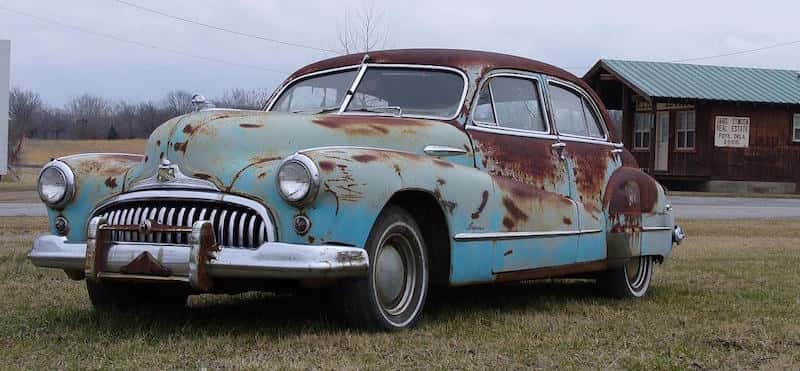 When it comes to getting used cars in Cincinnati as a new buyer, many buyer struggle to reconcile a lower quality car with a more affordable price. While there are a number of reasons why you might be struggling to find a quality used car, the most obvious (and most overlooked) problems are often the surface level issues, and can be easily remedied. This kind of work can turn your cheap beater into a desirable used machine in no time.
Granted, nothing is going to truly make your used car look like it just rolled off the lot again, but there are plenty of quick fixes you can give to a used car that can seriously boost its profile by not only making it look new, but actually work better because of it. For the interested buyer, this means years of hapy driving ahead, even if the car has not been well cared for during its lifespan. This can be valuable, and can get your car sold faster and at a better price later on.
Think your used vehicle needs a fresh face before you're happy? Here are a few quick tips on how to make your used car look new once again, and what you can do to get your used vehicle off your hands later on down the road.
Wash It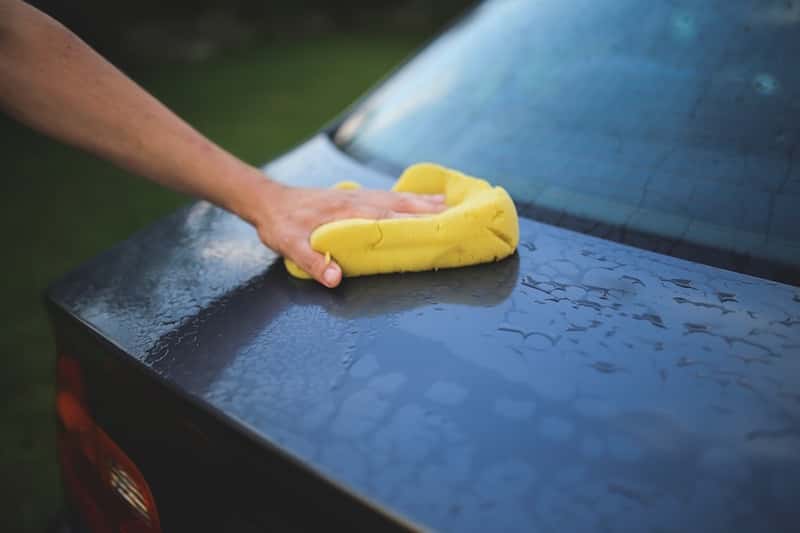 Painfully obvious, we know, but it's amazing how often this simple step is overlooked by car sellers. When you're trying to get rid of a car you don't want or need any more it's easy to neglect it, simply slap a "for sale" sign on the windshield, and call it a day. That, however, isn't going to be as fun to drive as a freshly cleaned, brightly displayed vehicle sitting ready for its new driver, and it all has to do with how we perceive our options. As a buyer, if we see something that physically looks nicer – even if it's the exact same below the surface – we're going to want it more, and will be willing to pay more for it. This is a valuable thing to keep in mind, and can seriously help you enjoy your used car quickly.
Touch Up Scratches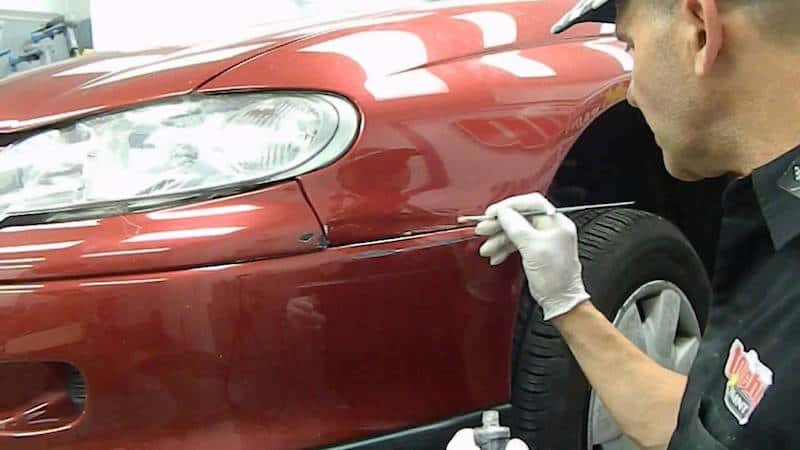 Over the course of a few years on the road, any well-used car gets a few dings and scratches here and there. Whether it's from a light fender-bender or simply the natural wear and tear of your environment, paint damage can only lead to more serious problems like rust and weakened panels, and your buyers are likely going to know this. It's best to patch up any scratches with the right paint and sealant to not only protect your used car from damage, but also to hide some of the less-than-desirable wear and tear any buyer is going to be wary of.
Detail The Interior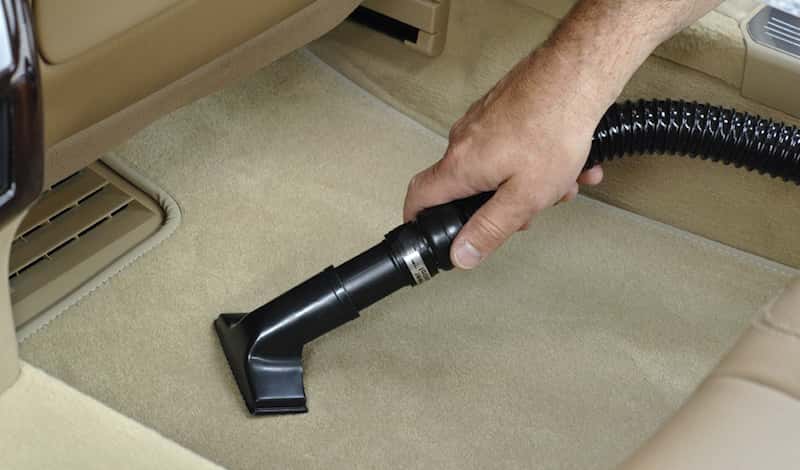 This can be as simple as cleaning out the inside, vacuuming the carpets, and wiping the dash with an automotive rag. These simple cleaning chores may seem tedious but they all play into making the vehicle appear more appealing to the driver later on. A clean interior speaks to a well-maintained vehicle, meaning more time spent on the road now and less time staring at your used vehicle still sitting in your driveway. And for those who don't feel like taking the time, your local car wash or auto body shop can likely fully simonize your vehicle for that fresh-off-the-lot level shine.
Consider Replacing Old Parts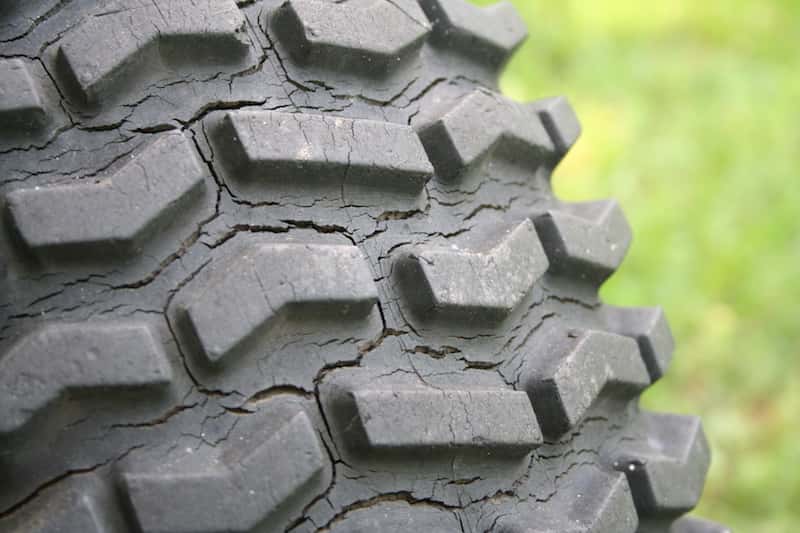 For every buyer, there's always going to be the "what will this cost me in the future?" factor. For the seller, this means any damage or old parts in need of replacement on your vehicle will count against your selling price, and buyers will account for repairs when considering a purchase. By fixing old parts – like worn tires, loud mufflers, or squeaky brakes – you can likely recoup the money spent on the repairs in your final sale cost and probably get your car in the hands of a buyer sooner rather than later when the time comes. With the expenses and repair work already taken care of, your used vehicle may appeal to those looking for something that won't take a lot of work in the future, and could help boost your overall satisfaction with your vehicle.
Add On A Few Upgrades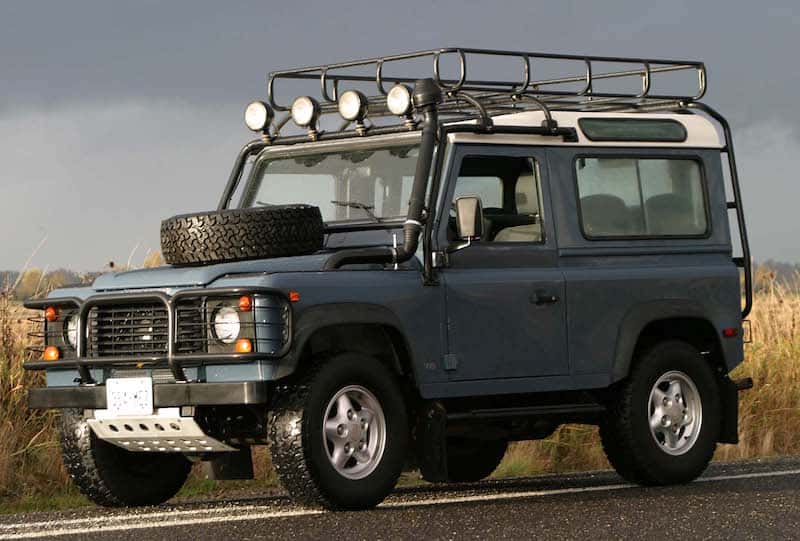 Of course, there's no better way to boost your final price than by making your car stand out above the rest – and for many models, upgrades are the best way to go. These can come in a number of different forms, including everything from upgraded wheels to offroading gear on an SUV, and even interior upgrades like seat covers or a better sound system, all of which can appeal to a buyer looking for a truly special used vehicle without spending tons of money. Again, you can likely recover the value of the upgrades and maybe even a little more with a decked-out used vehicle, more so than with your average old beater.
Get Your Maintenance Log Together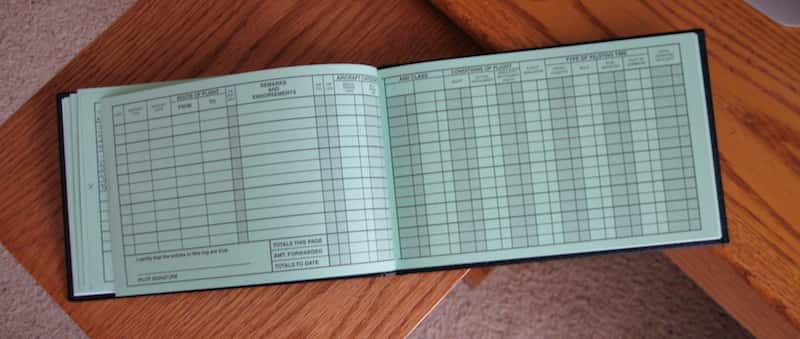 If you haven't been keeping a maintenance log for the lifespan of your vehicle, you can start one with your most recent records of mechanical work and maintenance done to your vehicle. This can come with the receipts as proof of work, or can simply be delivered on trust to the buyer in an oral record – whatever you choose, simply being forward about any repairs and your maintenance can earn a buyer's trust and convince them that your car won't prove to be a lemon the day after the sale.
Have A Mechanic Inspect It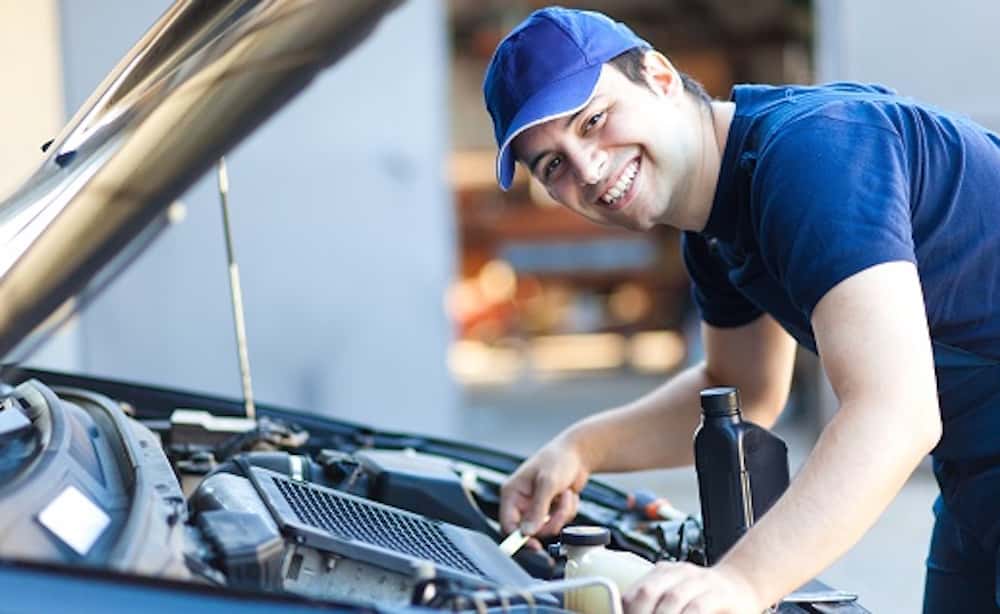 Finally, it's always best to leave the hard stuff to the pros – and by having a professional mechanic inspect your used vehicle, you will have a verifiable record that your vehicle is in good working order from a certified professional. This can be great added security to an unsure buyer, and can help you prove that your vehicle is worth what you paid for it.
If you're ready to start loving that old clunker sitting in your driveway but can't figure out how to speed up the process, consider taking some of these steps to boost your car's desirability and maybe even your price point. Either way, these guidelines are useful for any car buyer, and with them you'll be free from the pains of a hard-lived past and in a sweet ride in no time.