Your Guide to Buy Here, Pay Here Auto Loan Services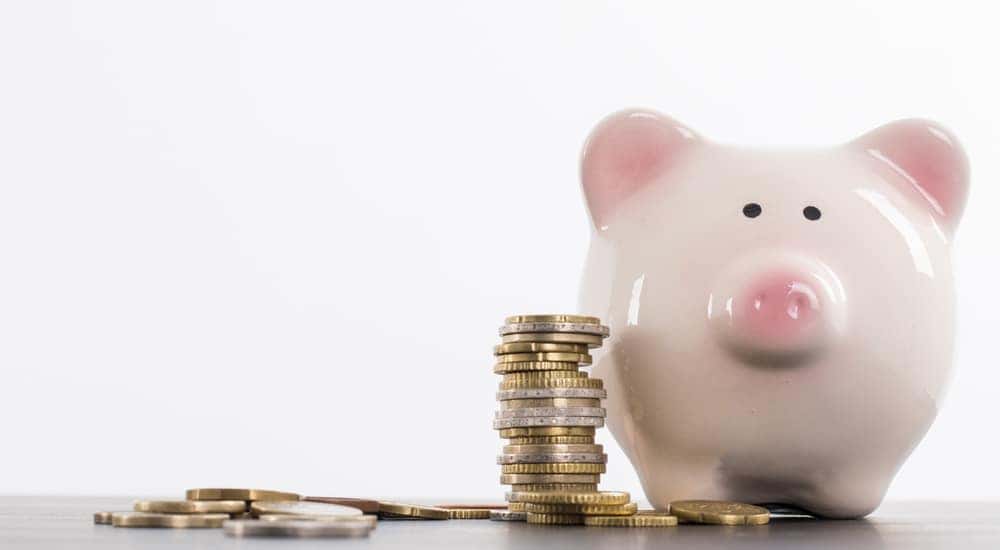 Driving is more than an American pastime–it's a national necessity for many individuals and members of their households. That's one of the reasons so many people with bad, poor, or fair credit choose to work with buy here, pay here dealerships. Otherwise, they might not have the means to make a living or enjoy a productive, fulfilling life.
Buy here, pay here dealerships may be a new concept to many consumers, which is why we've developed a quick guide to help you understand the way this type of arrangement works. But first, it's important to understand the benefits of having a reliable vehicle.
Advantages of Owning a Car, Truck, or SUV
Although some people live in very large cities where they don't need to have a set of wheels, the vast majority of those living across the country want and need the freedom to own a vehicle. Why?
They don't have access to any type of public transportation. This makes it exceedingly difficult for them to get anywhere, such as to doctor's appointments or a workplace.
The public transportation available is not safe, convenient, and/or practical. For instance, they might have to walk miles to get to a bus that then drops them off miles from a destination.
They cannot walk or cycle to their office or to run errands. Perhaps they lack the physical ability, or the route they would take would be prohibitively lengthy or risky.
They do not feel comfortable depending on professional or personal ride services like taxis, Uber, and Lyft. Not only do these services cost money, but they place them in a vehicle with a driver they don't know.
It's not an exaggeration to say that every car buyer has a unique reason for needing a vehicle. At the same time, some are not able to get approval through a standard auto loan process. Thus, they must consider alternative arrangements including the buy here, pay here system.
How Buy Here, Pay Here Helps Credit-Burdened Consumers
Buy here, pay here dealerships like McCluskey Automotive operate very simply. Instead of arranging financing through a third party, the dealership becomes the lender. All vehicle loan payments go to the dealership and/or the bank it chooses, rather than to a lending institution.
Not only does this arrangement eliminate several steps in the auto loan process for both buyers and sellers, but it solidifies the relationship between the dealer and the consumer. Basically, the dealership is telling the buyer, "I know your credit isn't the best, but we're willing to offer you the opportunity to increase your credit score by giving you a buy here, pay here loan."
If it sounds too good to be true, it's not. The dealership covers its risks by making sure that the buy here, pay here loan includes two factors:
An acceptable interest rate. Consumers who agree to a buy here, pay here loan can expect to be offered an interest rate that may be higher than they would get if they had good or excellent credit. This allows the dealership to offset the risk of lending to a borrower with a negative credit history.
The ability to recoup the vehicle if payments are not made. Buyers must agree to pay off their buy here, pay here loans as expected. Otherwise, after missed payments, they will lose the right to operate the vehicle.
At the same time, consumers are always protected during the process. State laws are specific as to the buy here, pay here guidelines, and dealerships like McCluskey Automotive follow those legal standards to ensure a respectful, mutually beneficial partnership between them and those working with them as part of the buy here, pay here program.
Getting the Right Vehicle for Your Buy Here, Pay Here Loan
Like what you've heard so far about the buy here, pay here system? Want to use it to finally have a reliable vehicle that you can feel good about owning? Be sure that you understand the ways to make sure that you're choosing the best car, truck, van, or SUV to fit your income and lifestyle.
Map out your finances.
Sit down alone or with a trusted financial partner or family member and look at your income and expenses per month. How much can you afford to pay to own a vehicle? Be sure that you leave enough aside to save for emergencies. That way, you won't ever worry about making a payment on your buy here, pay here loan or other fiscal responsibilities.
Determine your down payment amount.
Do you already have some money put aside that you can put down against the cost of a used vehicle? Are you planning to negotiate a trade-in value for an older car or truck? These will help offset the total buy here, pay here loan amount. Again, be realistic. If you are down to your last $2,000, you may not want to spend it all at once so you have extra.
Buy the most dependable vehicle.
When you come to the dealership to browse, be sure to consider all the vehicles that offer dependability regardless of their mileage. A Chevy that's 10 years old might not excite you, but its price probably will. Try to balance your needs with your wants, as well as your ability to pay. Ask the dealership personnel for help choosing a vehicle that will fit your budget and also be a safe means of transportation.
Ask questions before signing documents.
Have a question about something in the buy here, pay here contract? Your right as a consumer is to understand what you're agreeing to do. Never feel afraid or worried about asking a dealership to explain your responsibilities and their duties. The best buy here, pay here outcomes happen when both sides are understood.
Make payments a high priority.
Each month, you'll be expected to pay the dealership a certain total amount. If you're someone who has trouble staying ahead of writing checks, you may want to have the monthly payment deducted automatically from your bank account. As long as you have the funds to cover the deduction, you will never miss a payment. On the other hand, if you're sending your payments by mail, be sure to post them several days in advance of the actual due date. Buy here, pay here arrangements are like any other financial agreement: You do not have the wiggle room to change due dates without the prior written consent of the lender.
To find out if a buy here, pay here arrangement is right for you, stop by McCluskey Automotive today to discuss your auto loan choices.