Why You Shouldn't Buy into the Negativity of a Buy Here Pay Here Loan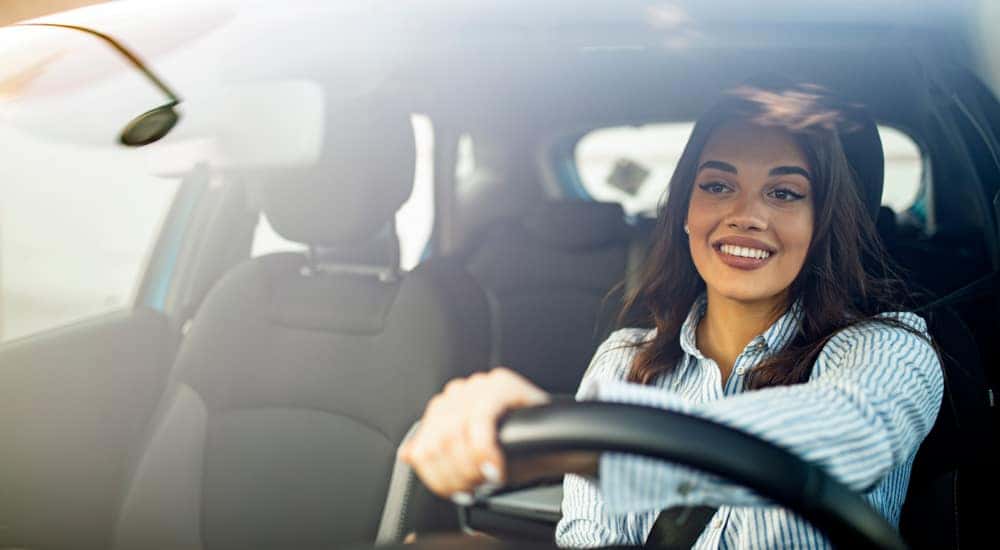 Securing a car loan when you have poor credit can be one of the most frustrating processes you will ever go through. Unfortunately, it is also one of the most important steps to rebuilding your credit to where it needs to be. If you find yourself in this situation, it is important to realize that you are not alone, and that there are reputable dealerships who want to see you succeed in your future financial endeavors. More than likely, you have come across the loan option known as buy here pay here in Columbus. 
If you have investigated this option for yourself, then it is also likely that you have come across plenty of negative things surrounding this particular loan structure. Unfortunately, the buy here pay here loan has gotten a bad reputation in the past, and that negative hype has turned away people like you, who could have benefitted from what it has to offer. Rather than succumb to the negativity, discover why you should give a buy here pay here loan a chance, here in the Columbus Ohio area.
Reasons You Might Need a BHPH Loan
Buy Here Pay Here financing isn't for everyone, but no single type of financing or solution for buying a car really is. That's something important to remember: everyone has a different situation, so the best way to afford a car is going to vary from one person to another. Figuring out what's best for you comes down to understanding your credit score, your options, and knowing what will fit into your budget so you can pay your bills. This is one of the reasons it helps so much to have an experienced financing expert by your side to help you figure these things out.
There are a number of reasons that a BHPH loan can be the best option for our customers, including:
Poor Credit Score – In general, this is typically the number one reason that our customers might need to choose a BHPH loan over any other type of financing. If you have bad credit, then you're going to have a hard time finding a bank or similar lender willing to give you a loan. A poor credit score can happen for numerous reasons, many times due to situations completely out of a person's control. Fixing this and rebuilding your credit takes time, but it is doable.
Lack of Credit History – Someone just getting started in life can find themselves in similarly rough shape due to a lack of credit history resulting in difficulty finding a lender. While some financial institutions will take a risk on an unknown prospect, it can be hard to find a good loan if you can't show that you're trustworthy with one. This is when having a co-signer can make it a lot easier to get a loan and start building your credit score.
Previous Default on Loan – Even if your credit has otherwise been good, and you have plenty of income for a decent loan, if you have a default on your record, you might find it difficult to get a loan from a bank. This can be particularly true if you defaulted on a previous vehicle since this can be seen as a potential pattern.
Bankruptcy or Similar Event – Not only does filing for bankruptcy impact your credit score, but simply by itself, it can be enough of an issue to prevent you from getting a loan from a bank or other lender on a vehicle. There are a number of reasons why bankruptcy can be the best solution to a bad situation but always try every other resolution first.
Lack of Other Options – For whatever reason, you might simply find that you don't have any other options for a lender. This is typically what it comes down to for many of our customers who need a BHPH loan – they have been denied by every other lender they've applied to. When you find yourself in that kind of situation, things can seem pretty hopeless; that's why Buy Here Pay Here financing can be so powerful and give you a chance that you can't find elsewhere.
These are only some of the reasons that a Buy Here Pay Here loan could be the right choice for you. Just remember that there is no shame in finding yourself in a tough spot where you need help rebuilding your credit. What matters most is that you take control of your finances today, so that you have better credit in the future and more options available to you.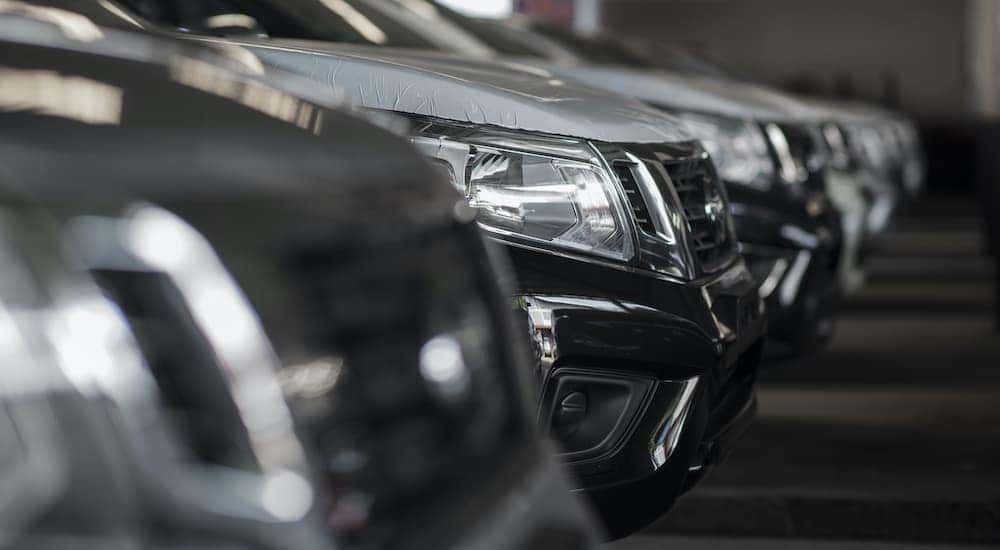 4 Buy Here Pay Here Rumors, Debunked
There are two sides to every story, and while most of us know this to be true, the majority of people stop listening after only one side has spoken its peace. The bad reputation that buy here pay here dealerships have received, is the result of car buyers listening to, and reporting on, only one side of the story. Let's take a look at five of the most common rumors that swirl around the concept of a buy here pay here loan, and what the other side has to say about each accusation. What you end up learning may actually surprise you.
Rumor One: Makes your credit score worse than ever before! – While this can certainly be the case for some drivers, the vast majority of buy here pay here loan recipients turn their bad credit scores around by the time their loan expires. Finding a reputable dealership that specializes in buy here pay here loans is crucial to ensuring the best possible outcome. McCluskey Automotive located in Cincinnati, reports on-time payments to the proper credit reporting agencies, which helps improve poor credit scores. Unreliable buy here pay here dealerships skip this all-important step, and buyers are left paying off a loan with no benefit to their financial situation.
Rumor Two: The interest rates are outrageous! – Another rumor; however, this one is true to a certain extent, but certainly not enough reason to turn away a buy here pay here loan opportunity. Dealerships who take on high-risk customers finance used cars in-house, which leaves them susceptible to a greater risk. If a buy here pay here loan is not paid, it falls entirely on the dealership who issued the loan, rather than a financial institution. Interest rates for buy here pay here loans are higher than traditional car loans, but not because dealerships are trying to "pull one over" on drivers. These high rates are meant to serve as protection in the event that a loan is defaulted on. A buy here pay here loan from McCluskey Automotive carries a higher interest rate than a regular-risk loan, but it is definitely not outrageous, or meant to trap buyers into a deeper hole.
Rumor Three: I didn't get to pick the car I wanted! – Securing reliable transportation when you have bad credit is the number one way to reverse your situation. At a buy here pay here dealership, the traditional way of securing a car is essentially reversed. When a buyer with bad credit goes down to McCluskey Automotive to get a buy here pay here loan, a dealer representative will sit down with the driver to discuss monthly payment options and what said buyer is able to afford. Once the financial aspect is settled, the salesman will present a few different options of vehicles that are within the range of what the buyer can afford. While this process is not as exciting as test driving various cars before deciding on a single one to purchase, it is the best way to get bad credit buyers behind the wheel of a reliable car.
Rumor Four: The dealership is hoping I default on my payment! – Unfortunately, this can be true of buy here pay here dealerships who aren't operating ethically. Unreliable buy here pay here dealers prey on bad credit car buyers, and set them up with payments they won't be able to make. After defaulting on a loan, the dealer repossesses the car, and is able to sell it to another unsuspecting buyer. This is one of the main reasons why finding a reputable dealership that is known for their expertise in buy here pay here loans is so important. McCluskey Automotive has been a staple in the Cincinnati community for decades, and operates on its long-standing commitment to integrity and dedication to its customers.
Proceed, But with Caution
If you are in a poor financial situation and aren't sure how to get out, consider how a buy here pay here loan can help you reach your future goals. While it isn't meant to be a long-term solution, it is the fastest way to secure a reliable form of transportation, all while improving your credit score.
Deciding to secure a buy here pay here loan in the Columbus area truly has the potential to be life changing. In order to get the most out of a buy here pay here loan so that it works well for your unique situation, it is imperative that you find a reliable dealership with an outstanding reputation. Buy here pay here loans can be an incredible asset for drivers who have no where else to turn, but only when they are secured through a reputable dealership.
If you have been on the fence about whether or not to take out a buy here pay here loan, we encourage you to explore its many benefits, and proceed with this life-changing process. As you do so, be sure to err on the side of caution, and only do business with a dealership you can trust, like McCluskey Automotive.
Reasons You Should Choose a BHPH Loan
We'll be honest: there are certainly some downsides to going with Buy Here Pay Here financing. It's not a perfect solution by any means, but in many cases, not only is it potentially the only real option available to you, but it could certainly be the best option available to you. Again, this will depend on your particular situation, but there are some great reasons to choose a BHPH loan when it's offered to you.
Here are some of the reasons we often strongly recommend that one of our customers go with Buy Here Pay Here financing:
Help With Rebuilding Credit
Once you find yourself in a situation where your credit score is low, it can feel impossible to do anything about it. It's true that having bad credit can often result in a spiral of future financial hardships that worsen your credit score further, but that doesn't have to be the case. A BHPH loan can actually be a great step in improving your credit – as long as you make your payments on time and the dealership reports your payments to credit bureaus, your efforts to pay back the loan will have a noticeable and positive effect on your credit score. It might not be easy, and it won't happen overnight, but the work you put into it and the discipline required to get your loan paid off on time will be rewarded.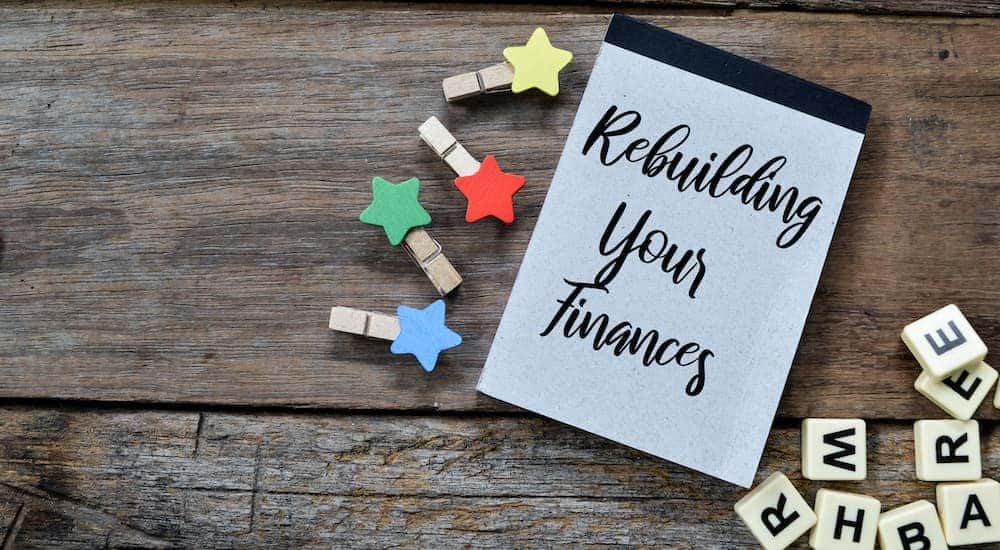 Better Than Third-Party Lenders
One thing a lot of people ask us about is the idea of getting financing from a third-party, bad-credit lender because there are other options out there. While we can't say for sure whether all of them are bad or not, there's no denying that some third-party lenders that focus on people with poor credit do so in a way that we'd describe as predatory. They too-often aren't interested in actually helping people, and instead, they look for desperate individuals with poor credit and low income and then prey on them to make money.
There are some third-party lenders that can help people in need, but it's often difficult to tell the good, reputable ones from those just looking to exploit people who are already in a rough position. We can't know what a third-party lender has planned or how they operate, but we do know how we work. In other words: we know that we're reliable and that we put our customer's needs first, but we can't definitively say that about other lenders or companies.
Convenience of All-in-One Shopping
Not only does Buy Here Pay Here financing offer a great solution for people with low credit scores, but it also simplifies the entire car-buying process. You don't have to worry about getting approval from a third party, and there's never any worry about credit checks and suddenly discovering that you can't get the vehicle you need. Best of all, you'll know the people that you're working with for financing because they're the same people helping you find the right vehicle. So whether you need to make a payment, have questions about payment options, or you're finishing up paying off your loan, and you're ready to look for a new vehicle, you'll always know who to turn to for help.
As you can see, while they're not always ideal, there are some compelling reasons to go with Buy Here Pay Here financing over other types of loans. At the end of the day, it's best to weigh all of your options and then make the decision that's right for you and your situation. Figuring out financing when buying a car can certainly be stressful, but choosing the right dealership often makes it a lot easier. Not only does that give you access to BHPH loans, but it means having an experienced financial expert there to answer your questions and explore all of your options.