When Buying Used Cars, the Possibilites Are Endless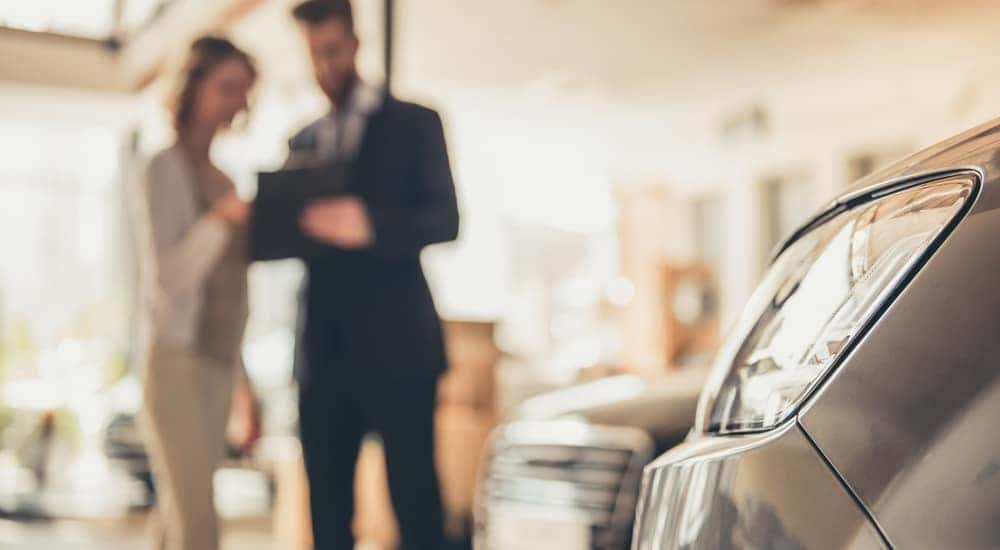 Looking at used cars for sale is easy, but finding one you want takes some time and dedication. That's not a bad thing; and it's not due to lack of vehicles to choose from. On the contrary, the automotive market has recently seen an influx of off-lease used cars hitting the market. Which means the used car market has grown exponentially, thanks to the above average amount of leased cars three or four years ago. Now, used cars are flooding dealer lots like a tsunami. Even if there wasn't an influx of used cars, the possibilities are still endless when you shop used.
After all, you aren't bound by brand or model, and you can pick what type of vehicle you want more easily. Instead of having to choose between a handful of new trucks, sedans, or SUVs, you can also pick and choose the model year you want to buy, which creates a pick and choose price. What I mean by that is a vehicle that's 20 years old is going to be much less expensive than an off-lease vehicle that's only three years old. If you're worried about quality, then you can always shop certified pre-owned for the peace of mind you need.
Perhaps the biggest advantage is that it's much easier to get more for less when shopping for used cars. Here are a few reasons why buying used is better than buying new.
Not Bound By Brand
This is actually a bigger advantage than you may think when it comes to buying used. Primarily, because opening yourself up to looking at and potentially buying a different brand is a great way to save some money.
Prices of vehicles fluctuate for many reasons, and one of those reasons is press coverage. For example, you could buy a VW diesel model for cheap right now thanks to the recent "Dieselgate" scandal. But, that wouldn't be a smart move.
In a less extreme example, you could find the type of model you want from a certain brand, and find its twin (or a vehicle close enough to it) that's cheaper than the original model.
A good way to do this is tell the dealer what you're looking for, and say you're also looking for other vehicles like it. Compare prices, and buy the cheaper one.
What Type of Vehicle Do You Want?
Of course, you have to decide what type of vehicle you want. It could be a truck, sedan, SUV, or any other kind of vehicle.
This is also true of new car shopping, but you don't have as many options. Take the new models from each brand, and add them up. Now, add together the used models that those brands produced, and tell me which one is the bigger number?
Common sense alone dictates that the used car segment will have way more models. Whether it's a 2015 model or the same model that pre-dates the year 2000, you have plenty of options to choose from.
What Model Year Do You Want?
Speaking of the model year, you're going to need to decide what model year you want to shop for.
Pick the model you want first, then research the model year that best suits you. Obviously, older vehicles are going to be cheaper than newer vehicles, simply due to depreciation. There are exceptions, of course.
If you want a newer-used model and are worried about the quality of buying a used car (which you shouldn't be, cars last a lot longer than you think), then certified pre-owned is a great option.
Take GM's certified pre-owned program for example. Not only does it offer $2,800 of built-in-value for qualifying GM and Chevrolet vehicles, but it also gives you guaranteed quality and peace-of-mind.
In order for a Chevrolet or GM vehicle to be considered a CPO, it must first be within 5 model years old, under 75,000 vehicle miles, have a clean title, and come with a vehicle history report. If it meets those requirements, then it needs to pass a 172-point vehicle inspection and reconditioning process.
After it passes that comprehensive inspection, it's time to sell it. When you, the consumer, buy the vehicle, you're looking at getting a host of benefits. Like a new 6-year/100,000-mile powertrain limited warranty, an exclusive CPO scheduled maintenance program, 12-month/12,000-mile bumper-to-bumper limited warranty, 24/7 roadside assistance and courtesy transportation, access to a vehicle exchange program, a 3-month trial of OnStar's Guidance Plan, and a 3-month SiriusXM Trial subscription.
In other words, not only are you getting guaranteed reliability and peace-of-mind, but you're getting plenty of value with your purchase.
Easier to Get More For Less
Buying a certified pre-owned vehicle isn't the only way to get great value in the used car market. It's also a lot easier to get more for less when buying used.
By easier, I mean it's possible. Since it's not possible to get more for less when buying a new car, no matter how hard you try.
Here's a scenario where shopping a different brand helps. Say you're shopping for a 2004 Ford F-150 base trim, but see a 2004 Silverado 1500 mid-trim truck for the same price. Now, the first thing to do is check the vehicle out and make sure there's nothing wrong with it. If it checks out, then you can get a truck that does what you need it to and also gives you more than the initial vehicle you were looking for. Hello leather seats/steering wheel and Bluetooth connectivity.
Or, you could look at it from the perspective of buying used vs. buying new. The average price of a new car is just over $34,000 in 2017. Do you know how much $34,000 can get you on a used car? A lot. Just make sure there is nothing wrong with it, and thanks to depreciation, you can get a luxury sedan for the price of a new economy sedan.
The Possibilities Aren't Just Endless – They're Better
Clearly when you're buying used, the possibilities aren't just endless, they're better. Think about the value-for-dollar ratio alone when it comes to buying a used car. That should prove that used cars are absolutely worth a closer look…