Used Ford F-150 (11th Generation)
Ask just about anyone who really knows their trucks and they'll know that few model lines can match the classic Ford F-150. When it comes to providing top-tier power to match an amazingly attractive and reliable construction, an unbeatable ride regardless of where you roam, and the day's most advanced and enviable entertainment tech, few can compare to a used Ford F-150 for sale at your local Ford dealer. That's because Ford knows truck – and they've shown that in spades with a decade of excellence in the F-150 lineup.
This is especially true of the 11th generation F-150, which took the truck world by storm with its historic 2004 – 2008 production run. Offering some of the day's most impressive upgrades to everything from the inner cabin to the underpinnings themselves, the eleventh-generation F-150 is a force to be reckoned with – the legacy of which can still be found in just about every Ford truck on the road today.
Here's a look at just some of what makes the eleventh-generation F-150 so impressive, and why it's always worthwhile to take a look at any used Ford F-150 for sale at your trusted Ford dealer.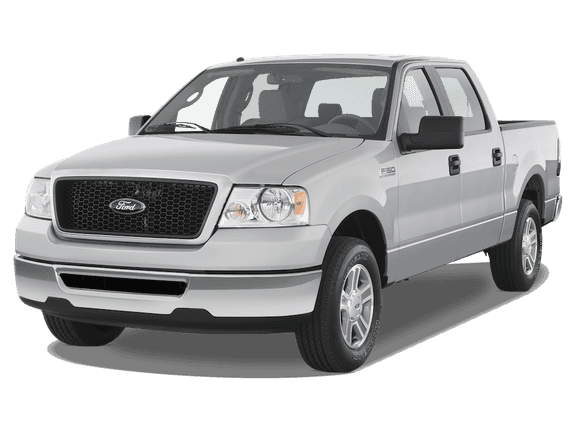 2004 Ford F-150
Built to be all-new and redesigned for a new generation of truck lovers, the 2004 Ford F-150 emerged onto the scene with a burst of excitement, and what followed is nothing short of a revolution in what consumers have come to expect from modern trucks.
Boasting a new, sleek design upgrade that offers a refined sense of style mated to a bold, aggressive stance, the 2004 F-150 is a truly "take-no-prisoners" kind of truck. Built to follow the example of Ford's venerable Super Duty line of trucks, the 2004 F-150 features a redesigned side-window design that scoops down toward the hood to create a sleek silhouette that can't be missed.
Plus, all of this super-styling is backed by an impressive 4.6 L Triton engine and four-speed automatic transmission, capable of pumping out up to 231 horsepower and 293 lb.-ft. of torque for total control in just about any situation. With improvements like this to lean on, the opening act of the 11th generation F-150 is a force to be reckoned with among models of its day – and the accolades reflect that. The 2004 F-150 took home both the North American Truck of the Year Award as well as Motor Trend's Truck of the Year for 2004. The 2004 F-150 also took Car And Driver's Best Pickup Truck from the Chevy Silverado for the first time in three years, a place it would hold for years to come thanks to this impressive new 11th generation construction.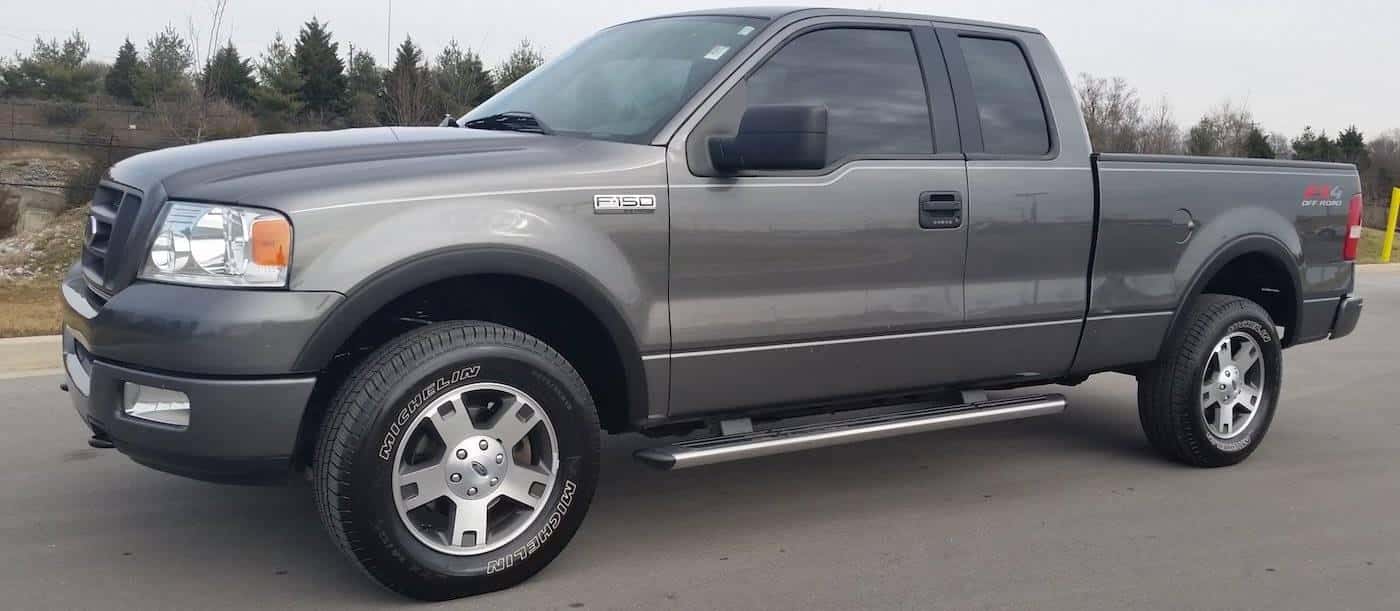 2005 Ford F-150
Built to improve on the eminently-impressive 2005 F-150, the highly-desirable 2005 Ford F-150 brought performance improvements to the F-150 line that drivers had been waiting for, for years. Just take the newly-standard 4.2 L Essex V6 and manual transmission, which offers up to 202 horsepower and 260 lb.-ft. of torque while maintaining an impressive 15 combined miles per gallon fuel efficiency. Add in newly-available automatic headlamps and you've got one Ford truck that's bound to turn heads and leave other drivers impressed.
And impressed the world was – proven, it seems, by the 2005 F-150s continued dominance as Car And Driver's Best Pickup Truck for the second year in a row. Plus, the 2005 F-150 set a single-year sales record for trucks, selling over 939,000 models to consumers worldwide in what is undeniably one of the most popular pushes for a new Ford truck ever. It's no secret why the 2005 F-150 is so popular – just take a seat behind the wheel and you'll know just why so many drivers chose the F-150 for this model year.

2006 Ford F-150
Although born from the same model line and still a cornerstone of the eleventh generation of F-150, the 2006 model of Ford's F-150 saw a wide range of notable improvement that actually set it quite a bit apart from its most immediate predecessors from 2004 and 2005.
Perhaps most noticeable right off the bat is the newly-available flex-fuel version of the highly-respected 3-valve 5.4 L Triton V8 engine, capable of pumping out plenty of power with a design especially crafted to conserve gas. This helped catapult the 2006 F-150 to commercial success, and even earned the 2006 F-150 the distinction of Fleet Truck of the Year by Automotive Fleet and Business Fleet magazines.
The 2006 F-150 is also unique in that it's the first to offer a Harley Davidson special edition on its two- and all-wheel drive Supercab models. This year also features notable mid-cycle upgrades, including five-inch running boards, traction assist on 4×2 V8 models, and an all-new "Smokestone Clearcoat Metallic" paint on the refined Lariat trim level. Whatever you choose, you're bound to find something in the 2006 F-150 that matches your lifestyle – all it takes is a few miles behind the wheel to feel it for yourself.

2007 Ford F-150
Ford lovers know the F-150 is among the greatest when it comes to special editions – and the 2007 Ford F-150 is an excellent example. The 2007 F-150 heralded a brand-new complement to the existing FX4 model, the new FX2 Sport package. This 2-wheel-drive truck comes with a special appearance package, and a SuperCrew was offered in the Harley-Davidson trim as well.
And don't think the flashy appearance means this F-150 is lacking even an ounce of that pure power you've come to love. The standard 4.2 L Essex V6 engine pumps out a reliable 202 horsepower and 260 lb-ft of torque and, according to Ford, a properly equipped 2007 F-150 (in either the Regular cab or SuperCab 8′ box 4×2 models) can tow a maximum of 11,000 lb and 1,800–3,050 lb payload. That means all the road-ready power you need in a Ford that's built for you – and it's all available in the 2007 model.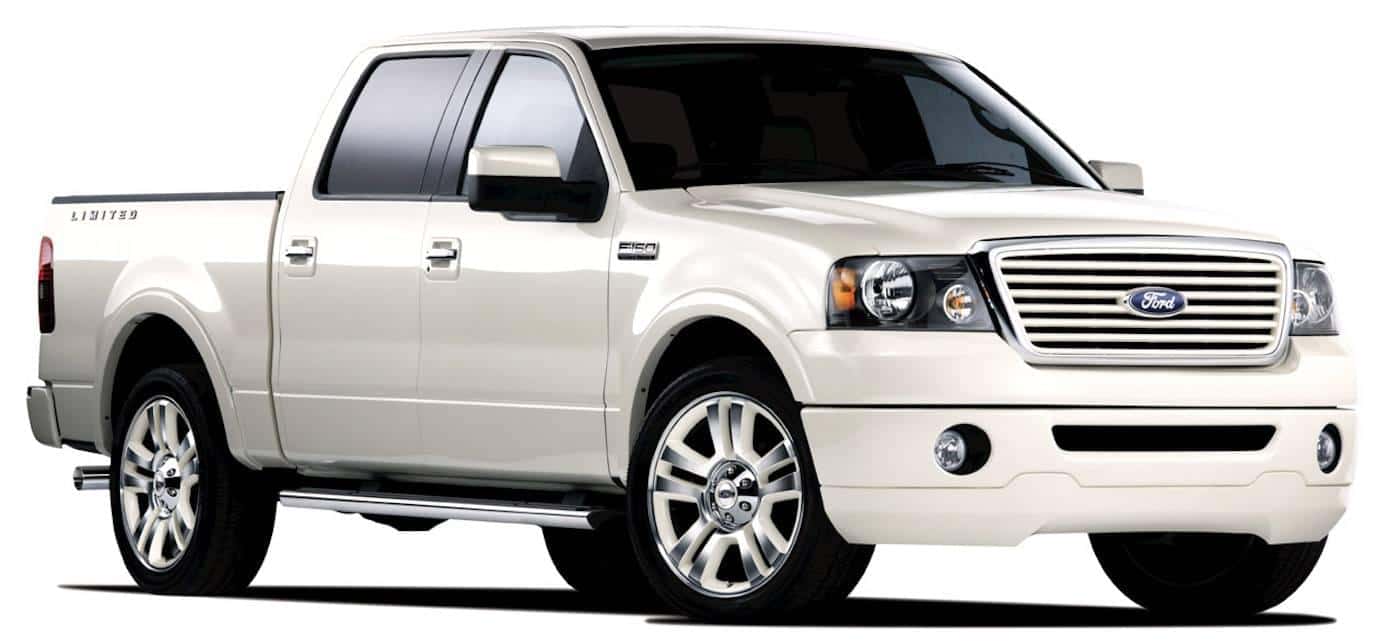 2008 Ford F-150
Working off the success of the 2007 F-150, the 2008 model brings much of the same power with a greater dedication to good looks and tough styling than ever before. Those looking for a truck to be proud of can rely on the 2008 F-150's sleek, muscular build to turn heads just about anywhere you might find yourself.
Ford knows how to keep a good thing going when they see it, and the 2008 Ford F-150 is no exception. 2008 saw the introduction of the F-150 Foose Edition, which debuted in fall 2007 as a 2008 model. The gorgeous options came based on the venerated F-150 FX2 Sport, and uses a Roush-developed powertrain and a supercharged 5.4 L V8 engine to put out 450 horsepower and 500 lb-ft of torque.
One Great Family, Tons of Great Options
Whatever your choice, those who opt for a member of the beloved F-150 eleventh generation are sure to be pleased with everything from power to styling to pure technological pleasure. Take a trip to your trusted Ford dealer and take an F-150 out for a test drive of your own – you may just be surprised how well they hold up to the best of what's around today.