Used Chevy Colorado (1st gen)
Known far and wide as an excellent mid-size truck capable of pumping out serious power without sacrificing on style, the Chevy Colorado has long been regarded as one of the kings of the pickup world. Roads and driveways across the country are chock-full of used Chevy Colorado vehicles, and it's been that way for over a decade.
The reasons for the Colorado's popularity are numerous, but one thing is absolutely certain – few trucks can compare to the first-generation Colorado when it comes to making a splash right out of the gate.
Between impressive improvements to design and architecture and Chevy's usual robust selection of available options, the Colorado stormed the truck market and left a reputation that still carries it to driveways year after year. Here's a look at that amazing first generation – the one that set a pace to last until today's impressive new Colorado options.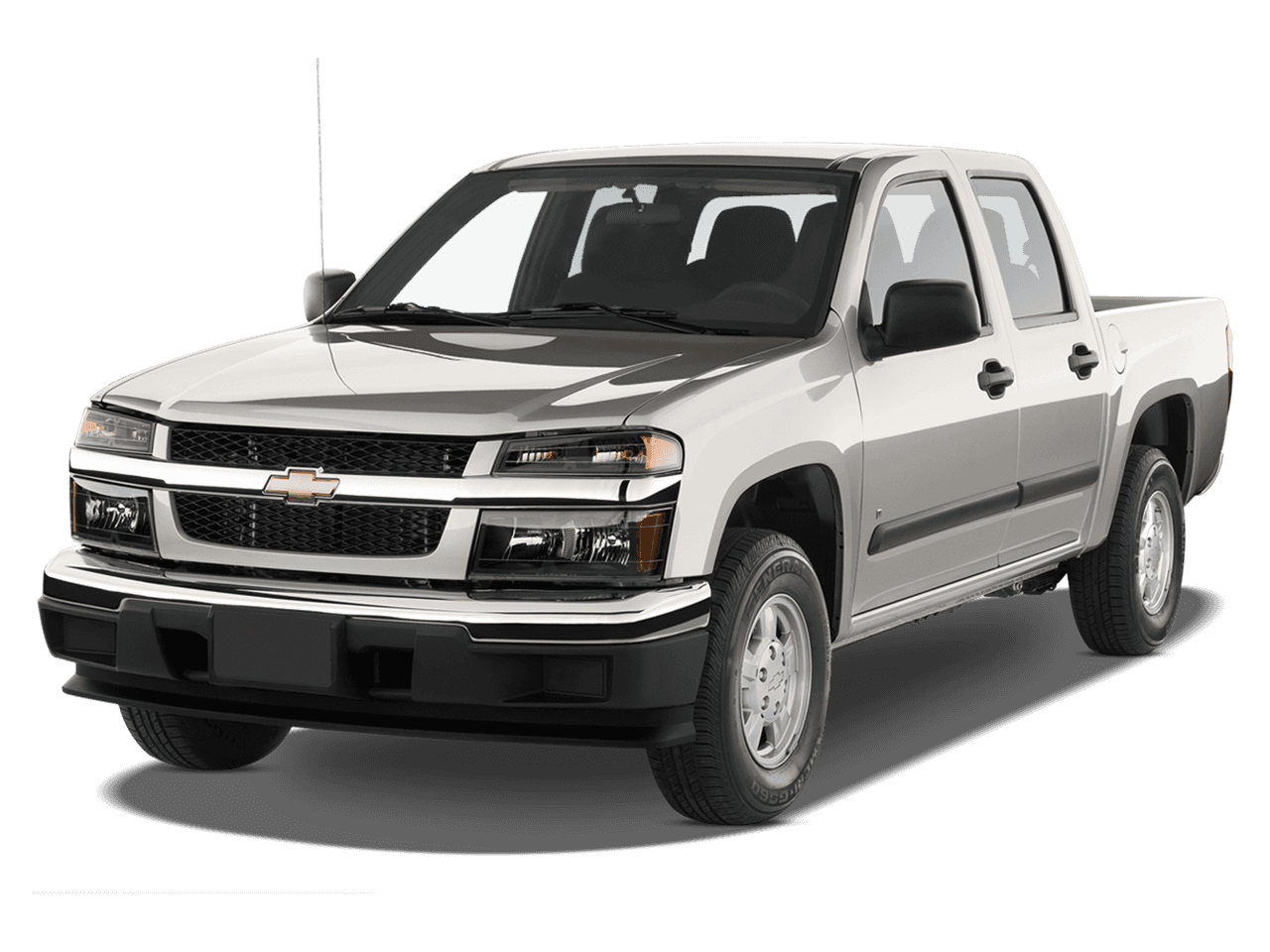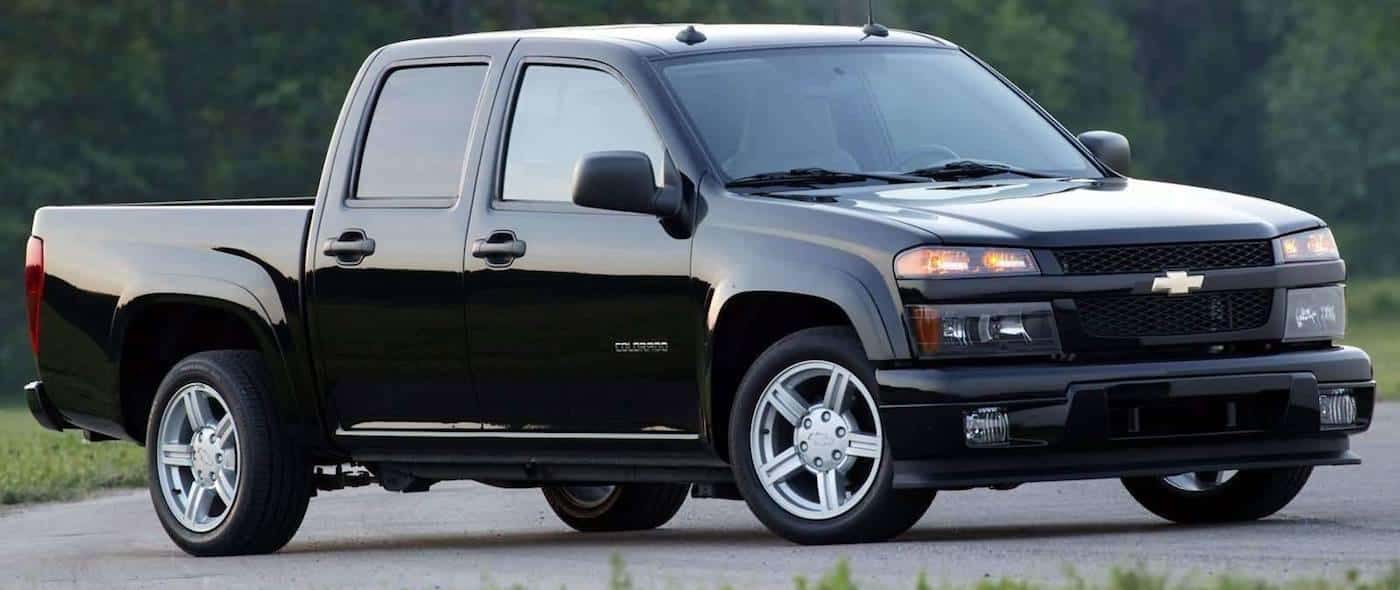 2004 Chevy Colorado
Taking no prisoners and pulling no punches right from the get-go, the 2004 Chevy Colorado set a new standard thanks to a powerful 4-Cyl, 2.8 L standard engine, capable of powering mile after mile with an amazing 16 MPG city, 23 MPG highway, and 19 MPG combined fuel economy.
Or, those looking for some serious power under the pedal, the available 5.3L V8 tows up to 6,000 lbs – meaning you can transport your ATVs, snowmobiles, and pretty much anything else you may feel like bringing along. Add in the available interior improvements like leather seats (a lifesaver in the winter time) plus mechanical improvements with the available rear locking differential and 4-wheel drive and you've got one mid-size truck that's there for just about anything that may lie ahead.

2005 Chevy Colorado
Building on the success of the still-new 2004 model, the 2005 Colorado takes performance to the next level with the available rear-wheel drive or four-wheel drive drivetrain. These each come available with standard, extended, and four-door crew cab body styles, meaning you won't have to choose between style and power in this Colorado.
The standard 2005 Colorado features the 2.8 L I4 engine for plenty of horsepower even on rough terrain, but the more powerful 3.5 I5 engine offered on the Z71 package is an excellent way of pumping up performance capabilities on this truck.
Known far and wide as one of the most highly-desired premium trim levels on the road, the 4-door Z71 edition also features a 4-speed automatic transmission standard. Those who simply can't give up on total, seamless control for truly awesome performance can get all this in one easy edition of the 2005 Colorado.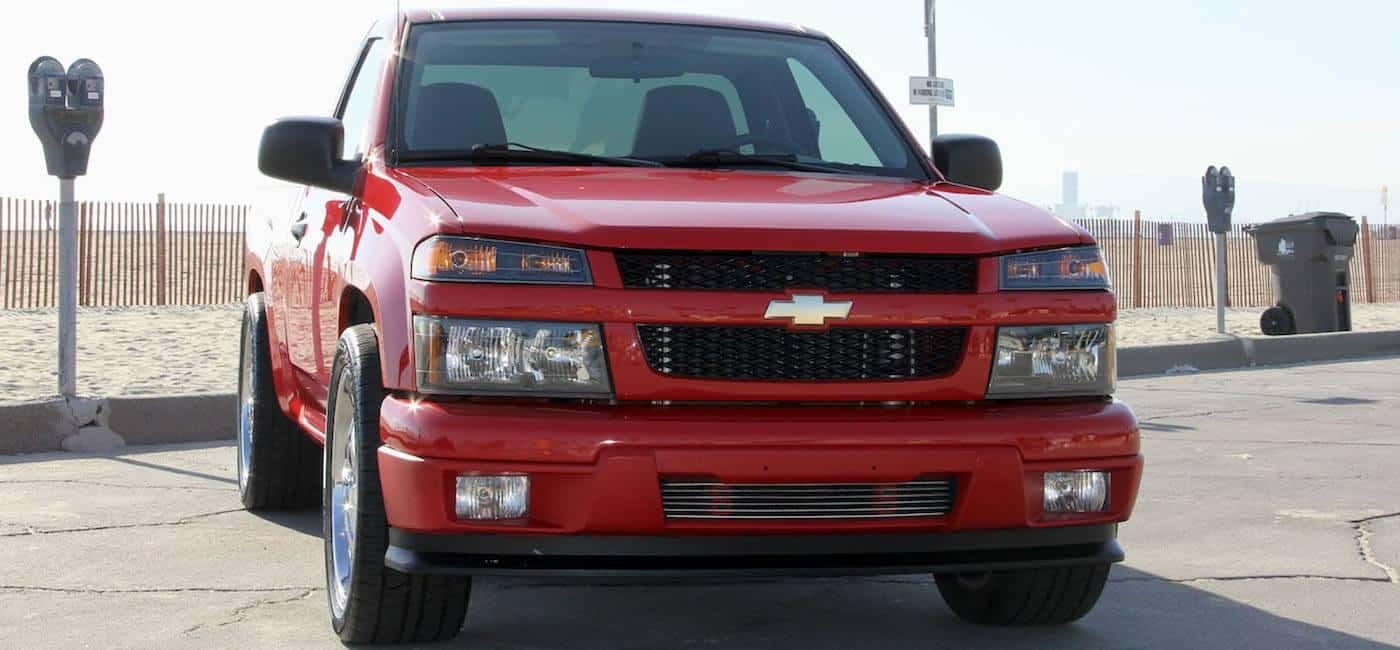 2006 Chevy Colorado
While not much changed between the standard 2005 and 2006 Colorado models, what really stands out from this year is the Colorado ZQ8 edition. This impressive iteration offers an available lower and more road-tuned "sport" suspension than the standard Z85 edition, and comes ready-to-roll with 17 inch wheels, a color-matched bumper and grille, and low profile fender flares to make this edition just that much more distinctive.
Still not enough style? Try the 205\05 Colorado Xtreme edition of the ZQ8, which features a unique front bumper, rear bumper, side skirts, fender flares, grille, headlights, and 18 inch wheels. Power Steering, air conditioning, and cruise control also jump in the mix to make the Xtreme one model we wouldn't mind being seen in even all these years down the road.

2007 Chevy Colorado
Refreshed for 2007, this Colorado boasts a facelift up front and a new round of engine offerings, including the 2.9L LLV I4 and 3.7L LLR I5. Those who jumped on the 2007 Colorado also had the option of several new colors, including Deep Ruby, Pace Blue, and Imperial Blue. New tires and wheels, as well as minor changes to the grille and interior for the LT and LTZ models, make for one notably styled-out pickup that drivers won't be tempted to let go of any time soon.

2008 Chevy Colorado
If any features define the improvements seen on the Colorado for the 2008 model, they're the chassis and powertrains. Boasting a brand-new body-on-frame chassis which proved to be much more rigid than previous Chevrolet compact pickups, the Colorado handles off-road and corners like never before. Say goodbye to dash-rattling or squeaks, even on the worst washboard roads.
For 2008, Chevy also introduces a number of performance and off-road packages to further bolster the Colorado's rugged trail-ready reputation. The standard in-line four-cylinder is a powerful and potent option that doesn't sacrifice on efficiency, and when paired with the manual transmission it offers exceptionally good fuel economy.
And for those always on the go, the 2008 Colorado's rear tailgate features a notable architectural improvement in that it can open at an 55-degree angle, meaning your cargo can rest flat on the tops of the wheel wells to more closely align with the tailgate.

2009 Chevy Colorado
Packing a seriously impressive pair of 185-horsepower four-cylinder (standard) and 242-horsepower five-cylinder (available) engines, the 2009 Chevy Colorado provides plenty of power and excellent fuel economy. Or, choose the four-wheel-drive option and watch this compact pickup tackle everything from deep snow to rugged off-road trails.
All this power needs a suitable safety system to go along with it, and the 2009 Colorado delivers. Featuring an enhanced array of safety features like standard StabiliTrak stability control and a new braking system with improved stopping distance, the 2009 Colorado comes ready to handle the worst of what may be out there on the road. Plus, drivers can choose from a host of new equipment, including revised wheels and an improved Z71 package.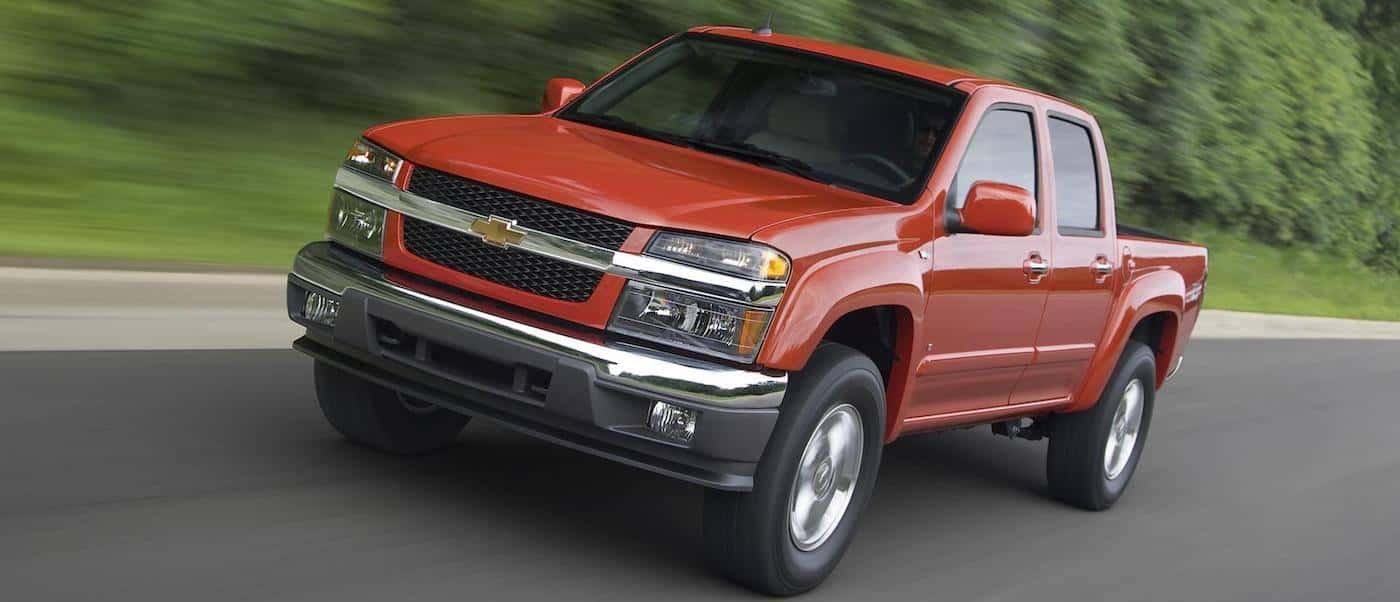 2010 Chevy Colorado
Head curtain side airbags are standard on all 2010 Colorado models, as are a five-speed manual transmission and the scrappy 2.9-liter four-cylinder engine. The 2010 Colorado also saw a whole host of newly-standard equipment added into the base model, including air conditioning, cruise control, a tilt steering wheel, dual outside mirrors, automatic headlamps, carpeting, AM/FM stereo, XM Satellite Radio, tachometer and forward-facing jump seats in the Extended Cab. Added safety equipment also includes standard anti-lock brakes (ABS), side curtain airbags, and stability control to make even tough drives a no-brainer.
The 2010 Colorado LT trim also saw a boost in standard gear, including chrome front and rear bumpers, Deluxe Cloth upholstery, a CD player and a leather-wrapped steering wheel. On top of that, the powerful Z71 trim adds the Z71 off-road suspension, auto-dimming mirror, rear sliding window and the 3.7-liter five-cylinder engine. Plus, the Colorado's widely-desired V8 engine is there to open up efficient power thanks to improved variable valve timing technology.

2011 Chevy Colorado
For 2011, the Colorado actually saw few notable upgrades to the standard offerings – mainly just the newly designed front seat head restraints and the upgraded OnStar version 9.0.
Where the 2011 Colorado really shines, however, is in the available additions, including four-wheel drive, four-speed automatic transmission, heated leather seats, automatic locking rear differential, tow package, power windows, power door locks, power mirrors, 16-, 17-, and 18-inch wheel options, a six-disc CD changer, traction control, the available Z71 off-road package, the ZQ8 performance package (18-inch wheels, sport suspension and 5.3-liter V8 engine) and Bluetooth hands-free phone connectivity.

2012 Chevy Colorado
For 2012, Chevrolet made quite a few equipment changes to the Colorado line. Take, for instance, the Power Convenience Package which was added to 1LT trims. 2LT trims saw some interior improvement with standard front bucket seats, and a locking rear differential is made standard on 2LT, 3LT and 1LT 4×4 models.
Plus, thanks to Chevy's available off-road and performance packages, the 2010 Colorado seriously stepped-up its off-road game to match a seriously boosted style. Plus, the standard 2.9-liter engine is no joke, especially when combined with impressive fuel economy.
We appreciate your interest in our inventory, and apologize we do not have model details displaying on the website at this time. Please fill the form out below and our team will quickly respond, or, please call us at (513) 421-1111 for more information.

Find Your First-Generation Colorado Today
No matter what you may be looking for in a compact truck, the Chevy Colorado has long been one of the best options on the road for drivers who can't stand compromises. Check out a used Chevy Colorado for sale at the used Chevy dealer near you, and get ready to forever change the way you think about used pickups.