New Tech Launches for BHPH Auto Financing Dealers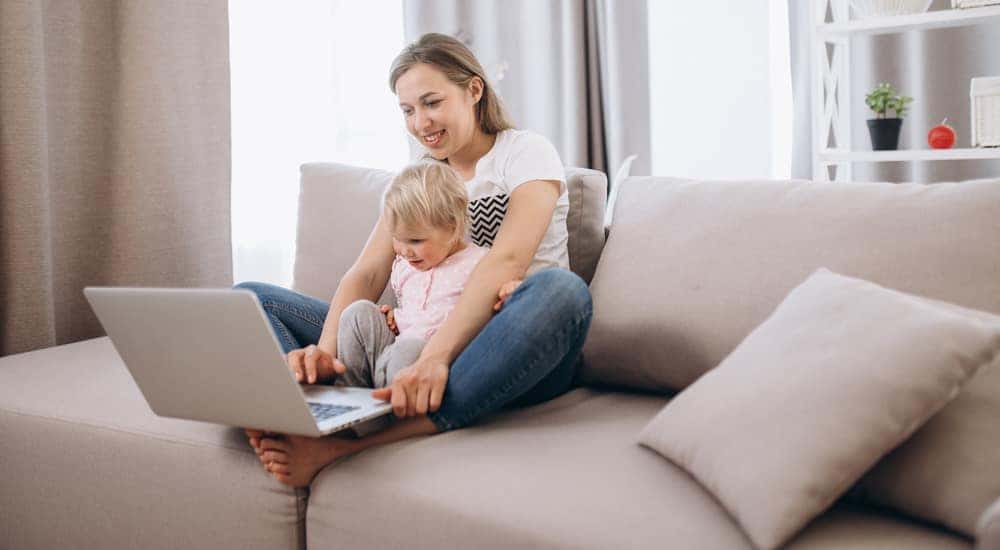 If you are one of the record number of Americans who have a car loan, you might have chosen to use the Buy Here Pay Here option at an auto dealership like McCluskey in Columbus, OH. Buy Here Pay Here (BHPH) financing programs are offered by auto dealerships like us in which the dealer extends credit to consumers, rather than a traditional bank or lending business.
To help dealers around the country and like ours in the central Ohio region better serve themselves and their customers, there's a plethora of new technology launching now. It is being used to more efficiently control a dealer's operating costs without having to add more operating expense. If you're a Buy Here Pay Here financing dealership in Columbus, Ohio, read on to see the cutting edge technology being shown for the first time ever.
Manheim, the world's leading provider of vehicle remarketing services, will be displaying the capability of one of its mobile auction units. As the online vehicle remarketing leader, connecting buyers and sellers to the world's largest, most comprehensive wholesale marketplace through its extensive in-lane and digital offerings, BHPH dealers will be able to participate in the car auction making it more accessible and convenient to the end customer.
Magnum Contact is promoting a new BHPH financing tool: the capabilities of its online chat feature. Touted to be implemented on its website, this new feature will help auto dealerships learn about new leads and business. By chatting with prospective customers online, auto dealerships can learn what people are looking for.
SecureClose is bringing fully electronic, fully compliant closings to hundreds of new buy-here-pay-here auto dealers with Auto Master Systems, a dealer management system (DMS) serving 500 BHPH dealers and independent finance companies across the United States and Canada. Instead of printing hard copies of deal documents to their printer, users can simply press a "Send to SecureClose" button, after which the files will be processed for electronic disclosure. SecureClose can ensure every buyer receives the same compliant, easy-to-understand disclosures. Auto Master Systems is even bilingual. An automated avatar explains the paperwork in either English or Spanish, and closings are video recorded. Closing records are securely stored in the cloud, along with the deal package.
A Billing App Connected to a Smartphone
To ensure that BHPH individuals make their payments and remain current on their installment contract, Walletron is introducing its moBills system to BHPH dealers. MoBills is a tool that can help small dealerships with as little as 50 accounts or larger dealerships with as many as 5,000 accounts. What's new and what differentiates this new tool from other billing apps is that it is connected to the default wallet app installed on smartphones. Walletron has devised a simple two-tap enrollment process for the borrower. Once enrolled, MoBills is a go-between for the auto dealership and the borrower, providing the most up-to-date information. MoBills can communicate in real time with the consumer via notifications sending them branded messages about sales or service specials or coupons.
What are the main advantages of MoBills? It provides BHPH auto dealerships with the ability to reach their customers early, with easy pre-prepared and scheduled or customized and immediate push notifications, regarding pre-payment so your customer never forgets when the bill is due. It also lets the customer know when their payment is due or if it is overdue. For the borrower, MoBills gives them an easy customer payment method through their mobile device, by credit/debit card, bank account, or a cash payment network. The consumer and the dealership always have the customer's billing and account history at hand, all digitally linked to the customer's mobile wallet. This digital message reduces the costs involved for the dealership to print and deliver paper statements. By implementing the moBills bill payment technology, the BHPH industry will receive a new, higher level of efficiency in bill payment, using a device that 97 percent of smartphone users already have in their hand.
Extending Credit with an App
A leading firm in telematics, location-based business intelligence, and risk management, Spireon Inc. introduced an updated iteration of its GoldStar GPS system, which provides auto dealers and lenders the ability to grow while mitigating risk.
GoldStar has been used successfully for the past 15 years, allowing BHPH dealers and lenders to stay connected to their customers in order to facilitate payment collection, monitor default predictors, and streamline recoveries when necessary. The updated GoldStar solution will be available in June 2017.
This just-released version of GoldStar offers a number of significant advantages.
New Mobile GoldStar Connect app offers real-time location tracking, geofencing, speed alerts, and other connected vehicle benefits
Faster workflows
A redesigned user interface offering a faster, more intuitive user experience
Excessive Mileage Reporting feature that provides early warning of driver behavior that may accelerate the devaluation of assets
A one-step Easy Recovery Link which speeds up and increases efficacy of recovery workflows
Redesigned hardware with an enhanced GPS unit, boasting a lighter re-engineered form factor, made more durable to prevent tamper protection and withstand extreme temperatures
LTE Coverage device option provides more comprehensive service, better wireless reception and enhanced signal reliability, all future-proofed features
In an effort to create integrated solutions for Buy Here Pay Here dealerships that will eliminate the need of double entry, Selly Automotive's customer relationship management platform aligned with dealer management systems software developed by DMS provider AutoManager. The integration of AutoManager's DMS, DeskManager, offers a three-pronged solution: allows sales data to be exchanged on a bi-directional basis; aims to eliminate redundancies; and aims to increase dealership efficiency.
It's prime time for Buy Here Pay Here auto dealers in the Columbus, OH area to seek out new technology in order to become more efficient and profitable. We're finding that technology is absolutely critical to move forward if we want to be successful and increase our Buy Here Pay Here financing operations.