My Credit is Awful! Can I Still Get a Car Loan?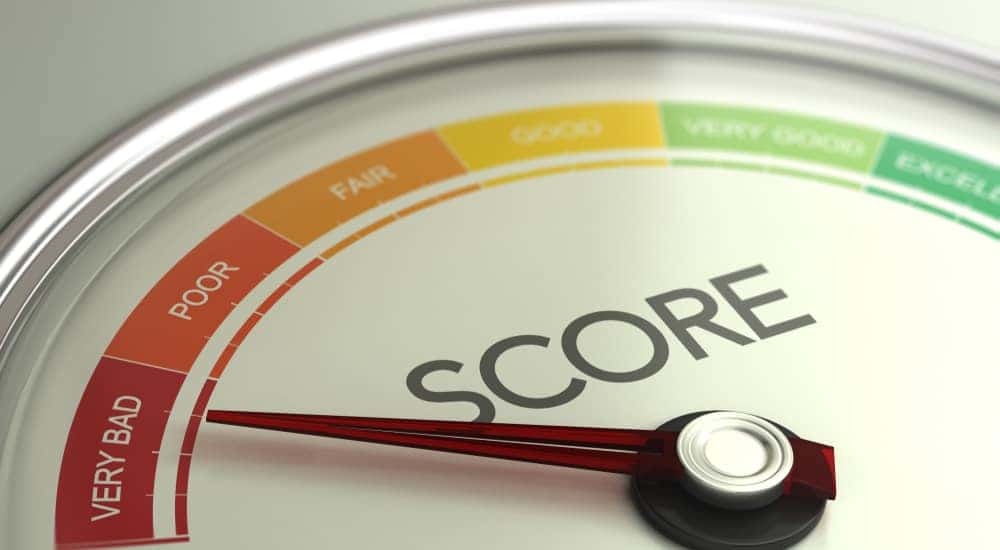 In an attempt to calm your nerves right off the bat – yes, you can get a car loan if you have bad credit. Before we dive into how, where, and why your credit will affect your auto loan, let's start by making it very clear that you are not alone. Bad credit affects a lot of American adults, and is much more common than you might think. Rather than getting down in the dumps about your credit score situation, it is important to recognize that changes need to be made in order to improve it. One of the most effective ways to increase your credit score, is to take out an automotive loan and make on-time regular payments. Whether you do so with the help of a co-signer, or explore your options for buy here pay here in Columbus – the fact of the matter is that even with bad credit, you have options.
What Is Bad Credit?
Let's talk credit. Specifically, credit scores. If you are a United States citizen, then you have a credit score. Depending on your past borrowing history, your score may be zero, or it may be upwards of 800. Wherever you fall on the scale, it is important to know what it means, and how much you can expect to pay in interest on a car loan.
The Simple Dollar was started by Trent Hamm after experiencing a complete "financial meltdown" back in 2006, and aims to help people fight debt and bad spending habits. Hamm's team collected the following information as part of their company's mission. TheSimpleDollar.com updated the current interest rates for various credit scores, which we think will prove helpful as you begin your search for a car loan with less than perfect credit. Keep in mind that these are estimates only, and the exact percentage of interest you end up paying will vary from person to person.
FICO SCORE: 720-850 – APR of 3.31%
FICO SCORE: 690-719 – APR of 4.64%
FICO SCORE: 660-689 – APR of 6.76%
FICO SCORE: 620-659 – APR of 9.48%
FICO SCORE: 590-619 – APR of 13.86%
FICO SCORE: 500-589 – APR of 14.95%
As you can plainly see, the lower your credit score, the higher amount of interest you will end up paying. Based on the chart above, your credit score and corresponding interest rate will have a major impact on how much your monthly car payment will be, and how much interest you will pay over the period of ownership. Take a look at the numbers below, which are based on an auto loan for $20,000, over the period of 60 months.
APR of 3.31% – These individuals can expect to pay a monthly payment of around $362, for a total paid interest amounting in $1,730 over the course of the 60-month period.
APR of 4.64% – Borrowers with this corresponding credit score will end up paying around $374 per month, and a total of $2,448 in interest.
APR of 6.76% – The next level also experiences a jump of about $20 in the monthly payment, which would total right around $394. Total interest paid would top out at $3,624.
APR of 9.48% – Borrowers with a credit score between 620-659 will end up paying around $420 per month for 60 months, for a total interest amounting to $5,191.
APR of 13.86% – As the borrower's credit score decreases, the monthly payment amount and total paid interest increase exponentially. A shopper who is responsible for this APR amount, will end up paying a monthly payment of $464, for a total interest of $7,834.
APR of 14.95% – Car loans with an APR of nearly 15%, will end up paying $475 per month on a 60-month $20,000 auto loan, and a total additional interest amount of $8,516.
It is glaringly obvious that as your credit score dips, so does your chance of getting a low APR on your automotive loan. While this may be frustrating to some car shoppers, it should not be a deterrent.
What If My Score is Under 500?
The information provided by Hamm's website only covers credit scores that level out at 500. Unfortunately, some borrowers have a credit score that is considered deep subprime, and dips well below that level. If you fall into this category of American adults, it is important that you know your options before throwing in the towel. A car loan can be the quickest way to reverse your plummeting credit score, and get your life back on track.
If your credit score is below 500, you can expect to pay a higher APR, and have a harder time borrowing from a financial institution. This is where buy here pay here dealerships come into play. Traditionally, this type of dealership has received a bad reputation, thanks to unethical businesses that prey on those with weak credit scores. Today, finding a reputable location, such as McCluskey Automotive, can be your ticket to securing the car you need, and turning your current financial circumstance around.
Here at McCluskey Automotive, we want to see you get back on track, and we want to help. As other dealerships and financial institutions turn you away from securing an auto loan, the team at McCluskey Automotive guarantees your approval through our buy here pay here loan option. Buy here pay here, or BHPH, means that we lend you the amount you need for your car from our in-house financing department. Because of this, we can guarantee that everyone who walks through our doors, will get a "yes" answer for the automotive loan they have been seeking.
Don't spend another day wondering how you will make it to work, or feeling afraid to face up to the fact that your credit score has dipped down to a level you aren't proud of. The sooner you recognize that your credit score needs to be improved, the sooner you can begin the process of turning things around. McCluskey Automotive will help you get into a reliable used car, at a payment amount you are comfortable with. We will submit the proper paperwork to the credit reporting bureaus, so that your on-time payments and hard work pay off in the form of an increased credit score.
Come in today and learn more about how McCluskey Automotive can help you secure the car you need, even with bad credit.