McClusky Automotive Buy Here Pay Here Used Cars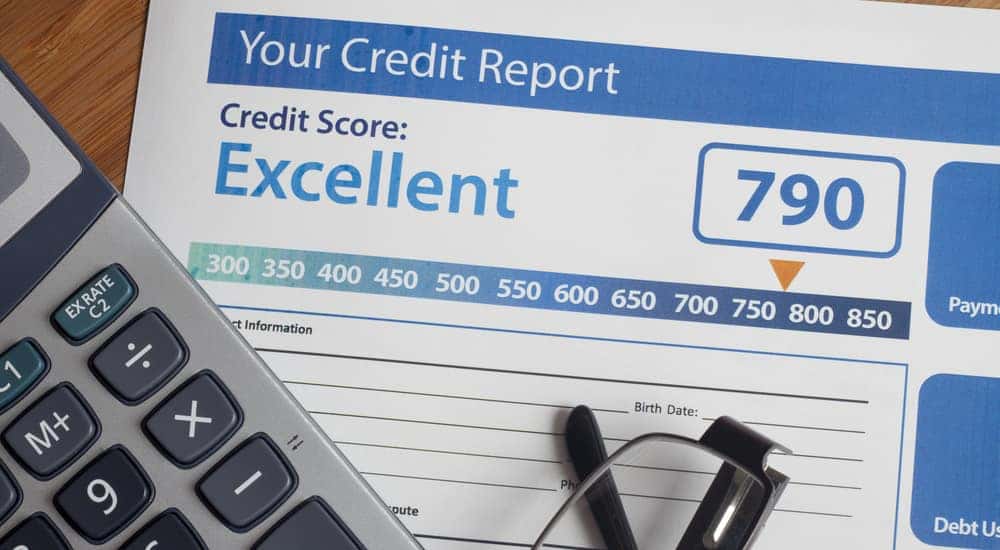 A car is a necessary asset in today's world. Getting to work, school, or toting the kids around is simply impossible without a reliable vehicle. Having the safety, security, and peace of mind that a decent vehicle provides is second to none.
Credit mistakes can haunt a person for a very long time. People do not realize at the time when they are racking up credit card bills and fees they simply cannot afford, that their credit history is being ruined. Getting out of a bad credit mess can take a very long time, and singlehandedly be one of the hardest things a person can to do. A Buy Here Pay Here dealership can help restore a credit standing to a respectable one. The higher the credit score a person has, the lower the financing rate new lines of credit and loans will be. If a bad credit history is keeping you from getting a reliable vehicle, a buy here pay here dealership may be a great way to not only turn that bad credit history around, but get you into a better vehicle.
Many families today simply cannot afford to find a newer vehicle. Or at least they believe that they cannot. Bills, cutbacks on salary rates, and possibly a less than savory credit score, create a picture of financial instability that simply makes affording a new car unlikely. Fortunately, for families and individuals in this particular situation, buy here pay here dealers like McCluskey Automotive exist to provide a car buying service tailored to their particular situations. In-house financing makes the feat of affording a used car on a tight budget possible.
If you or someone you know is experiencing a bad credit history problem and is in need of a newer, safer, more reliable mode of transportation, McCluskey's buy here pay here program will help you get the right car for the right price into your driveway.
McCluskey Specializes in Your Budget
We see the same story all the time. A young couple comes in with a vehicle that probably used to be an okay ride, back in 2000. We also know that they are here because a few past credit mistakes or a fixed budget is keeping them from financing a brand new car. Here at McCluskey's buy here pay here dealership, lower prices and lower rates are our specialty. We talk to the new shy customers, sit them down and have an honest heart to heart conversation about what is going on and what realistically is reasonably affordable.
We DO NOT want anybody getting in over their heads on a vehicle they either do not need or simply cannot afford. We will then set up a payment that is acceptable to all the parties involved, and help them to choose from several different vehicles that are in their independent price range. No one gets stuck with a car they do not want or a slim to none choice of vehicles. Your budget is our starting point. We use the information that you, the customer, provide to us to work out a deal that makes everyone involved in the process happy.
Everyone Qualifies
At McCluskey, nobody with a steady income will be turned away. We see potential customers all the time, frustrated up to their eyeballs from too many rejections. Some dealers have no concern about the customer's financial needs and limits. A lot of places will put people into a vehicle that they flat out cannot afford. Payments get missed, cars get repossessed, and then credit histories get ruined. We have had stories like this walk into our dealership time and time again. When this happens, we are happy to assure the customer that we will do everything in our power to find the right vehicle for their specific budget and not a dollar more.
Let Us Fix Your Credit
We will help repair your broken credit history. In-house financing makes this possible. Instead of having to go to a bank, credit union, or another loan source, the in house financing specialists at McCluskey will provide the financing that you need and can afford so that the vehicle that you deserve can be driven home to your driveway. Repairing your credit while stimulatingly putting a "new to you" car outside your front door is what we do and we love doing it. Monthly payments that are affordable and tailored to your budget make the used car buying experience fun again. No more will you have to walk into a dealership, and get your heart set on a specific vehicle, all to have it yanked away with the infamous words, "Your credit application has been denied." Our buy here pay here dealers give a 100% approval rating to customers with an income. All you have to do to qualify show evidence of an income, and come in to see us!
McCluskey is Here for You
At McCluskey, we know what it is like to experience financial difficulties. Things happen sometimes and a past mistake can follow you and even haunt your livelihood for years and years to come. People who may have never experienced any sort of financial problems have no idea what it is like to be stuck. It can feel like a rut a mile deep that simply has no foreseeable way out. McCluskey Buy Here Pay Here dealerships want to be the ones to send a ladder down that seemingly endless black hole that is your financial situation and give you a reasonable way out. We will not set unrealistic terms with your loan, or interest rates that could skyrocket without warning, like some other dealers. The price and terms that we give you are what you are responsible for, ultimately. Bottom line, McCluskey wants to help you repair your credit and find a reasonable, safe, secure, new to you vehicle that you want to drive.