How BHPH Dealerships Are Focused on the Customer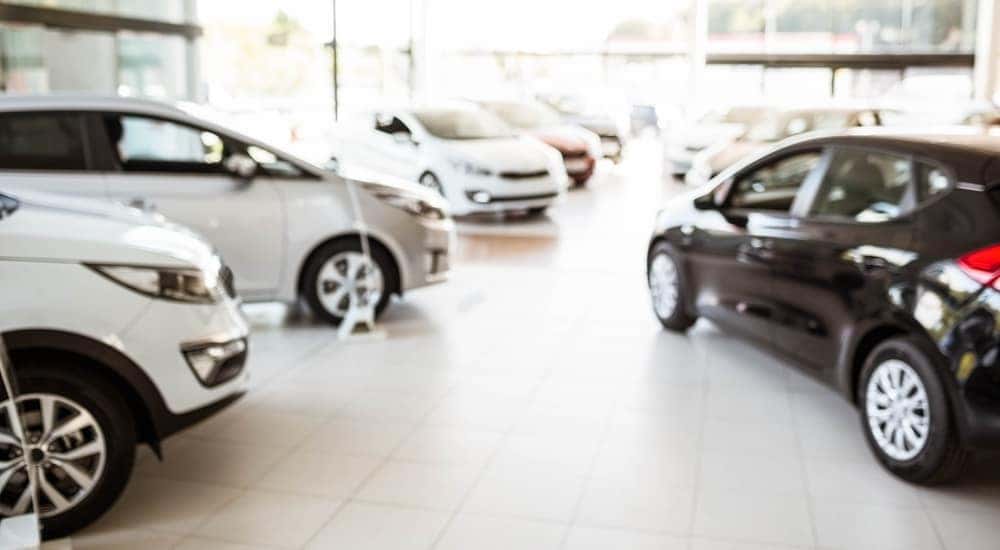 There are plenty of myths that unfairly plague Buy Here-Pay Here dealerships. With these businesses traditionally requiring higher interest rates, customers assume that the staff is looking out for their own best interests, as opposed to the best interest of the customer.
Sure, some seedy BHPH dealership may be operating under that logic, but the majority of these businesses are as customer-focused as your traditional dealerships. McCluskey Chevrolet is the perfect example. The dealership offers a knowledgeable financing department that's always there to assist a potential customer. The presence of this staff makes McCluskey a de facto BHPH business, although they're also generally known as a used and new car dealership. McCluskey isn't going to restrict deals from those customers with poor credit, so these buyers can take advantage of the same opportunities that other customers receive.
These opportunities include the Monthly Payment Calculator, which will provide some clarity on the potential vehicles a buyer may be considering. The Lifetime Mechanical Protection plan accompanies several of the dealership's vehicles, and drivers can be assured that McCluskey's service department will have your ride running good as new. Of course, the dealership generally offers some incredible deals on their new and used vehicles, which should be enough to attract any potential buyers.
When all is said and done, these BHPH dealerships are actually looking out for the best interests of their customers. Using McCluskey Chevrolet as an example, let's see some of the services that these BHPH businesses provide…
Monthly Payment Calculator
You may have your budget set down to the penny, so you probably have an understanding of how you'll spend your money each month.
However, when you finally enter that Buy Here-Pay Here dealership, you may be overwhelmed by the various fees and charges. As a result, you won't have any clarity on which vehicles you can realistically pursue.
Thanks to McCluskey's Payment Calculator, you can determine your potential targets before you even enter the business. You start by entering your gross yearly income, and you can then determine whether you want to target a specific make or body style. To truly focus on a specific grouping of vehicles, drivers can even set the mileage for their desired ride. Finally, the customer can set the maximum intended monthly payment and a maximum down payment.
By entering this information, drivers can unlock their own personal inventory. Now, when you finally enter McCluskey, you'll understand which vehicles actually fit within your budget.
Lifetime Mechanical Protection
Many of McCluskey's new and used vehicles are accompanied by the dealership's free lifetime mechanical protection plan. This means for as long as you own the vehicle, the dealership will fix up any of your engine's major parts, including:
All internally lubricated parts, engine block, cylinder heads (if damaged as a result of a mechanical failure to an internally lubricated part), intake/exhaust manifolds, mounts, expansion plugs, harmonic balancer, oil pan, pulleys, thermostat and thermostat housing, timing chain cover, valve covers, and the water pump.
Turbocharged and supercharged engines are included in this deal, as the dealership will fix up several factory installed parts, including the:
turbine
turbine shaft
valves
vanes and housing (if damaged as the result of a mechanical failure due to an internally lubricated part).
How about the transmission and transfer case? That's included, too:
gear cases and housing (if damaged as the result of a mechanical failure to an internally lubricated part)
torque converter
vacuum modulator valve
flywheel/flexplate
TV cable mounts
TCM, solenoids
coolor and metal cooler lines
transmission oil pan.
Finally, several parts of your drive axle will be secured by the deal:
gear cases and housings (if damaged as the result of a mechanical failure due to an internally lubricated part)
axle shafts and bearings
C.V. and universal joints
propeller shafts
4WD actuator.
General Car Specials
Of course, McCluskey could purely advertise their incredible vehicle deals to entice potential customers. Several of their used vehicles are accompanied by incredible price tags, making them realistic options for standard customers or those seeking to finance.
A pre-owned 2005 Chevrolet Equinox LT comes in at only $13,420. While customers could be turned off by the 158,942 miles, the vehicle more than makes up for that in its various capabilities.
The 3.4-liter V6 engine can pump out 185 horsepower, solid power for an older SUV. The five-speed automatic electronic transmission (with overdrive) helps accentuate these specs, and the unit also plays a significant role in the 19 city/25 highway mile per gallon fuel efficiency.
The all-wheel drive capability means the Equinox is able to overcome any adverse weather. The cast aluminum wheels will have no issues cutting through ice or dirt, and the antilock brakes will assure that you can maintain your solid grip on the road. There's even a six-speaker sound system included in the ride, so customers can still appreciate modern technology from the 2005 model.
Meanwhile, while it may not fit in the budget of all customers, the $30,000 price tag of the iconic 1959 Chevrolet APACHE seems like an absolute bargain. The vehicle is nearly 60 years old, but it only has an astonishing 13,533 on the odometer.
The sleek, red pickup truck is presumably equipped with the brand's 3.9-liter engine. This unit can pump out 116 horsepower, which is an incredible number of a vehicle produced in the 1950s. Featuring rear-wheel-drive capabilities, drivers will find that the truck is more than capable of overcoming harsh conditions. Plus, thanks to the vehicles steel unibody, driver's should remain relatively secure in the event of a collision.
Drivers don't even need to visit the dealership to begin the car-buying process. Customers can use McCluskey's website to confirm a specific vehicle's availability, and they can then schedule a subsequent test drive in that targeted ride. Drivers can also pursue financing if the need arises, and they can inquire about any questions or concerns they may have, regarding their potential purchase. When the customer is perfectly content with the final decision, he or she is able to make an offer via the website. That way, you can expedite the entire car-buying process from the comfort of your own couch!
Sure, Buy Here-Pay Here dealerships may not necessarily appeal to all customers, as some of their services solely focus on serving those with poor credit. However, these high fees and interest rates (which are basically the lone ways these dealerships can make money off their services) shouldn't be interpreted as bad customer service. As you've read, these businesses still provide a number of deals and benefits that should seduce any potential customer, particularly those looking to rebuild their credit scores.
Whether you're utilizing the monthly payment calculator, relying on the lifetime mechanical protection, or just capitalizing on one of the dealership's incredible deals, you'll recognize that Buy Here-Pay Here dealerships are focused on the customer.