Have No Fear With Buy Here, Pay Here Financing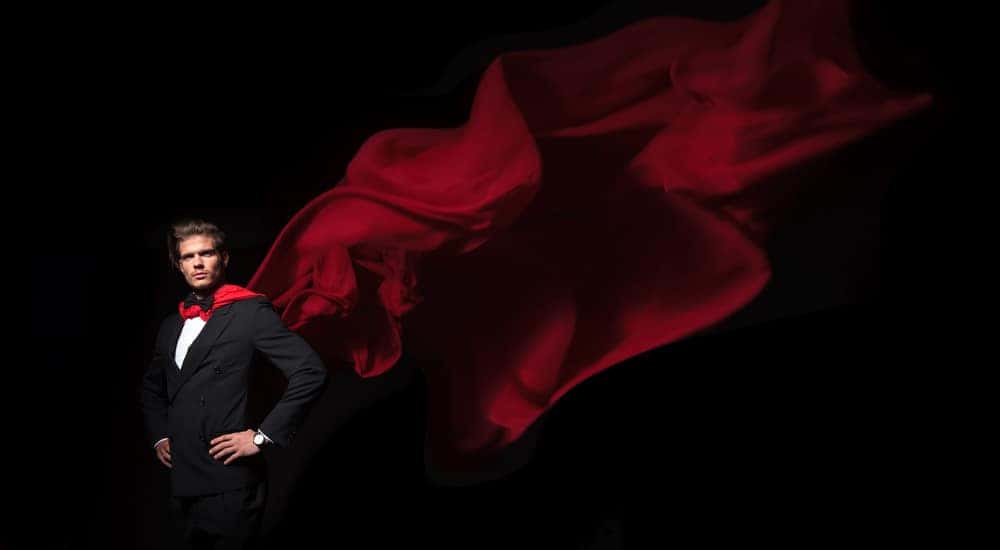 Lately, there has been a lot of negative discussion surrounding dealerships that finance cars using Buy Here, Pay Here loans, and a lot of that negativity is deserved. There are many dealerships out there that would just love to take advantage of your low credit, no credit, bad financial situation to make a quick buck. However, not all Buy Here, Pay Here dealerships are out to trap you in a shoddy, scammy loan or are eager to repossess your car. In fact, if you search "Buy Here, Pay Here near me" you'll most likely be surprised at the number of reputable dealers that do offer a Buy Here, Pay Here form of financing. That's because as car dealers, we know how critical it is to have a safe and reliable car in order to pull yourself out of your bad credit/no credit situation. While bank and credit union lenders may be able to quickly peruse your credit report and lending history and feel no qualms about stamping your car loan application with a big "NO," dealerships don't want to have to look a valued client in the eye and reject them for a loan that could be the difference between steady employment and unemployment.
What's the Risk with Buy Here, Pay Here Financing?
So why do Buy Here, Pay Here dealerships have such a bad reputation? Simply put, many people who need to finance their car using Buy Here, Pay Here loans have a pretty terrible history of actually paying back their lenders. This isn't to say that Buy Here Pay Here patrons are bad people – not at all! It just means that they may have fallen on hard times or made a few financial mistakes along the way. Regardless of the reason why they have such a poor credit history, the dealership has to work with what they know, and what they know for a fact is that the client's credit history flags them as a risk. Therefore, in order to protect themselves against financing a bad deal, the dealership has to finance at a very high interest rate. What this means is that if you end up going the Buy Here, Pay Here route, you'll wind up paying much more in interest than your neighbor who went the traditional financing route.
Is this the perfect situation for you or the dealer? No. In an ideal world, you'd be able to pay either all in cash or secure traditional financing. However, if you've already tried to get a loan from your bank, credit union or other financial institution, you know the frustration that accompanies being turned down and rejected over and over again. Buy Here, Pay Here dealerships offer a "last-resort" form of financing that might just get you out of your money-woes.
Making a Buy Here, Pay Here Loan Work For You
So what do you need to do if you get a Buy Here, Pay Here loan? Without a doubt, your number one priority needs to be paying that loan back in full, every single month. Do not even contemplate signing up for a Buy Here, Pay Here loan if you think you'll struggle to meet the payment obligation – if you do, most likely your car will be repossessed within one to two missed payments and your credit will most likely suffer irreparable damage. Use your Buy Here, Pay Here loan to repair your damaged credit buy making your payment on time every month – you never know, you may be able to turn your score around so drastically that you never have to worry about using a Buy Here, Pay Here dealership again!
So what are the keys to making a Buy Here, Pay Here loan work for you? Aside from paying the monthly loan on time, you want to be sure you aren't taking out a loan for more car than you need. Be sure to visit a dealership that offers a wide selection of used cars, and opt for the one with the fewest bells and whistles. To put it bluntly, if you're using a Buy Here, Pay Here loan, your priority needs to be fixing your credit and saving money – not driving the sweetest car on the block. Forget the sunroof and the satellite radio. You want to find a car that is safe, reliable, and the most affordable option possible.
Do Your Research Before You Buy
That said, you also want to be sure the car is not a hunk of junk that is going to break down the minute you put your foot on the pedal. This is why it's critical to do your research and find a dealership with a great reputation – make sure to read online reviews and ask your friends and families for any recommendations they may have.
Once you locate a great Buy Here Pay Here dealership near you, walk the lot and find the car that fits your budget (remember: your budget is tight and you desperately need to stay within it… do not be upsold by a shifty salesman!). You may be thinking that once you lay eyes on a car that fits your needs and budget, your work is over, but it's not. You need to research the car – this means doing online homework to see if there are recalls issued on the car, if it has a clean (or clean-enough) CARFAX report and even looking to see if there is any visible damage. What you really want to do is have a mechanic give your car a once-over to make sure it's in great condition. Most dealerships will work with you in order to make that happen, and it's well worth your while to take the time to get it checked out, considering the investment you are about to make.
Hopefully, now that you understand a little more about Buy Here, Pay Here financing and how important it is to work with only the most honest dealerships possible, you'll feel more comfortable using Buy Here, Pay Here if you've had bad luck getting traditional financing. Fortunately, if you are located in the greater Cincinnati area, you can visit McCluskey Automotive. Stop by and see why McCluskey Automotive is your one-stop shop for an excellent selection of safe, reliable used cars and Buy Here, Pay Here financing.