Dos and Don'ts When Shopping At A Buy Here Pay Here Dealership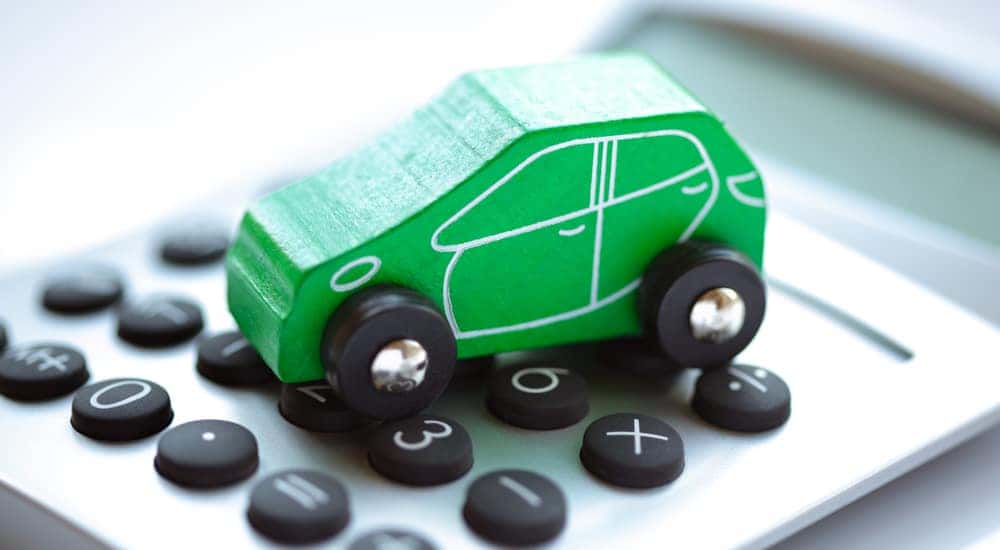 Searching for a buy here pay here near me? Well, there are some dos and don'ts you need to pay attention to. First and foremost, what is a buy here, pay here car dealership? A buy here, pay here car dealership is a more off-the-beaten-path type of dealership. Typically, consumers will only shop at one if they have poor or no credit because these kinds of dealerships are able to do all the financing in-house. That way, they can finance bad credit consumers who are unable to get financing for a car at a conventional dealership, bank, or credit union. However, this is a double-edged sword for the BHPH dealership and consumer. Since they do all the financing in-house for taking on high-risk customers (since bad credit is typically associated with financial disarray), they also have higher APRs on their loans in order to cover themselves if a consumer decides to take off with the car to Canada, try and sell it, or any other scenarios which might cost the dealership money.
Now that you have a basic understanding about buy here, pay here dealerships, it's time to take a look at some dos and don'ts associated with them, especially before you shop. But, even if you're just curious about BHPH dealerships and aren't planning to visit one in the near future, it's still important to understand that shopping at a BHPH dealership is a lot different than shopping at your conventional dealership.
The Dos
What I mean by this is the dealership actually tells you exactly what models you can buy off their lot, as opposed to you picking your own. Why? Simply because you have poor credit, so they're going to get your credit score, income information, and figure out what you're actually able to afford.
Therefore, it's of extra importance that you…
…Do go in with the mindset of getting what you need, not necessarily what you want.
If you're brazenly waltzing into a BHPH dealership and telling yourself, "I'll show them what for, I'm getting the car that I want," you're already doing it wrong. If you have no credit or bad credit, you're not in any position to be making demands, first off. Second of all, that's just rude. This is your last chance to find a decent used model from a dealership. After this, it's either junkyards, Craigslist (buying privately is a whole world of hurt if you don't know what you're doing), or hoofin' it on foot to work.
BHPH dealerships are here to help you, and the best way you can help them is by going in with the mindset of getting what you need, not what you want. What you need is a car to reliably get you from point A to point B without any trouble. That's what they'll be able to provide you with if you are cooperative and logical with them.
On the other side of the coin, it's also your responsibility to understand if you're buying something unnecessary. For example, if they give you the choice between a car for $6,000 without heated seats and a car for $10,000 with leather trim, a sun roof, and heated seats, what do you think the smart choice is? Get financing for the $6,000 car, and pocket the extra four grand for repairs.
Do a Large Downpayment with Short-Term Financing
Speaking of money, it's imperative that you — just like a typical automotive purchase — put down a large downpayment, and get the shortest-term financing possible. Now, it might be impossible in your position to pay off a $12,000 used car in 36 months at an APR upwards of 10%. But the point is, try and get a loan term as short as possible. Don't get sucked into a smaller downpayment in exchange for a longer loan term, especially one associated with a higher APR.
Also, you will be required to visit the BHPH dealer bi-weekly to make payments in cash. Most don't accept checks or money orders. So it's important to get the loan paid off as fast as possible to not only build good rapport with the BHPH dealer (since they report your scores to the credit bureau) but also so you don't have to keep driving there twice a month.
Do Research the BHPH Dealership Beforehand
Also, while most BHPH dealerships truly have your best interest at heart, it's important that you research the dealership beforehand. I'd suggest this even if it was a new car dealership, because just like mainstream car dealerships, there are different types of buy here, pay here dealerships out there. You want to make sure you're shopping at a good one. Lest you end up getting stepped all over.
Pay attention to customer reviews especially when viewing the website, and maybe check out some third-party dealership rating websites as well. That way, you're positive you're getting unbiased opinions.
The Don'ts
Just like with any used car dealership, it's important that you…
Don't buy without an independent inspection.
It's imperative that you get your car independently inspected. If you don't, then you're going to suffer the consequences of potentially getting stuck in a junker of sorts – one that will break down within two weeks of driving time. If you know what to look for, you can always inspect it yourself thoroughly, paying special attention to the: body, under the hood, noises or odors resulting during the test drive, etc. But if you don't, then it's better to go with an independent mechanic for an inspection.
Don't Ignore the Vehicle's History
Before even concerning yourself with an inspection, make sure you get familiar with the vehicle's history as well. If you don't, you run the risk of buying a vehicle that has either been in an accident, or is plagued by mechanical issues that haven't been fixed or documented. CarFax is a good place to start, or you can ask the dealership for a run down on the history of the vehicle. They should have some paperwork for it.
Don't Buy if You Get Red Flags About the Deal
Always trust your gut. Even if everything checks out okay and you still have red flags going off, simply look at another BHPH dealership. Being comfortable with your purchase is of the utmost importance, even if you are narrowed down to buying a used car at a BHPH dealer. If you aren't fully comfortable, then it could lead to buyer's remorse or a sinking feeling every time you drive the car.
DON'T Buy into the Negative Stigma
Finally, don't buy into the negative stigma often associated with BHPH dealerships. If you do, then you might miss out on a great opportunity. Think about it: bad or no credit, chances are you wouldn't be that good at getting financing in the first place. The BHPH does all of that for you, along with reporting your progress to the credit bureau. All in all, it's a great way to build up your credit. Plus, if you build a good rapport with that dealership, then you will have a trusted place to buy your next car.
Ignore the negative stigma that surrounds BHPH dealerships, but make sure to do your due diligence and look into the dealership beforehand. Not all of them are out to get you, and some are truly there to help you better your life through a used car purchase.