Why Buy Here Pay Here Has Become Popular in Lexington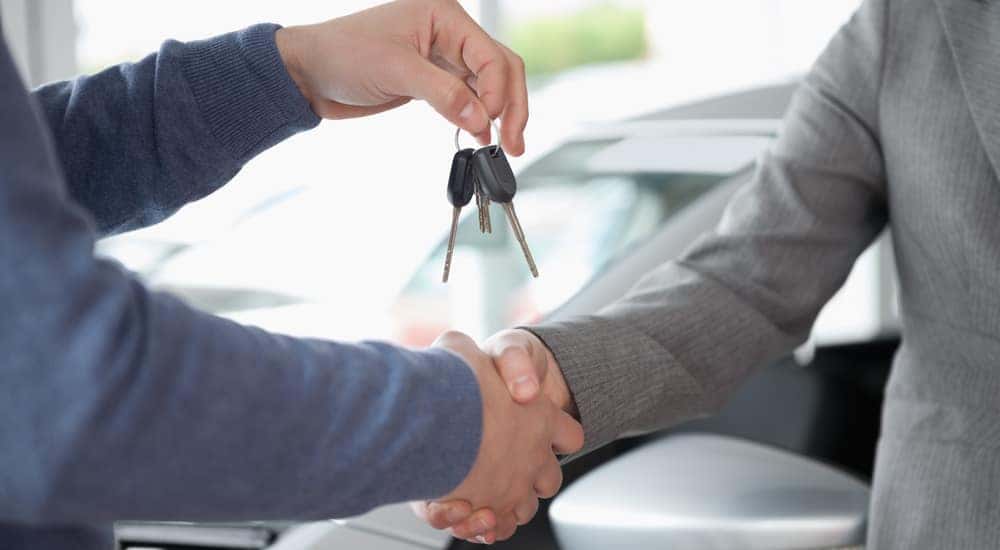 For those of you who haven't jumped on the Buy Here Pay Here train yet, we'll provide a quick background. Buy Here Pay Here is a program where individuals with less-than-excellent credit can apply for in-house financing. At an establishment like McCluskey Auto, you'll always gain approval no matter what your financial history looks like. This is refreshing for those individuals who have been turned down by traditional lenders or other dealerships before. The appeal lies in the fact that customers who do not have the credit to secure an auto loan can still get financing. The bottom line is: nobody deserves to drive a vehicle that isn't safe on the roads. Why put yourself or your loved ones in danger, when you can purchase a vehicle with the help of a Buy Here Pay Here in Lexington?
Buy Here Pay Here: What's the Buzz All About?
Buy Here Pay Here (BHPH) is a program that allows individuals who would not typically secure financing to get a loan. This is a peace of mind that those who have had some financial struggles typically won't find. When it comes to owning a vehicle, you want to know that it is safe and reliable. If your vehicle is older or quickly becoming irreparable, it may be time to consider purchasing a new one. This is a stressful scenario for those who know that they're going to be told "no" during the financing meeting. This is one of many reasons why people will continue to knowingly drive an unsafe vehicle. However, Buy Here Pay Here programs have begun to mitigate the number of people who are continuing to drive vehicles that are unreliable. Buy Here Pay Here gives individuals an opportunity to secure financing through the dealership. Essentially, the dealership acts as a lender, which means that you'll make your payments directly to the dealership. It's easy to see why customers love the BHPH program, as it provides everyone with an opportunity to drive a safe vehicle.
So, What's the Catch?
Great question. Buy Here Pay Here programs are relatively straightforward. Essentially, the dealership will act as a lender and finance your purchase. You will pay your monthly car payments directly to the dealership. It's simple and easy. It's also a great way to begin to work on your credit. If you are consistently making on-time payments, you will begin to see a positive trend in your credit. This all sounds great, right? Now, you're probably thinking: what's the catch? Well, we're glad you asked.
High-Interest Rates
There really isn't a "catch," however, there is some critical information to consider prior to entering into a Buy Here Pay Here agreement. Due to the high risk associated with financing an individual with poor credit, the interest rate will be relatively high. This is not due to the fact that the dealership is attempting to make money on the customer, although that is a common misconception. Conversely, this is due to the fact that the dealership assumes a large risk with providing financing to individuals who have had trouble with their finances in the past. To make up for some of the risk there are high-interest rates associated with these loans.
Repossession Misconceptions
While we're on the topic of misconceptions, let's discuss a large one that surrounds the BHPH program. Some individuals believe that dealerships are quick to repossess a vehicle if you make a late payment. However, this is false due to the fact that dealerships won't want to create a public image of being unforgiving. Although they may not tolerate late or missing payments for an extended period of time, you don't have to worry about your vehicle being repossessed if one month you pay your bill a few days late.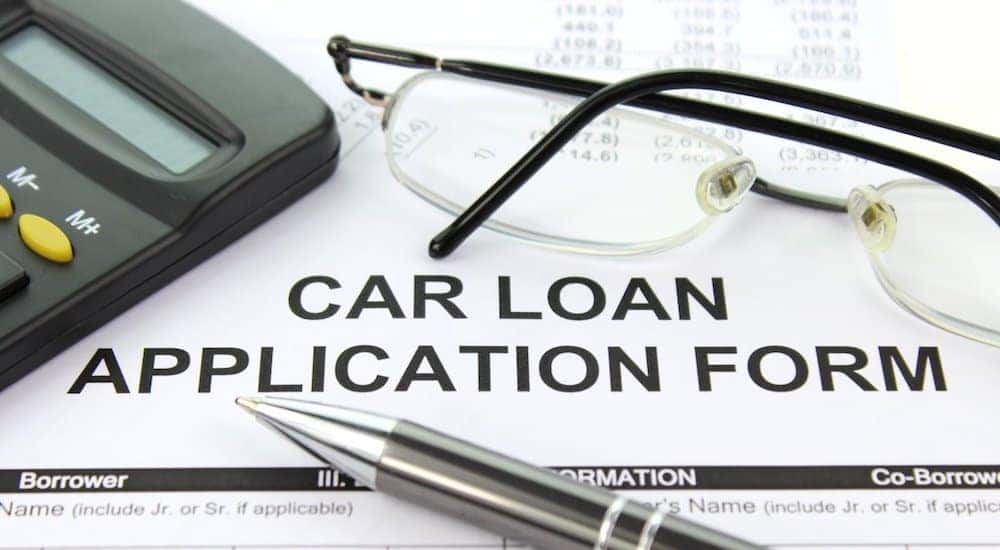 Buy Here Pay Here Near Lexington
If you are interested in Buy Here Pay Here in Lexington, you may be wondering what the most reputable dealership is to finance with. Well, the answer is simple: McCluskey Auto. We offer a Buy Here Pay Here program that will be sure to impress any potential customers. If you're tired of being declined from traditional lenders, give McCluskey Auto a chance. There are other dealerships in the Lexington area that provide these programs, however, we far-exceed any of the experiences that you'll find at those other dealerships. We provide excellent customer service that will make you feel comfortable and confident throughout the process.
Furthermore, you'll find that we truly care about what we do and want to make the process easy and simple for our customers. Last, but certainly not least, our inventory is impressive and expansive. We provide vehicles that will suit a variety of interests and needs, which is important to us. When you step foot on the McCluskey Auto lot, we want you to feel (positively) overwhelmed by the number of options you have to choose from. The best part? Most of the vehicles that you're interested in are within your reach thanks to programs like Buy Here Pay Here. If you're interested in taking advantage of Buy Here Pay Here in Lexington, make it a priority to see what McCluskey Auto can do for you.
How Does It Work?
When you find the vehicle that strikes you, you'll work through the fine details with a McCluskey Auto expert. They'll assist you with the next steps and help you to understand how the entire process works. They can also take a test drive with you at that time if you'd like to ensure that this vehicle is the vehicle that you're going to want to drive for years to come. When you're ready, you'll meet with the financing department to discuss your loan and your interest rates. Although this is typically the scary portion of the car buying experience, it definitely doesn't have to be. In fact, you may even feel excited with the financing representative tells you that you've been approved for your in-house loan.
At the end of the day, we believe that everyone deserves the opportunity to drive a safe and reliable vehicle. Just because you've struggled with your credit in the past doesn't mean that you can't be a good loan recipient now. You'll leave your meeting with the financing department and be ready to drive off the lot in your new ride.
Why McCluskey Auto?
This is a great question and we love getting the opportunity to demonstrate why we're a superior car dealership. We put an emphasis on our customers and value the fact that they are making a major purchase with us. In order to provide the best possible experience for our customers, we gain their trust. Through our excellent and genuine customer service and impressive inventory, we show them that we all have the same goals in mind. Furthermore, we provide options like Buy Here Pay Here to ensure that all customers can drive away from the lot in the vehicle of their dreams. When it's all said and done, it's difficult to say what sets us apart from other dealerships near Lexington. Honestly, it's something that you'll have to experience for yourself. When you set foot in our dealership, you'll know that you made the right decision. Give us a chance to prove that we're different and we won't disappoint.