Truths Behind Buy Here Pay Here Common Misconceptions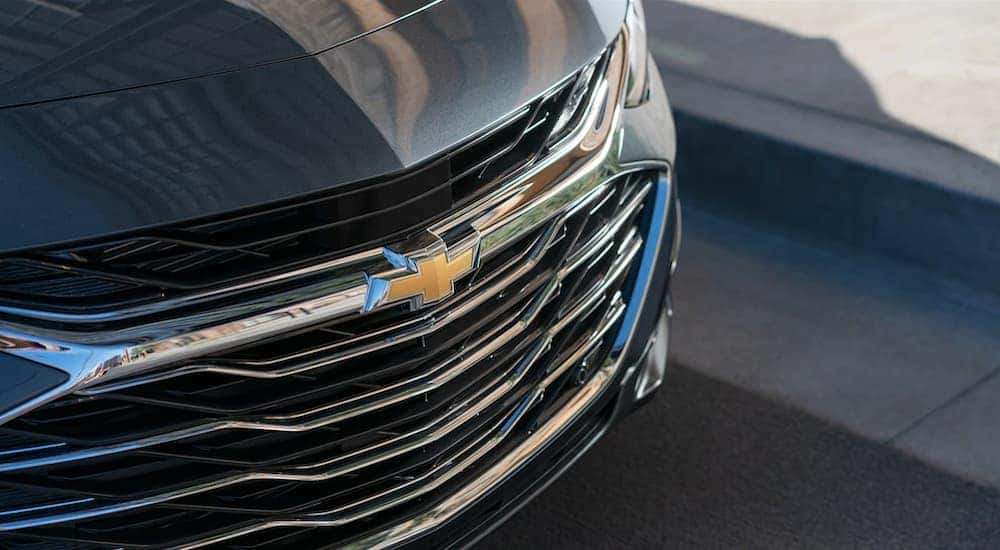 Automobiles have become less of an optionable convenience and more of a necessity in today's modern world. Holding down a job, running simple errands, or getting your children to and from daycare or school requires some form of reliable transportation. Sure if you happen to reside in a residential metropolitan area, there is always public transportation; but even in the largest of cities public transportation is hardly reliable and almost never runs 24 hours a day. And have you ever attempted to grocery shop using public transportation; not only is it an entire day's event but it also drastically limits the number of groceries you can carry home in a single trip. If you find yourself stuck in this position and have been turned down for a car loan before, find out why Buy Here Pay Here in Indianapolis might change your life.
In the Indianapolis area, residents are just a short trip away from McCluskey Auto of Cincinnati, Ohio who have the perfect solution for such individuals by offering Buy Here Pay Here. Indianapolis, Dayton, and Cincinnati drivers with no credit or even worse bad credit who are struggling with financing need only to head on down I-74 to McCluskey Auto to take advantage of their Buy Here Pay Here program. McCluskey dealership has an extensive inventory of over 50,000 vehicles and offers any individual their credit approval guarantee. The Cincinnati used car dealership specializes in providing auto loans for individuals with bad or no credit to help every individual get behind the wheel of the car they need and deserve.
What are Buy Here Pay Here Loans?
As mentioned previously, cars are more and more of a necessity for survival in the modern world; so for most individuals, the traditional method of purchasing a vehicle at a dealership with a loan approved through an outside financial institution is the best option. These individuals are your grade-A choice car buyers who have steady incomes, great credit scores as well as a decent amount of cash for a solid downpayment. However, there is a large portion of the population that fail to meet these requirements but still need to purchase a vehicle. Buy Here Pay Here loans sidestep the traditional financial institutions and provide loans directly through the dealership.
So, what are the benefits of a Buy Here Pay Here loan?
This type of loan in particular benefits the millions of Americans with bad credit or no credit through no fault of their own by allowing them to purchase a vehicle when a financial institution has already denied them a loan. It is a bit of a get out of jail free card for many individuals who struggle with a history of bankruptcy or even vehicle repossession. Buy Here Pay Here can not only put them behind the wheel of a reliable vehicle but also can set them on the right track to building a better credit score and thus improving their overall future living condition. Buy here pay here dealerships like McCluskey Auto offer drivers an alternative to traditional loans in the car buying process.
As a buy here pay here dealership, McCluskey provides customers in the greater Cincinnati, Ohio area with affordable financing through their flexible in-house lending department. They alone are the ones who decide if an individual gets a loan; not some outside financial institution and they don't care whether you've got bad credit or no credit. They are just excited to work with you to put you in the right car today!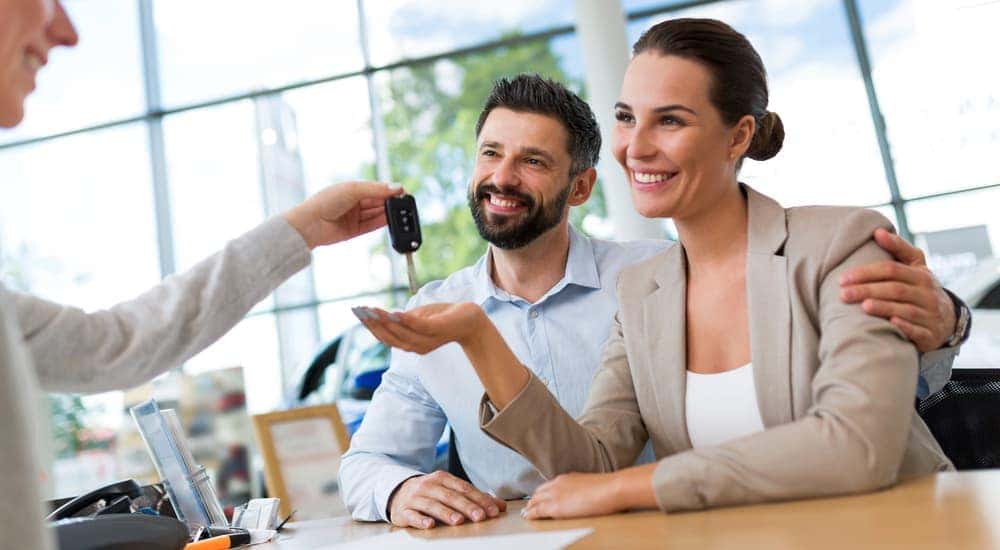 Bankruptcy or Repossession
We mentioned briefly that a history of bankruptcy and repossession would not hurt your chances of purchasing a vehicle at a buy here pay here dealership; most traditional dealerships will automatically blacklist you from ever qualifying for financing another car in your entire life after either of these financial downfalls. Since these are two of the biggest no no's when it comes to qualifying for an automotive loan, a larger negative impact will be had on your credit score making it all but impossible to receive approval from an outside financial institution to purchase a vehicle at a traditional dealership. Obviously, with these two scarlet letters on your record, your options are severely limited when it comes to buying the vehicle you need.
Not the case at a Buy Here Pay Here like McCluskey Auto.  History of bankruptcy and repossession holds no sway over their decision to qualify you for a pre-owned car loan. McCluskey Auto is more than willing to offer reliable, in-house financing no matter your credit history. With quick and simple financing solutions, the biggest advantage of working with a buy here pay here dealership like McCluskey is the fast approval process. Without having to rely on outside banks, buy here pay here dealerships can easily streamline the approval process to save on time, effort, and miscommunication. Many of our customers are even able to get same-day approvals with as little as $0 down! That is right! DOWN PAYMENTS AS LOW AS $0!
If you have no cash on hand for a big down payment, that is not a problem. Many of McCluskey Auto's buyers can qualify for financing with as little as $0 down. That way you do not have to spend your entire paycheck before you even get behind the wheel.
Still Not Convinced The Buy Here Pay Here Is Right For You Indianapolis?
We get it. All of this sounds too good to be true. There has to be some kind of catch to Buy Here Pay Here right? No catch, just streamlined financing to get you in the vehicle you need after financial hard times may have befallen you. To absolve any further worries, here is the truth behind some of the programs most common misconceptions:
1. The buyer will end up paying up to 30% interest at a BHPH dealership.
Many dealers still charge the maximum interest rate that is legally allowed by their state, but this practice is a rarity. The average interest rate at BHPH dealers is generally listed at around 20% APR. This may be slightly higher than the norm, but you have to take into consideration that BHPH dealers are lending out their actual money. BHPH dealers are generously offering an olive branch to people who otherwise could not afford an automobile, but that does not make them a charity. Given the risks these dealers take, 20% seems more than reasonable, and in fact, many dealerships even opt to charge far less than 20%.
2. BHPH Dealerships are not regulated and therefore do not have to report sales figures or payment histories
BHPH dealerships must comply with the same laundry list of laws and regulations as that of any traditional automotive dealership; And in regards to reporting payment history, the majority of  BHPH dealers willingly report to the credit bureaus already as the practice is quickly becoming standard operating procedure in the industry, not the exception.
3. BHPH dealerships will look to charge a down payment that is as close to the original paid price of the car. The down payment should cover the majority of the cost of the car allowing the borrower's payments and interest to be received primarily as profits to the BHPH dealership.
This myth dates back to the 1950s when Buy Here Pay Here required a down payment equal or close to the total inventory cost of the vehicles. This practice did not last long though as the regular customer at a BHPH could rarely supply such a downpayment on their limited budget.
4. BHPH Dealerships rarely offer warranties for breakdowns or expensive repairs.
This is another falsehood as the majority of dealers will offer some kind of warranty for the vehicle they personally loaned money to purchase. One of the most universal truths the BHPH dealerships know is that "When the car stops running, the customer stops paying." Even without a service warranty, the majority of dealerships want to work with customers when their vehicle breaks down for the purely selfish reason of continuing to get paid. The purchased vehicle and the borrower are a significant investment for BHPH dealerships, and it behooves them to keep them on the road.
Buy Here Pay Here in Cincinnati is one of the special services offered by McCluskey Automotive. Visit our Buy Here Pay Here location today at 8525 Reading Rd, Cincinnati, Ohio 45215.