The Hows and Whys of Buy Here Pay Here – Cincinnati, OH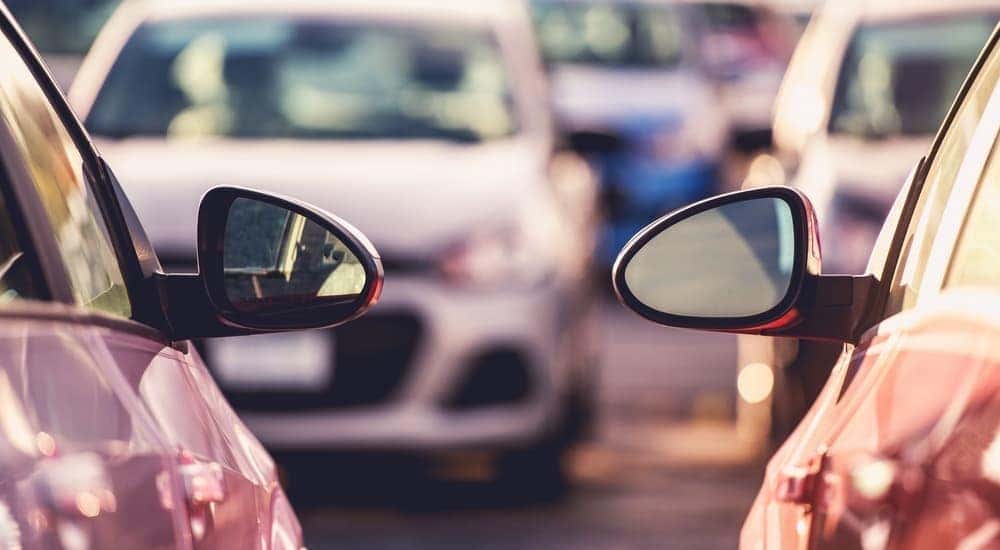 Buy here pay here locations make the process of purchasing a vehicle much easier with in house financing. While some consumers may be on edge with taking advantage of a dealership with buy here pay here capabilities, there are reasons why it exists and why it works.
It started when the savings and loan crisis was emerging in the United States during the 1970s, but peaked between the '80s and '90s. Nearly one-third of the savings and loan associations had failed in this period, significantly impacting the way business was being handled. The Resolution Trust Corporation, or RTC, had closed hundreds of institutions across the nation, valued at over 400 billion dollars.
Employment rates were dropping, credit was difficult for many to obtain, and the economy was shifting. Buy here pay here was a way for the automotive industry to try to combat the financial hardships by finding a way to continue to make sales if the buyer wasn't able to pay up front. It was up to the dealership to offer financing when the banks would refuse to give loans. It was a win-win for both the dealer and the buyer as it increased profits with a higher total while customers were able to get the vehicle they wanted. If payments weren't made, the vehicle was simply repossessed and resold. By 2008, the amount due for down payments were dropping at impressive rates with more competition entering the market.
Our economy will continue to fluctuate, but with progressions such as buy here pay here dealerships, it's getting easier to deal with the variations. The United States has seen good days and bad days, but at the end of them, we're all in this together. The natural human response is to try to put the blame on one specific person or type of person for economic inconsistencies, but there's no easy fix, and there's no way to please everyone. The more we learn from our mistakes in history, the easier it will be for us to anticipate, avoid, and maintain the progress we've made.
Are There Risks?
It works out for the most part, however, buy here pay here has its downfalls, as does everything.  The interest rates are typically higher when financing through buy here pay here locations, but that's up to the consumer to weigh out the pros and cons of the situation. Even with high-interest rates, making payments on time will still get you the vehicle you need as well as build your credit. Another perceived downfall of buy here pay here is a large down payment. While paying money up front can be challenging, it will shorten the amount of time that payments need to be made, and with high-interest rates, a larger down payment will rectify the high-interest rates.
Some will say that there are, "hidden fees," but any amounts due will be evident in the contract. It's up to the consumer to keep eyes out for administrative fees, the price of the vehicle, auto inspector fees, and delivery fees. The numbers can be intimidating, especially with dollar signs involved, your dealer should be able to give reasonable explanations on any questions you may have. There are times when the numbers don't match up, which is when frustrations can arise from either end of the agreement. It's important to remember that at the end of the day, we are all human and we all make mistakes, but don't let yourself be a doormat.
The last thing you want to do is do business with shady dealerships. We like to think that most people have a good heart and want to do honest work, but it's not unheard of to run into businesses that want nothing but your money. It's so important to do research on not only the vehicle and financing options, but about the location you're purchasing from. Even while playing the devil's advocate saying that customer reviews are written in the heat of the moment and often get carried away, there can be quite a bit of truth to the matter. If the location has numerous poor reviews and a low rating, then there may be something wrong with the location.
All it really takes is a valid address, and proof of a steady income. Approval is as easy as it gets when it comes to buy here pay here dealerships. They need a valid address in case the car payments won't get paid and the vehicle needs to be repossessed. Plenty of television shows have incorporated the concept of a person hiding their vehicle so it doesn't get repossessed, but a valid address links the vehicle to a home. Proof of a steady income is necessary on the dealerships part in order to decrease the risk of financing or selling a vehicle that someone truly can't afford. If there's no money coming in, how can the dealership expect to get paid in an honorable way?
Unfortunately, buy here pay here dealerships can give the impression of being heartless, but when dealing with high-risk borrowers, they need to cover their own areas. A big part of making these types of dealerships work is a solid amount of due diligence from both parties, so the process of financing can be done with greater confidence. Although media can make it seem like it's easy to sneak passed an address and income, it's important to remember that fraud is illegal, and the consequences always outweigh the action.
How Can They Help?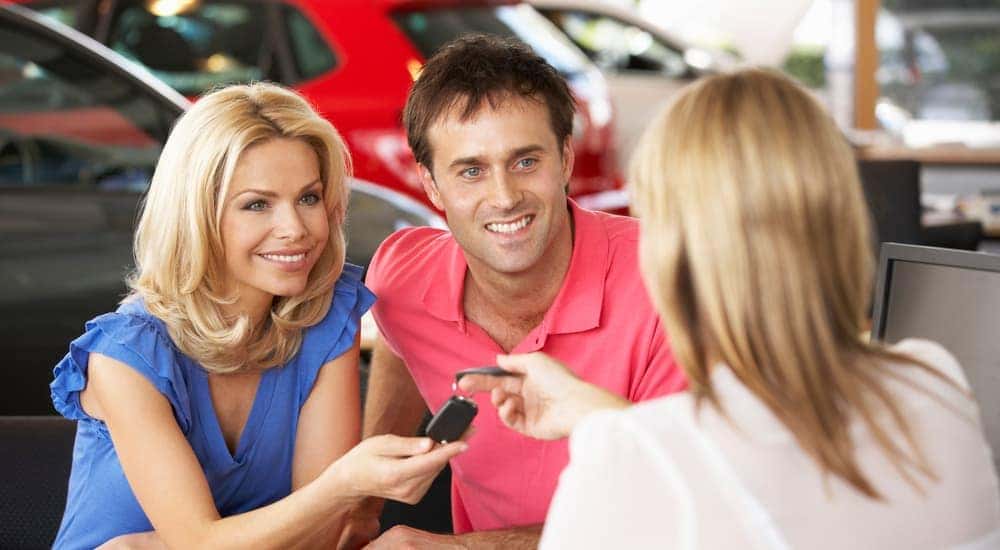 All of this being said, it is easy for the honest, everyday person to be able to utilize this method of acquiring a vehicle and take advantage of the way this system works without taking it for granted. Like all things, buy here pay here does have its issues, but it exists to help people get on, or back on their feet. While the credit score is what needs to be built, the confidence boost from an increasing credit score is an important part of the process that we often overlook.
Buy Here Pay Here locations are great because they are capable of helping people with bad or no credit get a sense of their credit and why it's so important. Purchasing your own vehicle at any age gives the buyer more self-confidence to continue bettering themselves in all areas of their life, specifically budgeting. At the end of the day, credit is just a number, but that number is what helps make the purchases to live the lifestyle that you want, and buy here pay here makes it so easy to build.
Buy here pay here dealerships can be extremely flexible with payment plans to make it manageable for the buyer. Often times these types of dealerships have a negative reputation and stigma attached, but it can't be further from the truth. They can offer a small down payment and are willing to negotiate any prices with you. Again, they are people too and are trying to work with you, not against you. Everyone has the same goal, which is to get the car to the consumer.
Here at McCluskey Auto in Cincinnati, OH, we give you the option to "Buy Here Pay Here." We understand that you might not have perfect credit or other options at your disposal and are here to help. What we want is to get you into your dream car at a price you can afford with a dealership you trust.